Answers
Sep 09, 2018 - 07:32 PM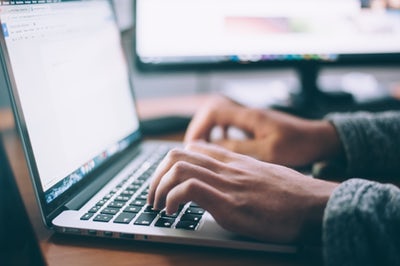 Tips for successfully cold emailing CEOs
1) Include something personal about them. Did you recently enjoy an article they wrote, or did you see them present? This is a great entry point.
2) Keep it relevant to them specifically. Think about, what is this person thinking about? What can benefit them now? What conversation do they want to have?
Here is a useful article that helps understand the thought process:
3 Cold Emails that C-level Execs Will Open and Answer
3) Ask them something they can easily say yes to for example asking them for more information or a referral. A response boosts your credibility with anyone else in the organization. Now you can say "I talked to your CEO and they said…" (Hubspot)
4) Keep the email short, simple, to the point, with only one goal/ask per email. Hubspot suggests writing this email on your smart phone so you can see what it will look like to them, as they will likely be reading it on their smartphone.
5) Have a compelling, punchy subject line (Quartz) – why should they open this email?
6) Remember that the EA is your friend. Work with them and gather as much information as you can. Hubspot suggests instead of pitching your product to the EA show vulnerability. Ask them for advice on how to chat with the CEO so you don't make a fool out of yourself. If they believe in you they will be your aid in working with the CEO.
7) Be strategic and tactical (as discussed in "The Ultimate Sales Machine" by Chet Holmes, only 1% of executives are both strategic and tactical) by engaging with your prospect in a way that benefits them now. This keeps you at the front of the line for when they are looking to buy.
8) An effective strategy is education-based marketing. From the "Ultimate Sales Machine":
a. Offering an education that helps the buyer is going to get more buyer interest
b. If the information is actually good and useful, it automatically repositions you in the mind of the buyer as much more of an expert than all of your competitors. (You're teaching them things about their own business that they might now know.)
c. If you think and plan strategically, you will find a way to weave that information in such a way that ultimately sells your services far better than you could ever sell them by simply flat-out pitching your product.
9)A useful tactic is the use of magic words. Here are examples from the book "Exactly What To Say" by Phil M Jones:
"I'm not sure if its for you, but" - rejection free tactic to introduce something to anyone at any point in time that is no pressure and increases their intrigue.
"When would be a good time?" – gets the person to think that there will be a good time at some point instead of no time.
"Just Imagine" – every decision that is made is first made in the mind
---
Sep 11, 2018 - 08:16 PM
I namedrop their key competitors to get their attention. Then focus the value proposition on something very simple that I know will resonate. The CEO will likely forward the email to whomever will look at the solution, and everyone takes a look when the CEO asks.
I typically write the email, cut it in half, then cut it in half again. It doesn't have to be grammatically correct either. Short sentences and even fragments work best when they come across as conversational.