Answers

Sep 17, 2018 - 08:33 PM
A few ideas:

1. Adult sites: Use a platfrom like Juicy Ads to run ads on multiple adult sites. The conversion rates are not great but the clicks are dirt cheap since most mainstream brands won't ever advertise there. Your ads need to be really loud and obnoxious to get any attention. Otherwise how are you going to compete with people promising 4 extra inches of length overnight by using this one secret :)

2. Maybe sites like Breitbart News and Newsmax that skew extreme right wing might accept your ads if your products are somewhat classy. They don't seem to mind and rates are cheap, again because most respectable brands won't touch them with a ten foot pole.

Good luck to you and let us know how it goes!

---

Sep 18, 2018 - 10:59 AM
You could also try renting lists. For example there are people who run erotic newsletters. Find them and negotiate a sponsorship deal. And if all else fails, you could also try snail mail lists of people who have bought sex toys in the past. List brokers like DMList and Take 5 Media can help you compile names of past buyers.
---

Sep 21, 2018 - 04:27 AM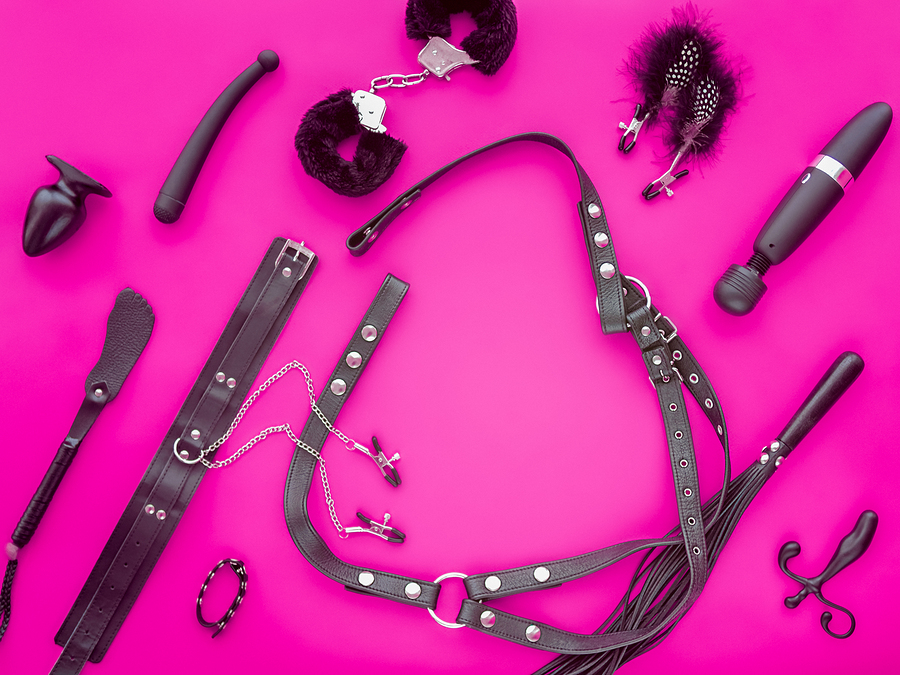 I can't agree more with David's suggestions. They are pretty much what you need to do and really soon. Sex toys these days are a pretty big deal- and I am not just talking about the dimensions. I am talking the market size. First of all, some hard data for this niche market.
Estimates from 2015 put the value of the market at about 21 billion U.S. dollars and projected it to rise to about 30 billion U.S. dollars in 2020.
While you conceptualize this data, you may then wonder how to get your fair share –or even more- of this lucrative market. Let's face it, adult sex ads cannot make it to the front of the conventional channels – Facebook, Google Adwords, Pinterest etc -for obvious reasons.
One thing we need to focus our opinions around is that it might be difficult to quantitatively ascertain the performance of your ads. Going by the problems that one adult sex toy e-commerce startup called
Libida
faced, a few things might happen:
Total rejection and ad shutdown without warning, outright rejection to join affiliate networks, and at times when extremely lucky, adult sites took their ads but they sent the wrong traffic.
If I may clarify, there is the mainstream and there's adult and your client's site might only be just good enough for the middle. Mainstream sites and affiliate networks will definitely consider your site as adult even though you might see it as just another online shop, unlike PornHub.
Due to the subject matter of your content, most advertising agencies and online media will not run your e-commerce store's ads. What can you do? The simple answer is test, test, test, and test some more.
The Walk around What you need, therefore, are guerrilla techniques like those employed by Libida to drive traffic and sales. You need to first drive traffic without initially paying for it. You need to work harder. One of the things I can think about off the top of my head is to launch your own affiliate network and make your site affiliate-friendly.
The top tactics used include:
Create loads of content –this builds mountains of content for potential affiliates and ensures constant content freshness. Merchants with an army of writers always perform higher than those who don't.
Constant updates about upcoming specials and news – sending affiliates monthly newsletters packed with information about upcoming specials, new products, and sales, gives them sufficient content to prepare for their campaigns.
Put up and test a more mainstream site for your store – Libida created a secondary site called PassionBlush to list their modest items from their adult inventory. This helps you retain affiliates who are less comfortable working and pushing content from the main site. Over time, you can work on graduating the incoming customers to your adult online shop.
From Visitors to Buyers Remember that online marketing especially for adult toys is a long journey, think of it as a race of steeplechase where you clear one hurdle and you encounter another and at times a water steeple. Once you have set up the essentials, it is now time to convert your traffic to buying customers.
Here are a few things you may want to consider to convert as much of your incoming traffic into buyers:
Create a pool of customers to give you consistent advice- during sign up, ask customers whether they would like to join your advisory council whom you can always turn to whenever you have a tough decision to make. You can drop an incentive such as a coupon code to use on the site once in a while.
Constantly reassure your customers through your content - always play on your strengths and strive to constantly create educative and reassuring content to your customer. This makes their shopping experience feel safe. Libida published articles that proved to be assuring such as:
"Why some sex toys fail"
"Need help choosing a toy?"
"Ever regret shelling out your hard-earned cash for a sex toy?"

Encourage customers to give honest reviews – If your site targets mainstream women, one thing you need to know is that women trust other women more than anyone else. Encourage as many reviews by adding an incentive such as:
"Write a review and get a 10% discount off your next purchase!"
Have your own photographers, in-house whenever possible – considering you are a marketing agency, I believe you have been in this business for long and by know you know that great photography can make or break sales.
Stock manufacturers' photos of sex toys often are insufficient to sway mainstream audience. They are often erotic to the male audience and less reassuring for female audience. About your advertising colors, one fun fact is that being feminine does not always equal the color pink. You might be shocked that purple actually does really well.
Have a solid privacy policy and, by all means, flaunt it – on your fulfillment packaging, homepage and the shopping cart, have a strong yet reassuringly-worded policy on consumer privacy matters. Test for words such as "Discreet Shipping" in paid search ads.
Test new offers- it is important to test new free-gift-with-purchase offers. I would recommend a monthly frequency as a good timeline to release new promos to entice new customers and entertain returning customers.
These are just some of the things you may want to consider to accelerate your client's campaigns pertaining this murky sector of online paid advertising.
Always remember to be creative and innovative in your campaigns to retain your clients and convert them into a loyal fan base. Good luck!
---

Jun 05, 2019 - 11:45 PM
Hillary and Obama need cash so any Left website, snopes, msnbc, cnn, all are depraved, have no morals, and in need of cash.