Answers

Oct 02, 2018 - 06:04 AM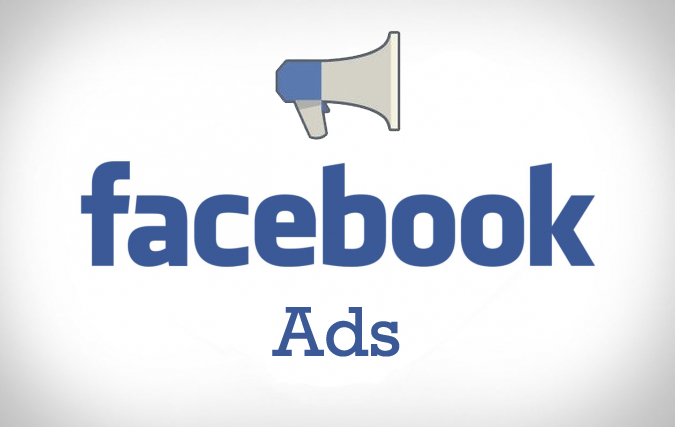 You are more likely to hear as many different answers to your question as there are Facebook Fan Pages and trust me there is no right or wrong. There are many ways to measure user engagement and raise your brand awareness on Facebook but this response will be limited to just CPC ads to drive traffic to your website. Most importantly, it will look at the targeting options that you have.
Before we delve into how to target, let us first look at how Facebook ads and targeting works. While at it, I find it interesting to also illustrate the best business model and how to attain conversions when it comes to Facebook targeting.
Naturally, Facebook targets its users based on their profile information, demographic and their location. Once you have designed and set up your Facebook Ad, you need to set a budget to bid on each thousand impressions or click that you intend to channel to your campaign.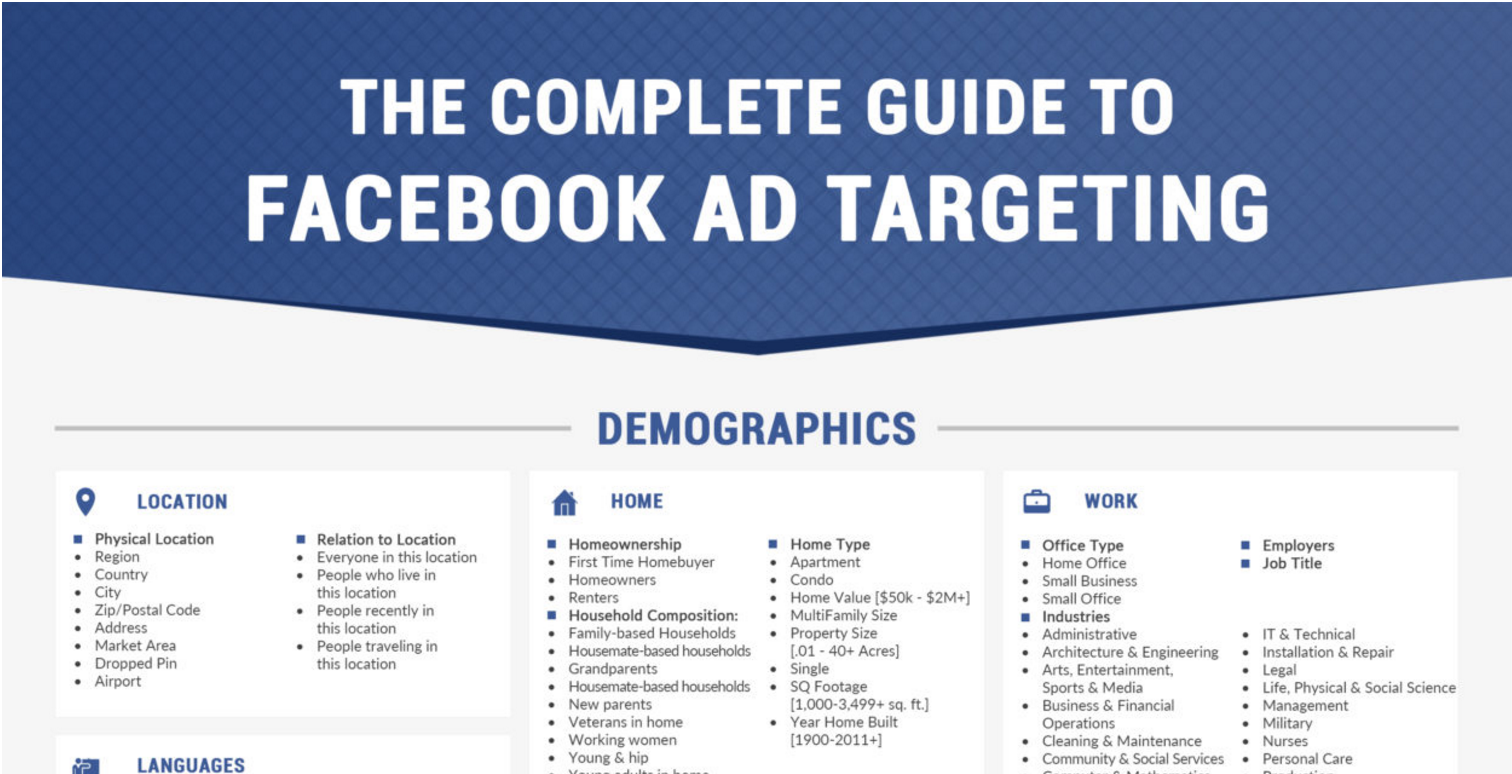 While most users and Facebook itself intend for them to remain onsite, you can still get away with driving these users offsite to achieve direct response advertising and possibly make a sell. Most businesses that I have observed to succeed on Facebook Advertising have ridden on two key things:
Least-Friction Conversions
Business Model

Least-Friction Conversions

Selling your targets on a deal at the onset I, in my honest opinion, very radical and creates lots of friction before you even build a relationship with them. Consider this golden tip that most successful businesses have used: - ask your targets to sign up to your page, not buy. This is a low-friction path to conversion that has proven successful over time.
We need to also keep in mind that the user who landed on your website off a Facebook Ad click arrived there on a whim. They most likely were not looking for your product and expecting them to immediately buy a product to take your ROI on the positive is just over ambitious.
Since most Facebook users are fickle, expecting them to over commit themselves front (buying) up front will only drive them back to Facebook which is a click away. Therefore, the best thing to do is to stick to simple conversion techniques such as signing up to the service, filling out a short form, newsletter signup, or just submitting an email address then upselling them later through email marketing.
Business Model
You have initially collected emailing addresses from your targets but eventually you need to make money off them for your ads to be profitable. What to do?
One of the best business models that have consistently worked on Facebook is to earn revenue from your users over time, not all at once. It is not enough for the user to hand you their email address, you need to build more trust before they make the purchase, or else they will just hit the unsubscribe button.
Business models that can thrive on Facebook are those of subscription sites and daily deal websites.
The lifetime value of their customers is spread out over several months and not just one purchase.
Another site, Udemy, an online self-learning portal employs this strategy by working on signing you up on the first visit then working on turning Facebook users into long-term customers over a period of six months. They target a 20% payback on ad spend on the first day and 100% payback over the next six months.
These are just a few numbers that can roughly help you create a bearing for your business's Facebook campaigns. Let's now look at how to target and what works – broad or specific?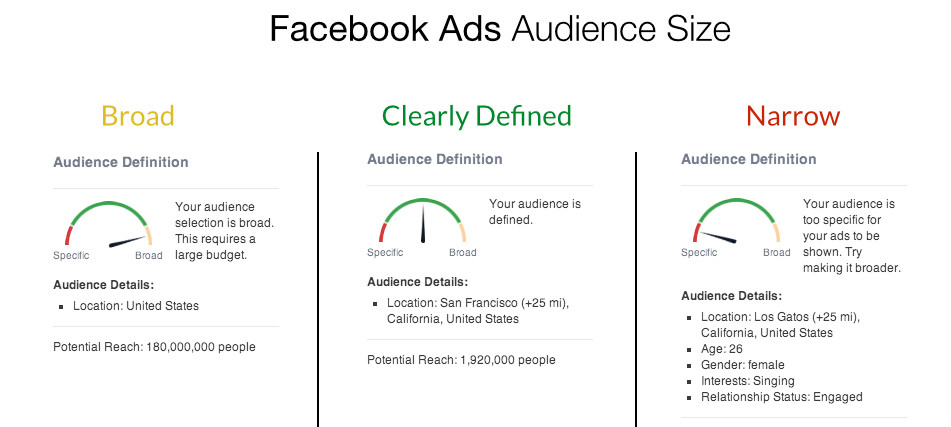 Broad vs Specific Targeting
The first step in deciding how you are going to target your Facebook Ads is first realizing- and possibly accepting that users on this platform have zero intent to buy your product? Zero. Users who have intent will always flock Google and make a quick search and voila! Amazon, eBay etc.
Once you have taken cognizance of this fact, there are two general approaches to creating a target audience as you have put it – specific targeting and broad targeting. However, as to which approach you should choose depends on want you want to accomplish as well as the amount of resources that you wish to spare.
Specific Targeting Targeting audiences specifically essentially implies that you have set a considerably strict set of parameters to within to find the most ideal set of users to show your ads to. Often times, this set of parameters take the form of demographics, location, interests or lookalike audiences.
While this may lead to audiences that are potentially smaller, it will likely lead to one that is more interested and receptive to what you are advertising than a larger audience would have been.
Personally I prefer running many campaigns with smaller audiences which often have returned higher performance despite requiring a lot more manual work.
There are many avenues to exercise specific targeting of Facebook audiences but I will only talk about a few prominent ones:
Recent Facebook Users' Behaviors
Facebook Custom Audiences
Lookalike Audiences
Layered Targeting Options
Facebook User's Recent Behaviors
When it comes to this method of specific targeting, you ought to create personas for your preferred types of audiences that you would like to target.
Who are they? What do they do at work and after work? What do they earn? What traits do they have, and how do all these align with your targeting parameters?
Facebook Custom Audiences
One powerful tool that Facebook brings is the option to build your own custom target list by uploading your contact list or email list. Think of it as a follow-up to the email subscription lists you collected which you can then target actively.
Lookalike Audiences
This is more like the custom audiences and is a powerful way to target your built lists from above or a similar campaign.
Layered Targeting Options
There was an article this past year on Adweek on the power of hyper-targeting where a marketing pro turned the ads heat on his roommate that the guy thought he was being stalked online.
Such is the power of Facebook's layer targeting options that you can execute one on top of the other. This gradually refines your audience making it more specific to your ads. Under this mode of specific audience targeting, you can use a combination of behaviors, demographics, and geo location.
What is even more important in your case is that you can specifically match ad creative and offers to even smaller audiences that have been created using combinations of data.
Broad Targeting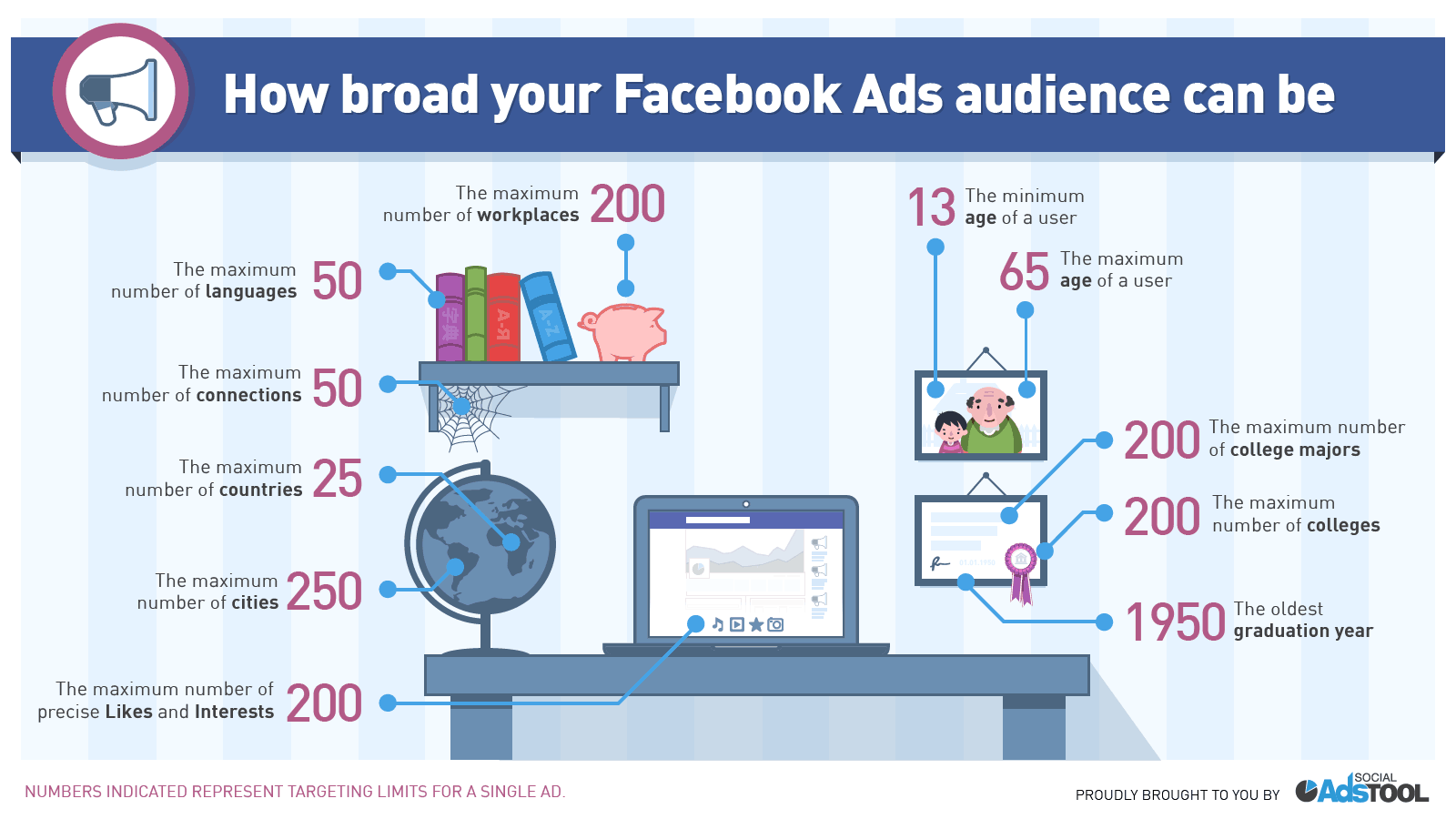 This other form of user targeting implies that you are essentially relying on Facebook's internal delivery system to find the best people to display your ads to.
The main logistical advantage this method brings to the table is that you are able to find potential customers whom you would never have known about or otherwise existed. It is a good approach when your service is still new or rather undefined and as a consequence you are not sure who you want to target.
A good example would be a large scale business brand awareness campaign targeting older women of between 40 and 60 years.
As a stepping stone, most experts recommend beginning with a broad audience and thereafter, steadily narrowing down to smaller audiences using additional qualifiers or the layering options I talked about earlier.
Over time, you will gain insight into what your target audience resonate most with your campaigns.
When you have too much time to kill, do not worry about starting out with too large an audience as they can help you gather some data and a level of traction to narrow your audience.
While my word is just but another opinion, I tend to look at broad targeting as a means to collect data to determine the specific ads area that you will use in the next stage.
Conclusion It is always important and better to have the most specific audience and ads possible. While this strategy will lead to lots of ads and ad sets which can be quite hard and cumbersome to manage and optimize, in my opinion and experience, it is well worth it.
However, when you want to figure out the best Facebook advertising targeting strategy, you do not have to shoot yourself on the foot or pick just one of the options above; study each of them and see whether they may fit each of your various market segments.
---

Oct 02, 2018 - 08:30 AM
So a colleague of mine ran this specific test.

I do not have a public link to share with you, but it occurred about a year ago.

We had been encouraged by a client to target a broader audience and allow Facebook to do to the work of optimizing the audience based on conversions.

We set up our targeting in the traditional way, but we also set up a broader ad set targeting people in the United States within our target age range. The budget was set for a lifetime spend over the course of a month.

We wanted to see if this targeting recommendation would outperform our traditional targeting both in conversions and in cost per lead.

What was the result?

Ultimately, this targeting methodology did not work for the email acquisition offer. We saw a 75% decrease in registrations, and a 208% increase in cost-per-lead after running it for 8 days.
It's possible that spending more up front could lead to enough conversions for Facebook to learn which users are most likely to convert – causing the cost-per-lead to level off over time. But even in this is the case, the cost-per-lead would have to come down enough to off-set the initial investment.

I hope this helps

-Jon


---

Oct 18, 2018 - 07:54 PM
Lookalikes are the best. Period. Anything else is wasting money for the most part. Unless you have hundreds of thousands to spend monthly, don't even bother exploring any of the Facebook own targeting segments.