Answers

Jan 29, 2019 - 01:20 PM
Froogle became Google Shopping: https://www.google.com/shopping
But you've likely encountered Google shopping when doing a regular Google search. (See the shopping link below).

Which brings you into Google's shopping feature: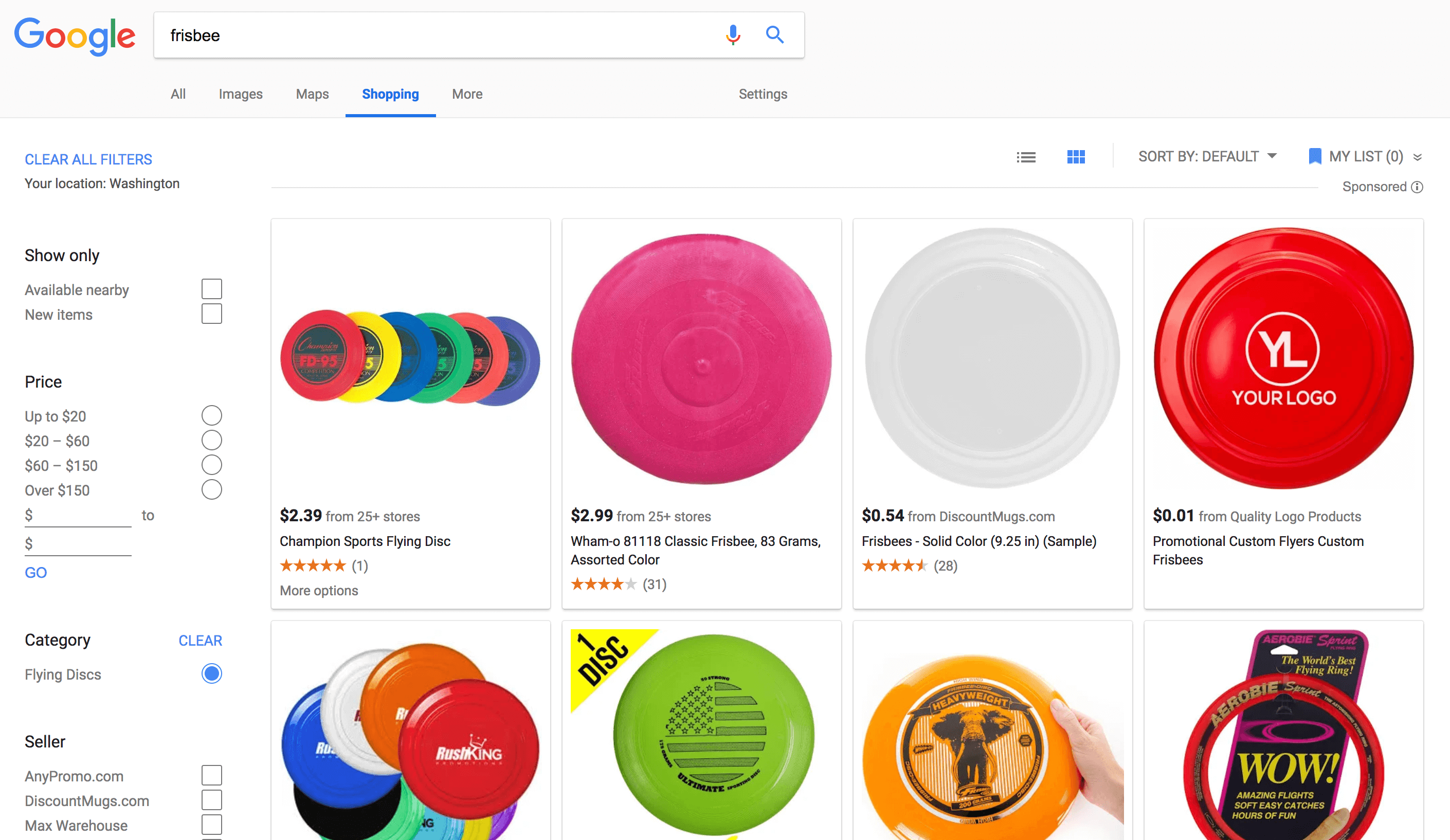 I'm sure Google has noticed that it provides Amazon with an enormous amount of free traffic, but I wouldn't expect Google to mimic Amazon anytime soon in terms of warehouse fulfillment, product marketplace, and shipping expertise. Of course, you'll continue to see Google market its own products like Android phones, computers, music, & voice devices.
---

Feb 03, 2019 - 10:17 AM
Since you asked when Google is likely to disrupt Amazon's space, let us first talk about retaliation. As a business strategy, retaliation is not a very popular nor is it a profitable technique in the first place. In that respect, we need to appreciate that Amazon is currently in pole position when it comes to e-commerce play leaving Google with some catching up to do.
Google appears to have a little appetite for logistical challenges such as running a supply chain and creating a convergence for shoppers, marketers, manufacturers, suppliers, and courier companies. E-commerce is all about this and Amazon is clearly in the driving seat for this.
Google's Current position in E-commerce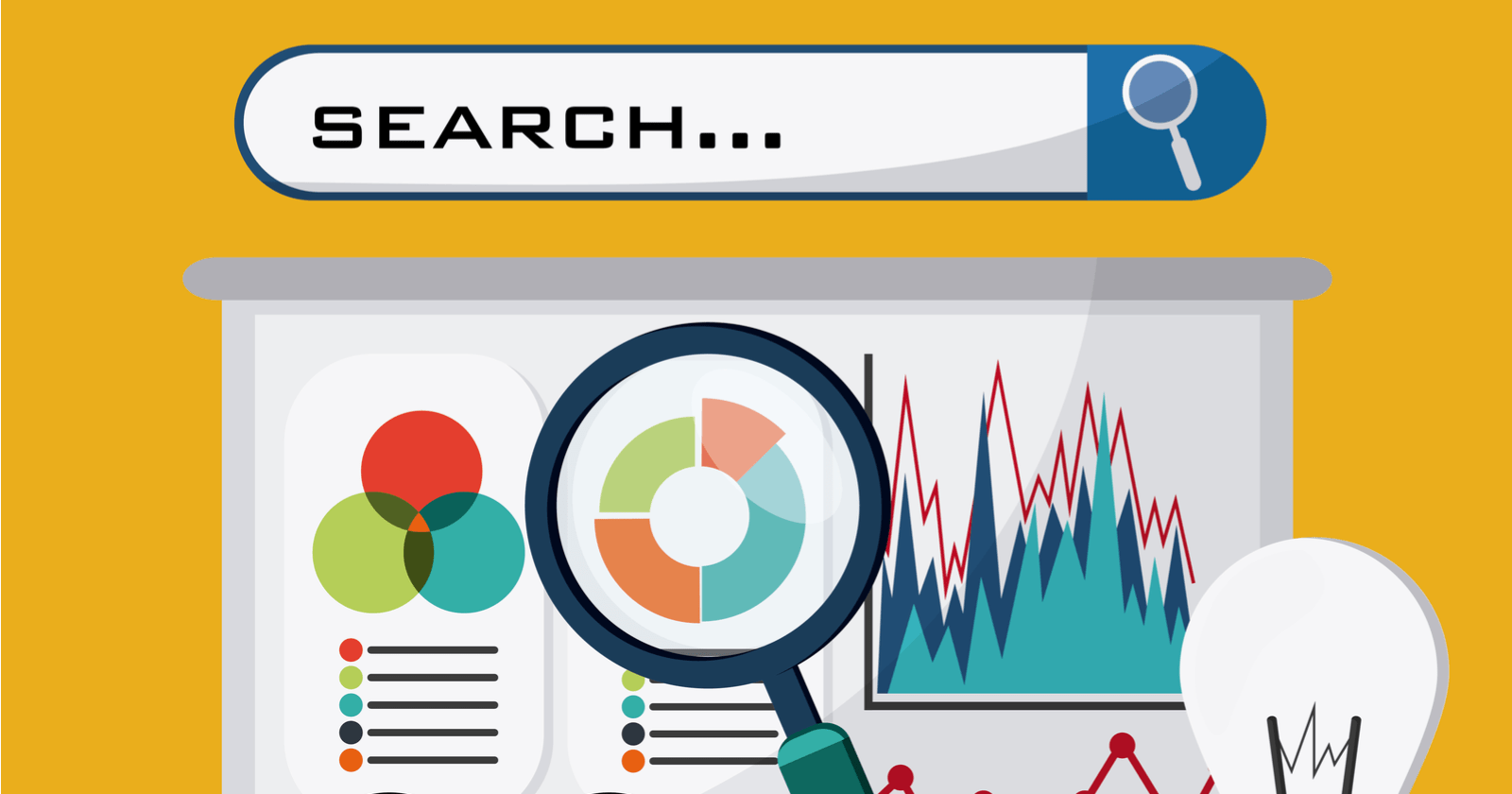 Google currently holds a unique position in the e-commerce sphere. Since years now, Google has been getting into e-commerce in a slow, steady manner and are now at the epicenter of e-commerce. Each ecommerce player, big, small, single brand or multi-brand has a certain level of dependency on Google as they leverage services such as Google Analytics, Google AdWords, Google Shopping, or Google for Retail.
Google's presence in ecommerce can be viewed from two perspectives. One approach they are using is as a direct player running services and selling items such as airline and hotel tickets, and aggregating prices for similar services. The other approach Google is using to hold its grip on the sector is through its primary products such as Google Analytics, Google AdWords, Google Express and more.
Ten years ago, Google had a service called Google Trader, which ran just like eBay, but the downside of it was that it lacked a buyer protection mechanism and it died off silently.
Google Shopping
The closest Google has been involved directly in e-commerce is through Google Shopping, Google Checkout, and Google for Retail. While none of these ventures has managed to go platinum, they are not the worst either. At the very least, Google is actively disrupting an area where Amazon has long dominated through its Google Shopping service. Its well-funded e-commerce platform, Google shopping comes at no better time.
A survey by Survata puts this cutthroat rivalry in to perspective. U.S. consumers' initial product searches on Google increased in 2017 to 36% up from 28% in 2016, while Amazon's numbers went down from 55% in 2016 to 49% in 2017.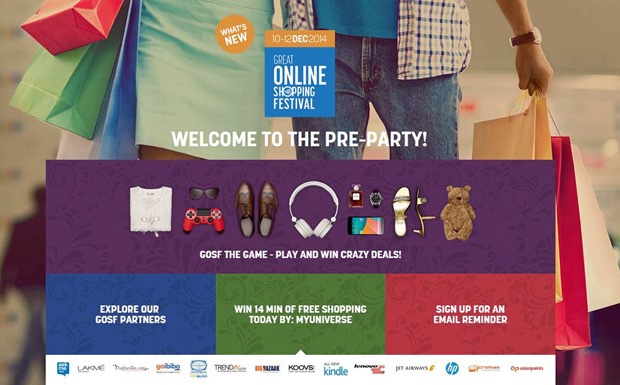 The existential Amazon threat
Google know little about products or services and managing the supply side of e-commerce despite mastering the ins and outs of analytics and the data side of e-commerce. Google's last big time effort came in 2012 as the search giant attempted to capitalize one domain i.e. on-boarding brands and retailers with the Google Online Shopping Festival. Just as you may have guessed it, it was a massive failure. Contrast this with similar events from established e-commerce giants like Alibaba's Singles Day and Amazon's Black Friday sales.
Amazon is currently America's e-commerce incumbent and research by eMarketer indicate that Amazon was set to take up 49.1% of all of U.S. online sales in 2018. If you work this out, you realize that Amazon was responsible for 5% of all the retail sales in America. But on the positive side, they predicted that Amazon would drive 80% of e-commerce growth in 2018.
What this means for Amazon is that Google Shopping is a direct challenge. Shopping allows its users to make searches and if they have buying intent, they click on a sponsored listing from the ensuing results and "Buy Now". Google single-handedly facilitates this transaction using its Express platform while eliminating the need for a buyer to visit that vendor's website and navigate the purchase terrain.
As I mentioned above, Google has experimented the Shopping feature for many years but it is just recently that Google is turning the tides of fortune for small to medium-sized e-commerce businesses. This, it has done by successfully making it convenient for them to link up to buyers within Google's own search ecosystem.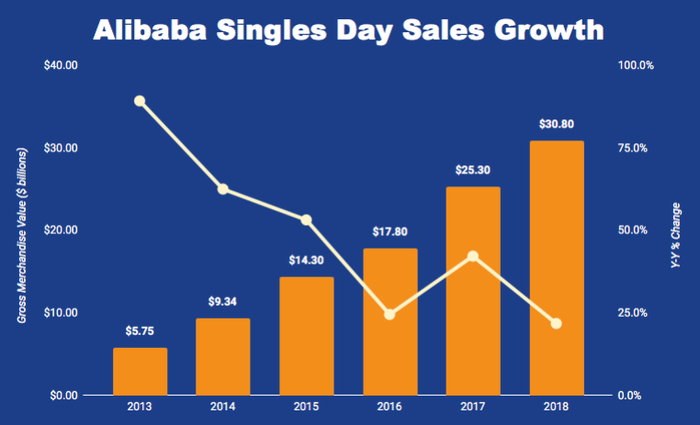 But why is Amazon an existential threat to Google's ambitions, if any, to enter the e-commerce scene in a full-fledged manner? Google will have to work at least twice as hard to take down Amazon. People buy a lot of stuff off Amazon because it is easy, done in a click of a button. Amazon's dominance comes not from the cheap prices, but from convenience. This is where Google is really trying to catch up.
Amazon's platform grew in a manner that makes it difficult for smaller companies to thrive and stand out. Even within Amazon's store, it is very difficult for smaller brands to show up in searches because of stiff intra-platform competition and a proliferation of knock-offs. Another thing recently changed on Amazon's system, organic searches are no longer the Holy Grail of intra-platform search. Amazon now requires that companies buy ads – and this is where the catch lies as often times the top three products are sponsored items.
How will it turn out if Google pulls the trigger?
This question got me thinking, what if Google actually pulls the trigger and jumps into the e-commerce bandwagon. Indeed, there will be a serious conflict of interest from Google in as much as showing up organic results and SEO is concerned. Since, they are yet to make that risqué decision, in the event that they do, it would be an interesting scenario to look watch.
Remember that Google has often got into trouble with competition regulatory bodies for flouting competition rules and abusing its market dominance status with respect to Google search. The European Union has fined Google for this type of conduct below.
Let us see how it is likely to turn out in the event Google finally gets into operation-level full-fledged e-commerce: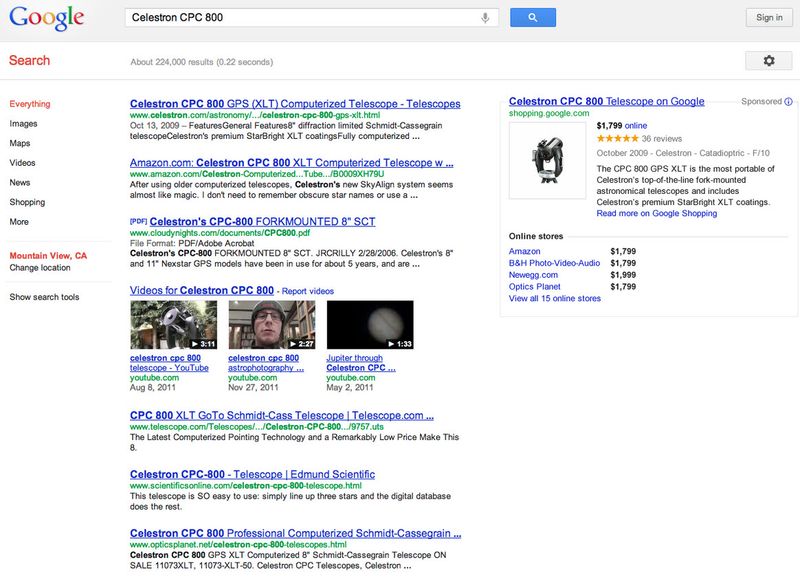 Google thrives on selling ads, with a huge proportion of these ads coming from e-commerce websites. If Google enters e-commerce, the following scenarios will likely play out:
Existing big e-commerce players like Amazon will definitely choke their SEO budgets (especially to Google). It is common sense that the "House always wins". In this regard, Amazon will not compete with Google who already have an undue advantage.

Regulators will shift their attention to Google, as everyone will suddenly expect Google to promote fairness. When it comes to abuse of dominance, Google has set precedence and got fined by the EU.

While taking care of the short-term hit, giants like Amazon, eBay, and Walmart will be ready to play ball and will take the battle to Google's doorstep.

One positive that will likely turn out of all this fuss is that the small to medium-sized ecommerce businesses will get a slice of the cake when big players take to the ring.
Conclusion
Ecommerce does not always equate understanding user preferences but also in managing the supply chain architecture. It is more about negotiating with suppliers, shippers, and moving stuff from factories and warehouses to buyers' doorsteps.
Google has consistently failed to demonstrate this strength and often shown signs of weaknesses in managing or understanding the complex supply chain. In fact, besides showing ads, Google has failed to excel in making serious money out of its other businesses. Remember Froogle? Google's notoriety of failure transcends e-commerce and overflows to its other enterprises .It is not unreasonable to claim that Google could be in Uber's shoes had it leveraged its Maps platform to connect users with rides. In the same breath, even in its area of dominance, Google failed to dislodge Dropbox from the cloud storage business.
Given this amount of glaring weaknesses in harnessing its strengths and competences, one can see why Google is unable or does not want to compete with Amazon on home court. Simply put, Google is the Jack of the customer analytics data trade, they know have users; information at their fingertips. However, e-commerce is more about linking consumers to products and availing it to their convenience.
With sufficient cash available at its disposal, Google will dive into this space with little hustle, but at the same time, it will pose a huge threat to its already flourishing data business.