Answers

Mar 15, 2019 - 08:52 AM
The short answer is yes.
Today, most new e-commerce businesses get their orders packaged at home, take their shipments to a post office, stand in a long queue to have labels printed for them for their packages by the post office, and then, get their package shipped out eventually.
When you really think about it, this process consumes a lot of time and is in itself costly. Buying labels for your packages at the post office implies that you are getting your postage at retail prices which happens to be a very costly pricing category for labels.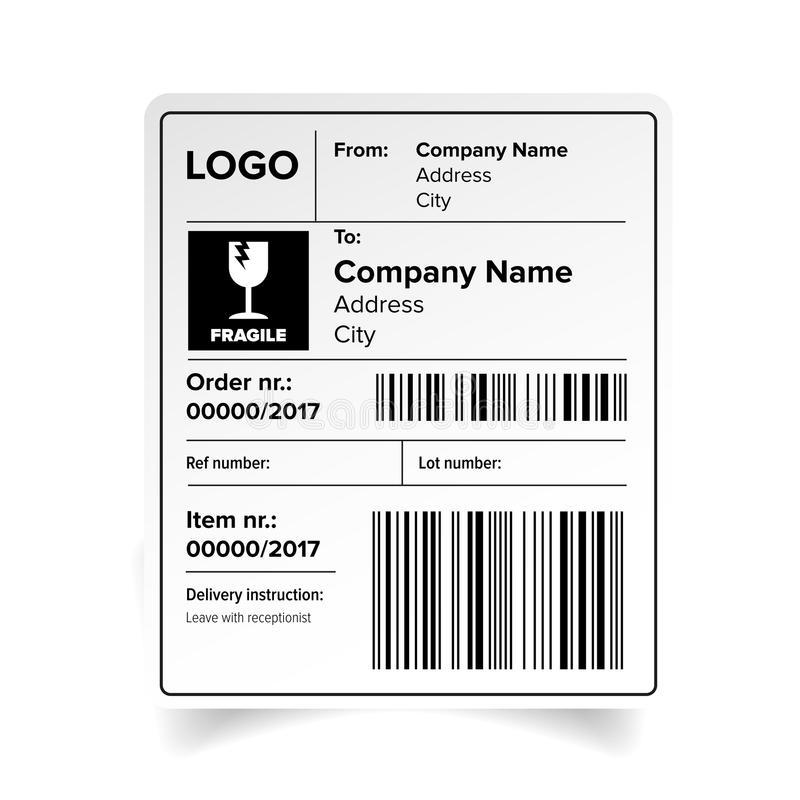 However, for those who have the knowledge, waiting in line is such a time waster and is no longer necessary as you can get your shipping labels printed right from the comfort of your home.
Many web sites, as well as, online applications now provide you with a platform for printing your shipping labels.
What's more? You can book an appointment with a courier pickup which means that all the stress involved in walking to a post office is eliminated.
When you print your own shipping labels, you stand to enjoy lots of advantages which include the following –
Getting discounts on your postage

Saving a lot of valuable time

Booking appointments for a package pickup which means that you no longer have to stand in a queue for long at a post office.
As soon as you are done with figuring out elements such as your presentation, your packaging process, your preferred carrier, and the costs that you would incur for all of these procedures, the next step is to determine how your packages are to be labeled.
A lot of startup entrepreneurs usually write the ship to addresses, as well as, the return addresses by hand. While this may seem like a good idea for gaining 'artisanal street cred' and a cool way to start off, you will end up wasting a lot of time! You won't scale your business not matter how good your cursive is!
This is where online shipping services come into play. It is possible for you to make payments for a large number of shipping labels on certain online platforms and print them yourself.
All you have to do is indicate the orders to be shipped, preview your shipment, your carrier, as well as, your preferred shipping service provider and your package.
Make adjustments or input necessary information as you wish and purchase the number of shipping labels that you need in just one click which can, then, be printed via PDF.
Labels can be printed with the use of virtually any printer on clear paper. If you wish to save a lot of time, all you have to do is make use of a very good thermal label printer such as DYMO which will help you to directly print information on labels that stick by themselves to your package.
No special equipment is needed aside from a regular printer with plain paper and very good tape.
Smart entrepreneurs that wish to scale their businesses may consider printing their own labels for their ecommerce packages as a much-preferred option. Here are some options to consider:
Shopify Shipping
With Shopify shipping, you can purchase and print shipping labels using a regular printer or a thermal printer. You will be billed on your Shopify account via your billing cycle. However, if you happen to go past the daily limit, you'll pay 10% of the threshold amount to keep printing. It's that easy.
On Shopify, it is easy to print and make payments for lots of shipping labels. This is how to do it -
Go to others list. Once there, select all orders to be shipped.

Preview every shipment, carrier, package, as well as, shipping service and make the necessary adjustments as you wish.

Purchase all shipping labels with just a single click and you can easily print the labels in a single pdf.
Make use of regular printers using plain paper or you could make use of a very good thermal label printer to print your labels. eBay It is free to print labels on eBay. You will only be charged for shipping costs. Here is how to print shipping labels on eBay either from My eBay or from PayPal. My eBay
Go to the Item Page and you'll find a link to Print Shipping Label. You will be required to log into your PayPal account.

You can choose USPS or UPS and if you wish, select a default shipper.

Key in the weight of the package and confirm that information regarding Ship From, as well as, Ship To is accurate. Then, click on Print.
PayPal
Simply access Account Overview or the Post-Sale Manager. Locate the ship button. Now, select that button.

Select but the carrier, as well as, the service options that you prefer.

Key in the weight of the package and confirm that information regarding Ship From, as well as, Ship To is accurate. Then, click on Print. you can print shipping labels from the comfort of your home. Printing can be done using your standard printer.
Stamps.com
If you sell on Amazon, you can print labels from USPS via the shipping services on Amazon. You'll be charged $0.07 to print a label and you'll be charged directly on your account. However, if you are a customer of stamps.com, you will get a waiver on the fee using your user ID and password.
On stamps.com, you can easily print your labels for every ecommerce order of yours. Here's how to do it –
Go to stamps.com. Once there, login and click on Orders

Now, select the orders that you wish to print.

Once done, click on Print.

You'll be able to access the Print Window. Go to the drop-down menu for Printing On and choose what is to be printed on. If you wish to print using a thermal printer, you are required to install stamps.com Connect.

If you are printing a shipping label as a first timer, it is recommended that you test your printer, as well as, the settings with a low cost print sample which will be done on plain paper.

Lastly, click on Print.
If it happens that there are errors in printing your shipping labels, it is very quick and easy to get your labels reprinted with no cost whatsoever. This is what is involved in printing with stamps.com