Answers

Mar 23, 2019 - 12:27 PM

Sceenshot of their homepage
Zero Up definitely has excellent marketing behind it. But is it worth the hype?
A lot of the buzz around this system focuses on the fact that it was founded by Fred Lam, an entrepreneur whose primary accomplishments seem to be coaching other people who want to become entrepreneurs. Selling information products to other entrepreneurs is a highly profitable business - and you shouldn't necessarily buy in.
However, Zero Up is a little different from most information products, because it also involves software. Zero Up was designed to easily automate a link between Shopify and Aliexpress so you can run your ecommerce store mostly hands-off. You also get training to help you use the software more effectively.
Basically, the package offers a combination of training and software to simplify the dropshipping process, choose the most profitable products to sell, and target the best advertising methods. The software handles fulfilling dropshipping orders for you.
It seems likely that there's some value in the information and software offered by Zero Up, but not enough to justify the cost or its "get-rich-quick" claims. There's no short, surefire way to guarantee ecommerce profits: it all takes work. There's also no single right path to success. For example, if you decide that neither Shopify nor Aliexpress is the right platform for your needs, Zero Up won't help you.
Zero Up offers a method that might work, if you have the $1,400 to spare. But that's a lot of money, and you could take one of the many other paths to ecommerce success that rely on free information instead. For example, you might start with YouTube videos and see how much you can learn about scaling up a Shopify store.
There's nothing in any pricey ecommerce course that you can't eventually piece together from free information available online. Just look at all the ecommerce success stories that didn't use Zero Up or a similar method. While Zero Up might help, it's not magic, and many of the feverishly positive reviews for it online sound suspect (as in, paid for).
Here's one video review that seems balanced and well informed.
https://www.youtube.com/watch?v=hA6GlZfv-TQ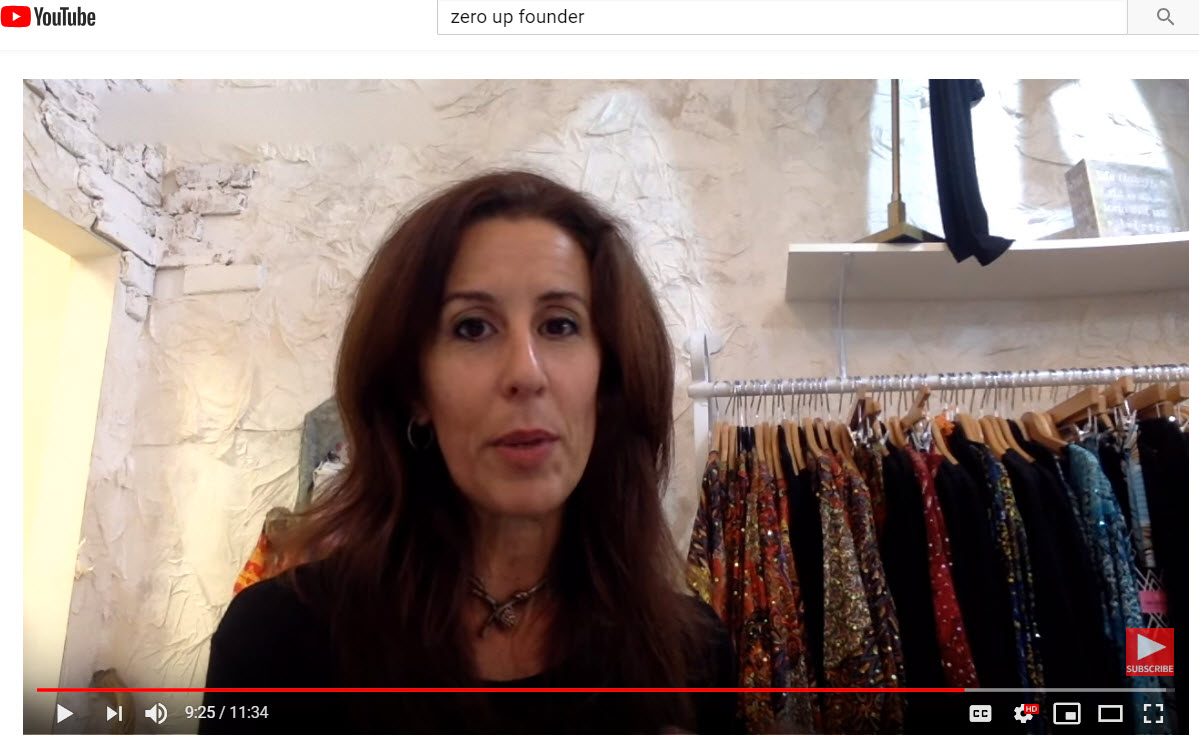 ---

Jul 15, 2019 - 08:02 AM
I am not sure if zero up is good or not, but according to Business Information Networks post about zero up they insisted that it is a good platform and as they are an open Review website I think it is a good program to invist on, but still not sure about it.
---

Aug 11, 2019 - 09:16 AM
Yes i have tried Zero Up and i must say it has helped me tremendously to produce several profitable Shopify Stores. These stores have each produce 6 figures in sales yearly. See my some of my sales results recently in one of my shopify store: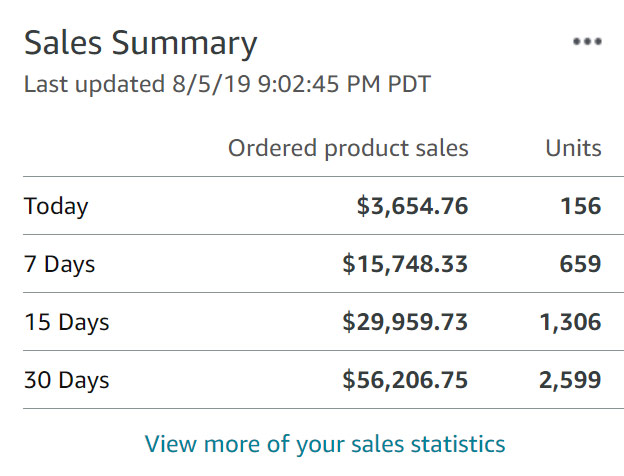 Zero Up is actually a Shopify Course created by Ecommerce Guru Fred Lam who has made over $30 Million in sales from his shopify stores. The main feature of Zero up is a all in 1 software that automates all the process of setting up a Shopify Store. These are benefits and main features of this clever software:
1. 1 Click Store Creation (Includes Pre-designed Themes and Store Templates)
2. Product Engine (The Software is fully integrated with AliExpress so you can select millions of products with just the touch of a button)
3. Automated Order Fulfillment System: ( The system takes care of all the ordering and shipment through AliExpress so there is no stress to figure this out yourself.
3. Advanced Email Integration System (This advanced system takes care of all your email marketing needs)
4. Funnel Builder (this software builds sales funnels for you to maximize your sales and keep customers buying more.
5. Facebook Ads Mastery (Fred Lam shares his Facebook Ads Strategy he uses to make millions in sales.
And many more features too many to mention. So there you see the Zero Up Software automates all the process of Shopify Drop-shipping so that you can focus more on your business.
You can check out my comprehensive >> Zero Up Review << on my Blog and see the massive Zero UP Bonus that Fred Lam includes in the package.
Also watch the Zero up Review Video Here: https://www.youtube.com/watch?v=jwGqjtUka_4 or watch it below and see a Demo of the software.
My advise is to CLICK HERE and give it a try and instead of trying to figure things out yourself, use the software to automate everything for your Shopify Store for you and just sit back and relax and watch the money roll in. Hope this helps.