Answers

Apr 05, 2019 - 08:07 AM
According to Forbes, the seniors (60+ yr olds) global demographic market will have ~$15 Trillion spending power by 2020. It is also the least specifically targeted demo in ecommerce. Most online businesses that target this demo specifically are in the personal mobility (wheelchairs), in-home care service, medications, travel and financial services categories.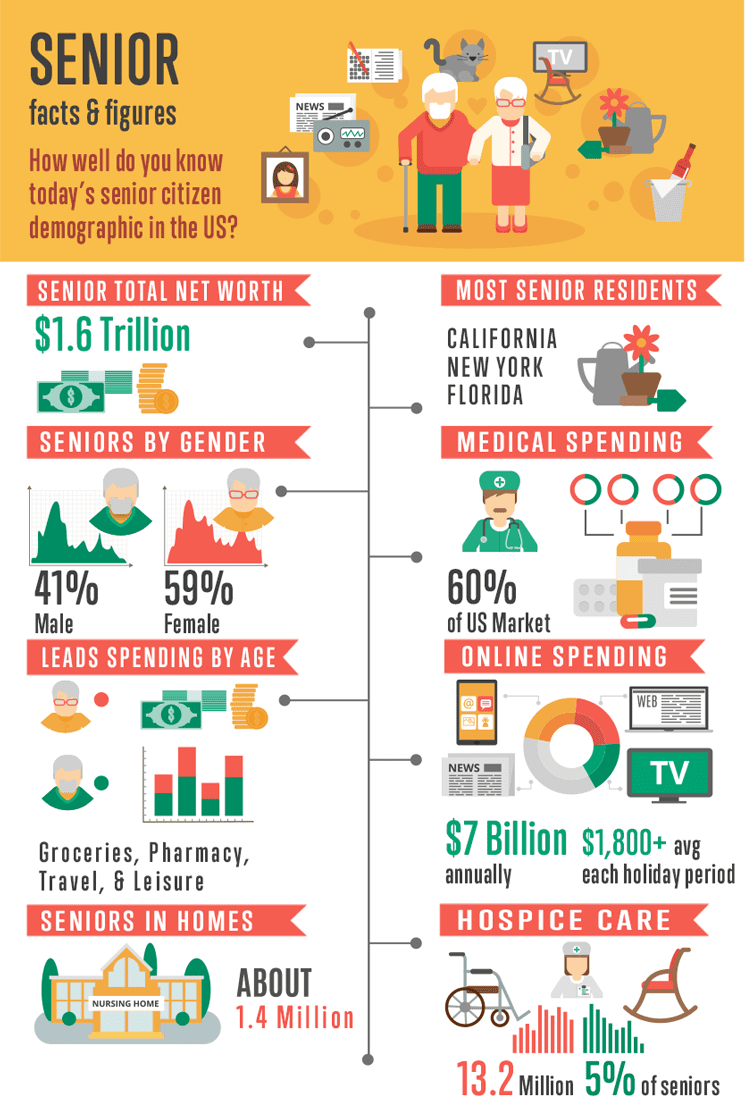 Fig 1: US senior facts & figures Data (sourced: Suddenly Senior)
https://www.suddenlysenior.com/senior-facts-and-figures/
While seniors are a very lucrative market, it is often ignored by software applications because of the unique needs of seniors. It is worth understanding what those challenges are in order to be successful in addressing that market. It is also worth creating ecommerce applications and products that target and address the needs of seniors.
So far, the only large ecommerce company specifically targeting the seniors market is Alibaba's Taobao in China. Taobao created an ecommerce app specifically for the seniors market. It may be worth researching the case study on how they identified the business opportunity and created a business model to service the seniors market. At a very high level, here are some of the factors that has enabled Taobao to be successful in addressing the seniors market. As with other demographics, focus on the UI/UX.
Offer larger user interface
Simplify user adoption and learning curve
Add website live chat
Don't make them play "where's Waldo" on your site
Contact information are readily discoverable on any page on the site
Clearly enumerate benefits of your ecommerce site
These senior sites are not necessarily ecommerce sites but they'll give you an idea
AARP: aarp.org
Senior Match: seniormatch.com
Senior Forums: Seniorforums.com
---

Apr 08, 2019 - 06:22 AM
Here are a few others that come to mind:
HarrietCarter.com
Mostly sell canes, and products around better mobility and lifestyle.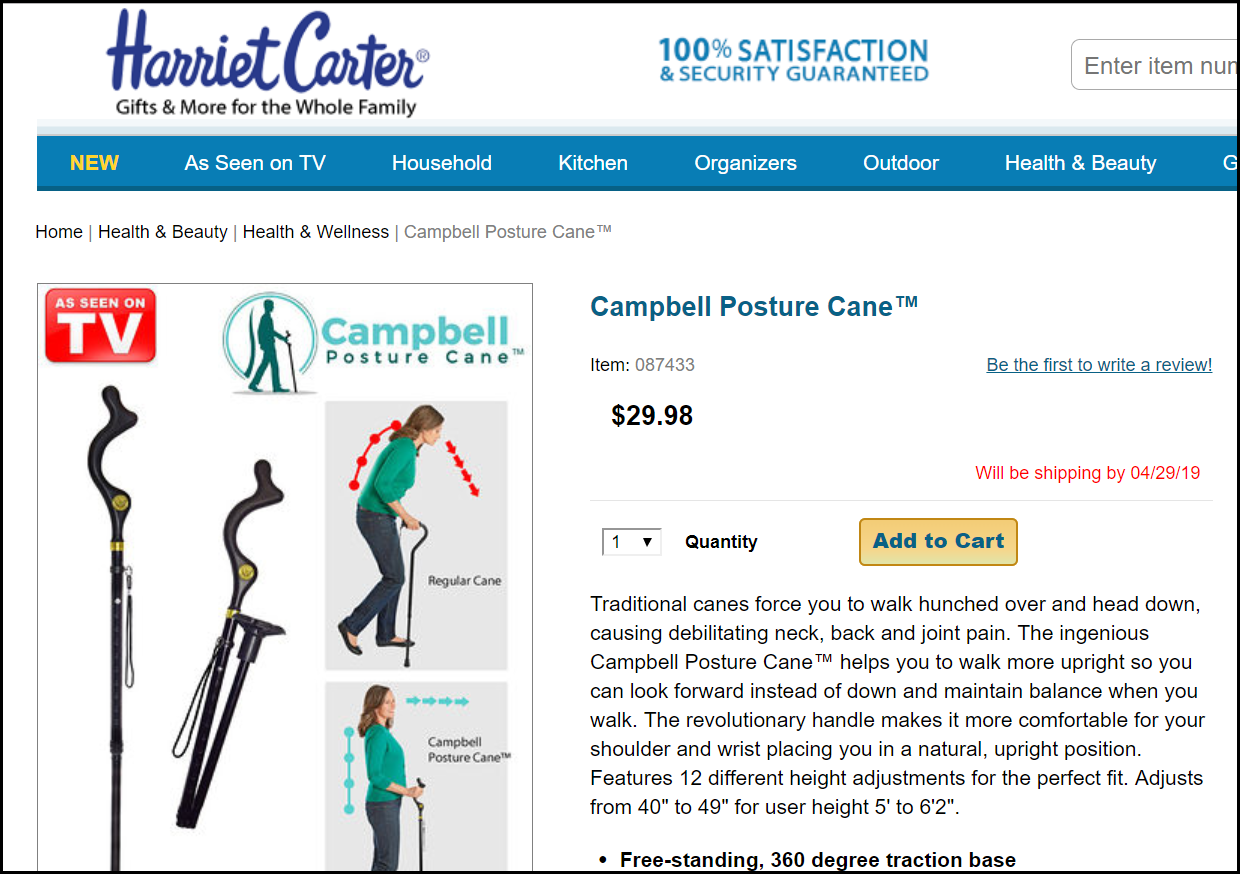 OrthoticShop.com
Here's a write up from x-cart.com, the platform they use and who likes to cite them as a customer success. They've been in business at least ten years and have almost 300k monthly visitors. I'd assume their sales are in the mid-seven to low-eight figures.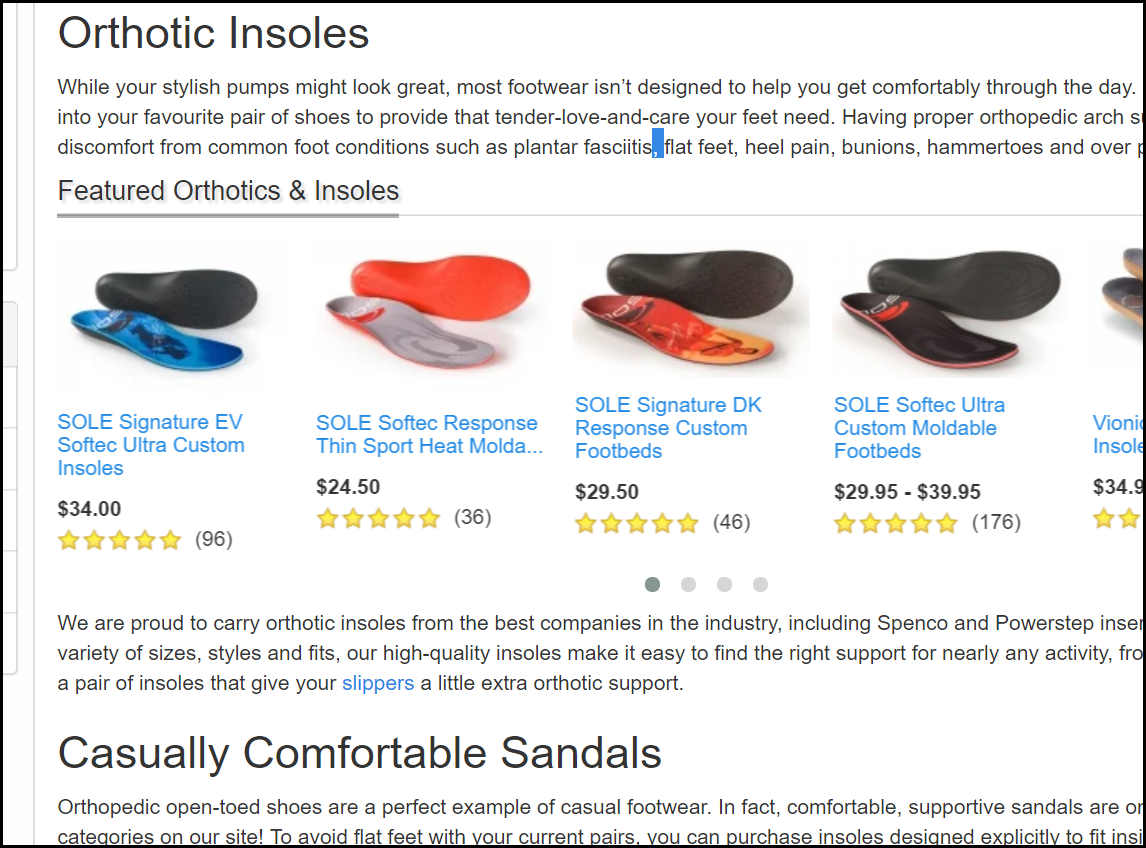 Unforgettable.org
UK based site that targets those living with dementia, most of whom are seniors, although I suspect the actual buyers are their family members. Still, technically answers your question.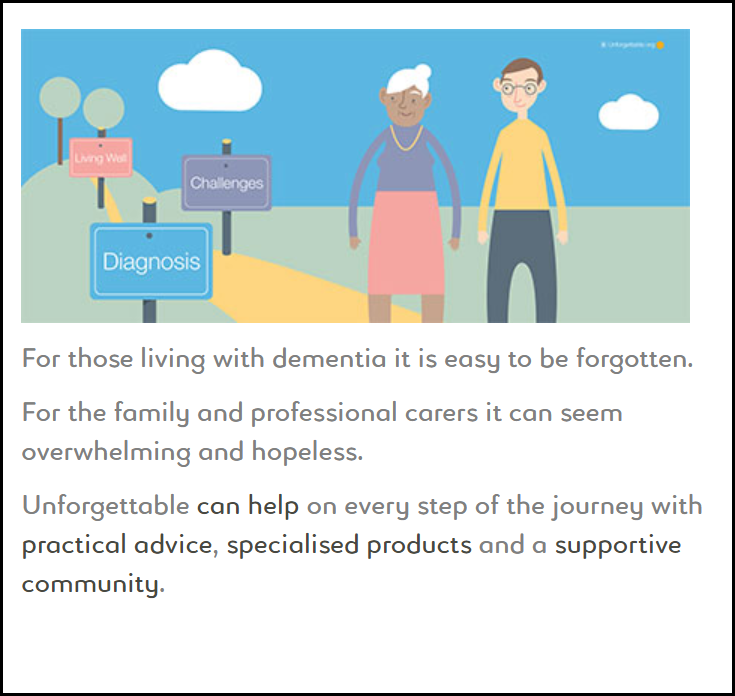 According to the founder James Ashwell:
850,000 in the UK have dementia*
225,000 diagnosed every year*
85% want to stay at home, less than half believe it is possible*
40% care or know someone with dementia*
Alzheimer's is now a bigger concern than cancer for those over 60*
Dementia is the leading cause of death among women*
---

Feb 10, 2021 - 08:06 AM
According to the
Wall Street Journal
, it is smart for most mainstream businesses to target seniors because there are more people aged over 65 than there are those under 5, for the first time in history--the result of people living longer and having fewer babies.
Coupled with Covid-19, which has disproportionately affected seniors, these mainstream businesses are increasingly catering to the demographic:
----
Danone in November said it was setting up a new healthy-aging unit to accelerate research into how nutrition impacts cognition and mobility. The Activia yogurt maker recently launched in Brazil Fortifit Pro, a whey-protein product that claims to aid muscles, joints and bones, and said it plans to develop more products intended to help people age better.

Nestle last month launched a powdered-milk drink in China under its Yiyang brand, aimed at older adults, which it says enhances mobility during aging.

Reckitt Benckiser Group PLC, which makes infant-formula brand Enfamil, has also launched a milk drink aimed at older consumers in China that it says contains ingredients to boost the immune system.

IKEA has begun selling upright armchairs with higher seating to make getting up easier, slanted footstools to promote blood circulation and jar grippers to help unscrew lids, among its products aimed at people with reduced mobility, including the elderly.
Procter & Gamble
Co.
last year began selling a razor intended for caregivers in Canada, where the company said data show one in four people provides help to someone with aging-related needs, a disability or long-term health condition. The Gillette Treo, which was already available in the U.S., has a safety comb and a wider handle filled with shaving gel that is designed to give caregivers better control while shaving their elderly charges.