Answers

Apr 09, 2019 - 02:49 PM
There are crucially core features and functionalities you need for an effective and profitable ecommerce store. Mature ecommerce platforms such as Magento, BigCommerce, Shopify, etc have those features already baked in. Example-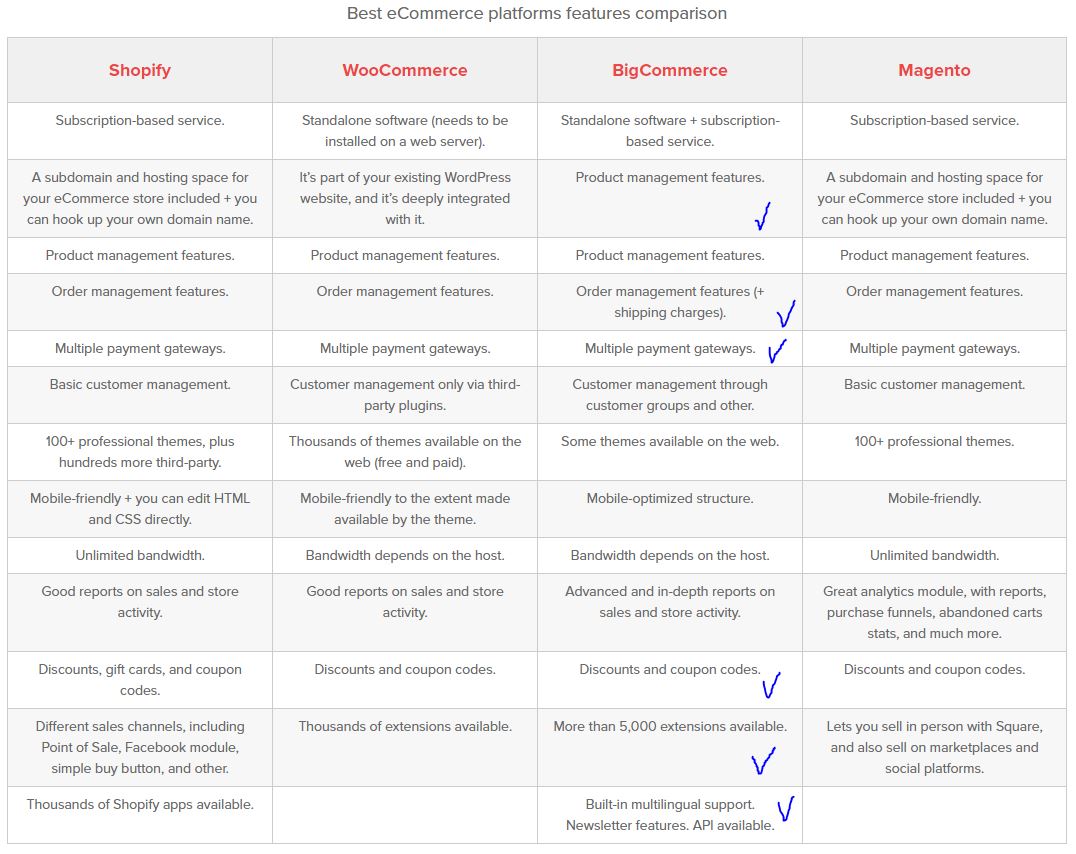 Fig 1: Best ecommerce platform features
While Webflow has evolved to a point where most of these features and functionalities are now built in, there are features and functionalities that are still either in the planning stages or pending integration and support. I have screen captured and highlighted those features in the images below-
Webflow Marketing Features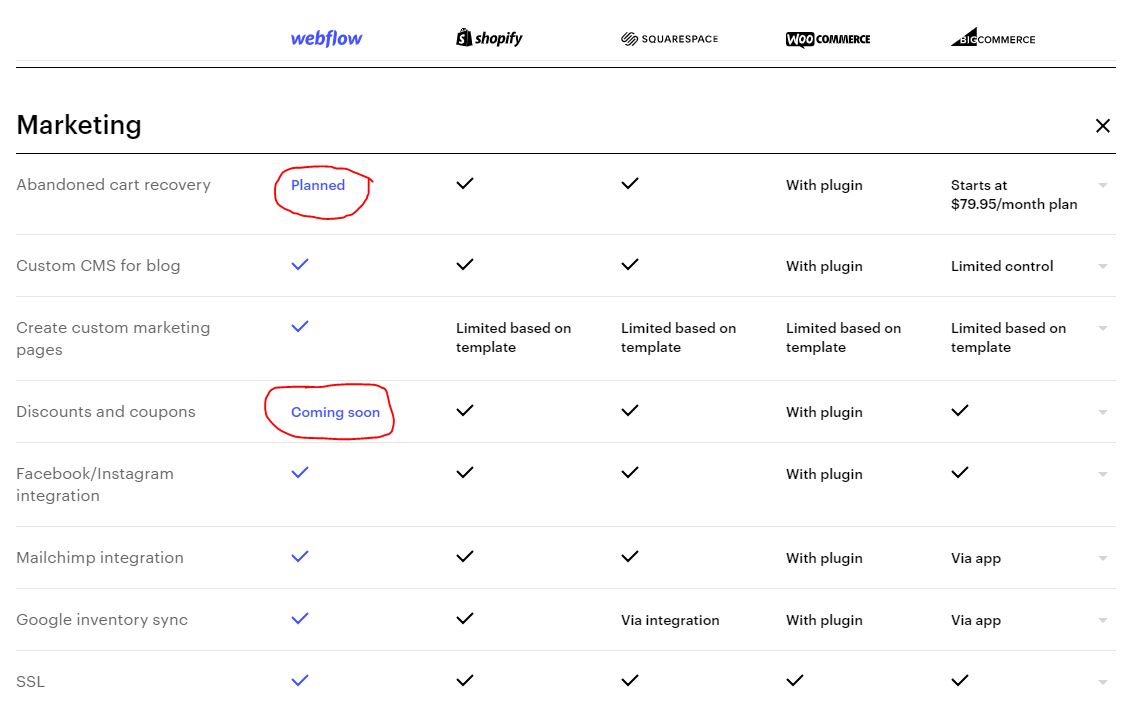 Fig 2: Webflow Marketing –
Here we see that Webflow marketing features does not include Abandoned shopping cart recovery and no Discounts & Coupons feature. Most ecommerce often have need to liquidate excess or over stocked items. Being able to offer those items on a discount is crucial.
Webflow Payment Features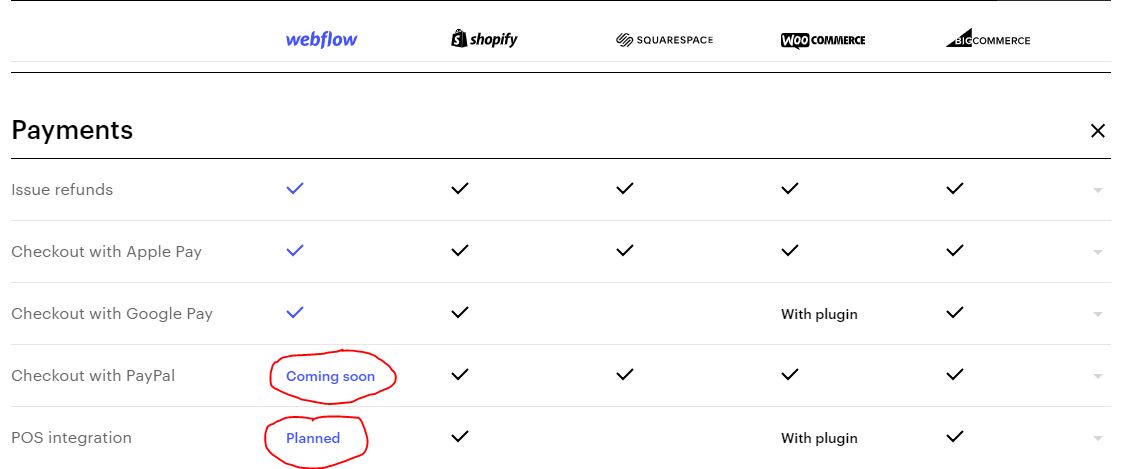 Fig 3: Payment Features
Most of the other mature ecommerce at least offers PayPal which is one of the most widely used payment systems both domestically and internationally. Webflow does not currently support PayPal payment option. It also missing point of sale (POS) integration. This means a sizable portion of your target customers will not be able to
Webflow Product Management

Fig 4: Product Management
Product management is missing the digital goods and subscription option. If you are planning to offer digital products, then Webflow might not be the best option.
Store Management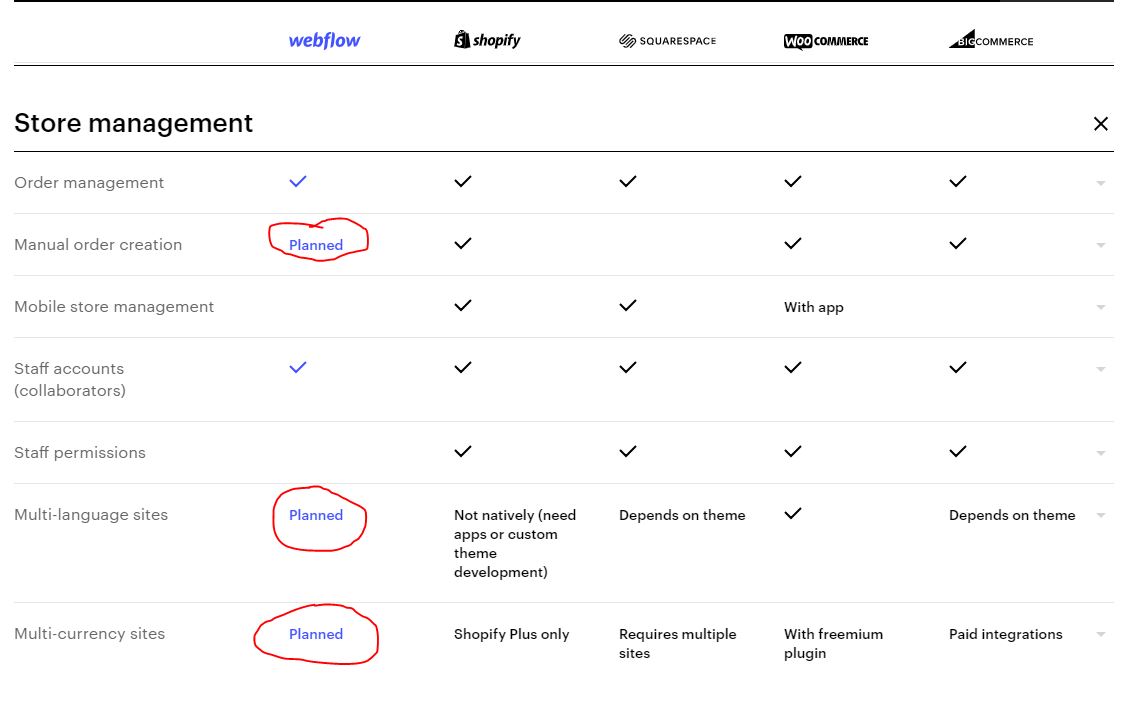 Fig 5: Store Management
Missing Multi-currency support
Shipping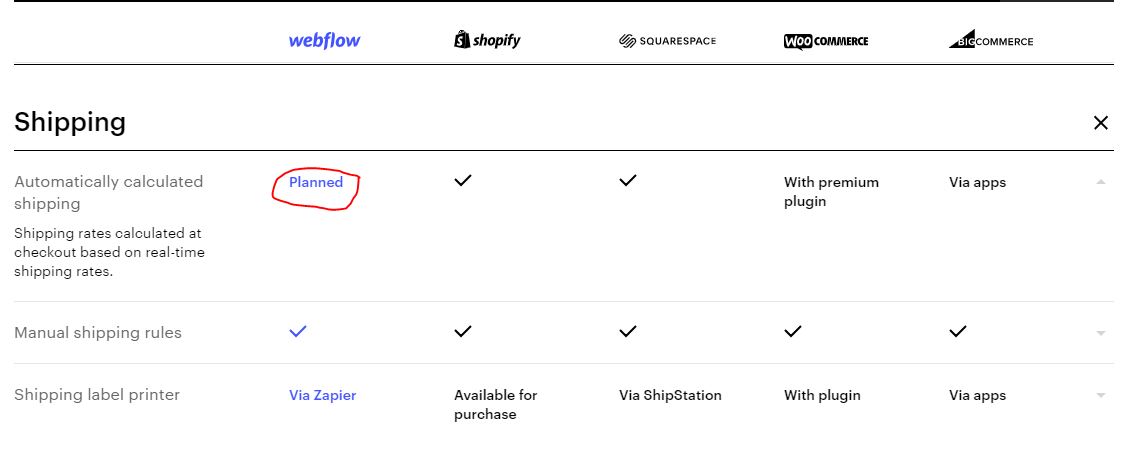 Fig 6: Shipping
No support for automatic shipping rate calculations
Taxes

Fig 7: No support for manual or automatic calculation of taxes for other regions
Given these pending and unavailable features, I would recommend going with a more mature ecommerce platform. Of course I do not know what items you are planning to sell on your ecommerce site so you may not need all the missing features on Webflow.