Answers

Apr 08, 2019 - 06:57 PM
I know several people who've had success both as affiliates and direct merchants. A couple of things to keep in mind if you want get positive ROI on these networks.
It takes time. You need to test lots of different offers and angles. Expect to spend at least $3k to $5k just to learn.
You need to promote high margin products/offers. The people I know who have had success promoted supplements and 'biz opps' (i.e. how to make money) usually with recurring billing.
Examples of businesses that have had success on these 'native networks'--so named because the ads blend with the content:
TruthAboutAbs: At its peak did more than $10 million a year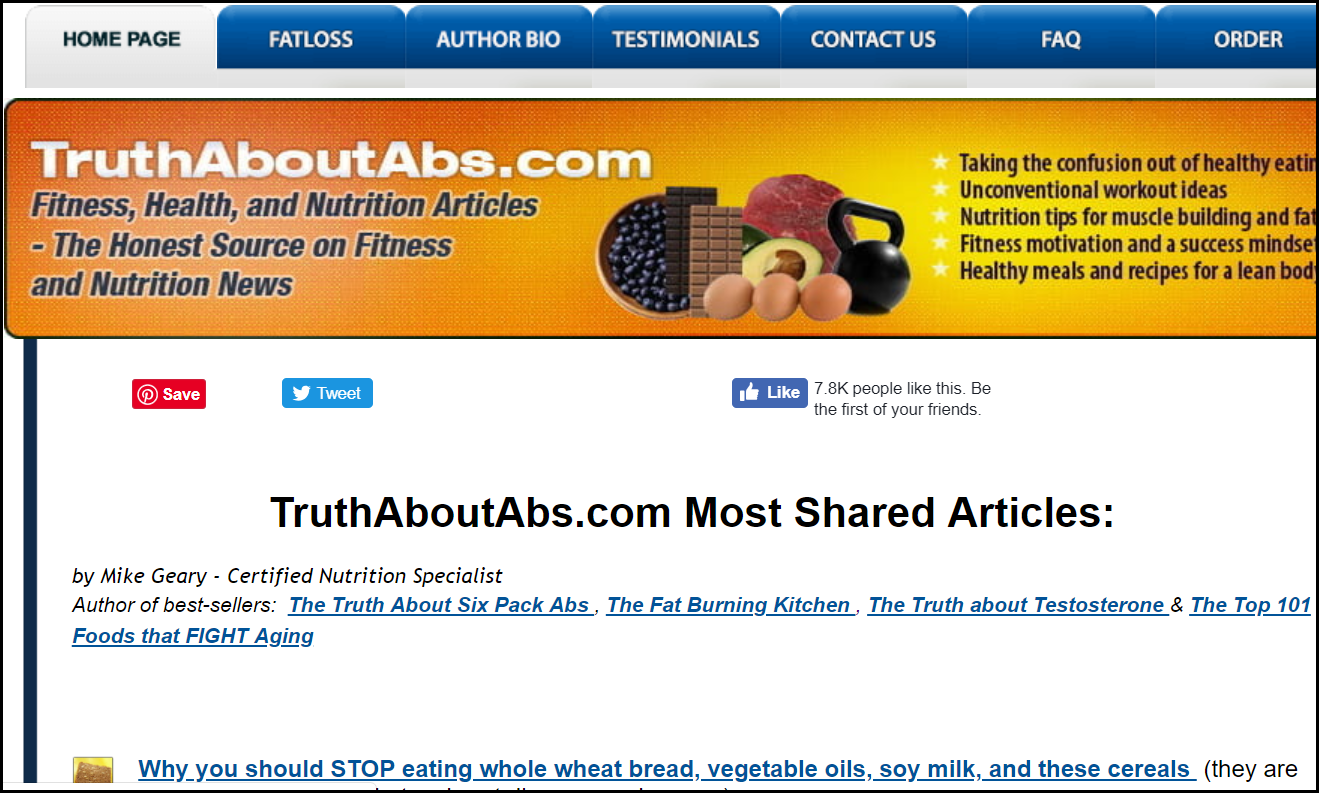 They market a fitness ebook that sells for $39. Given that the marginal cost of an ebook is $0, the gross profit margin is 100%. If you are wondering how they manage to sell a mere ebook for $39 the answer is: a 22-minute animated video sales letter.
I believe they were the first to use this format and along with the compelling story telling, they made this price work. It is the expertise at direct response copy-writing that "creates value out of nothing".
At their peak they were spending more than $300,000 a month on ads and attracting at least ten times that much in affiliate ad spend referring traffic to their site.
Sometimes, when we design a long form page for a client, we are often asked: who will read all that copy?
The answer: those most likely to buy.
There is no such thing as a too long page, just a too boring one!
In our case, we usually have to compromise because we are dealing with corporate "brand police" departments but even then we try to design a page that is as short as possible but as long as necessary--with buy buttons higher up the fold after each page section.
Studying offers like TruthAboutAbs should allay your concerns about length!
Boom by Cindy Joseph: Said to be doing about $25 million a year:
Cindy Joseph: courtesy boombycindyjoseph.com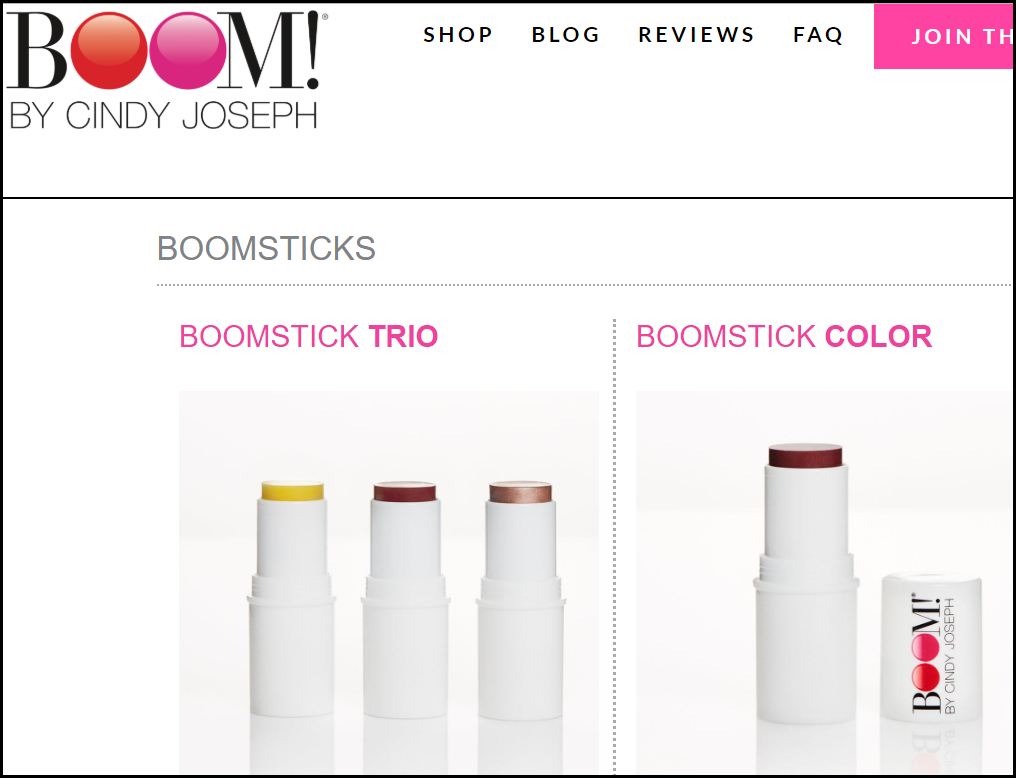 Although now deceased, Cindy Jospeh was an older lady who succeeded in the cut throat cosmetics business despite her age--she started her business at 50 and modeled right till 67, a few weeks before her death even gracing the cover of magazines like Viv: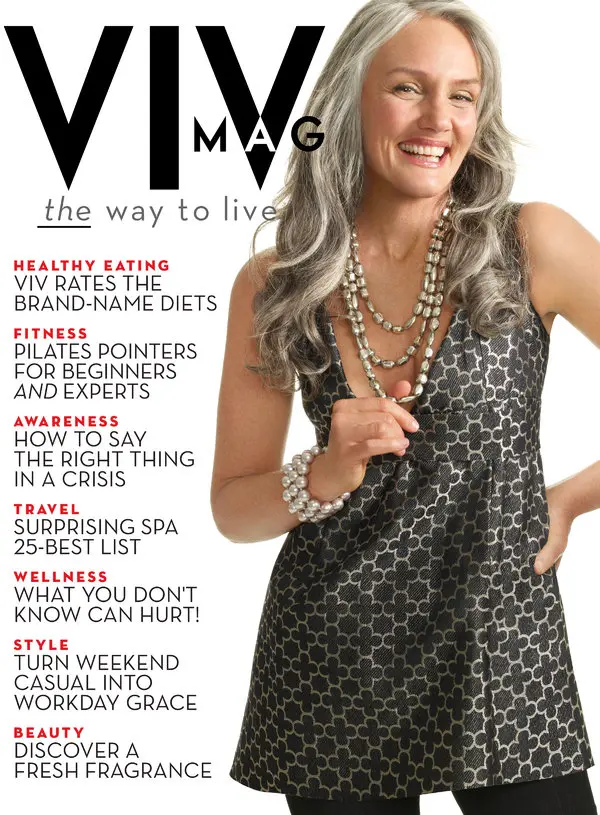 Rather than use young, unrealistically beautiful (and airbrushed) models she presented herself authentically, warts (er wrinkles) and all. Customers embraced her and the business did well.
Competitive intelligence tools show her company was a big spender on native ad platforms.
Grammarly

According to AdBeat (a competitive intelligence tool):
Grammarly was founded in 2009 by Alex Shevchenko and Max Lytvyn. Grammarly is a freemium "writing enhancement" tool. It offers a free Chrome extension and desktop app that corrects as you write. It works just like Microsoft Word's spelling and grammar checker. However, Grammarly says its software can find up to 10 times more errors than Microsoft Word. Grammar might be boring, but Grammarly's growth is not. Grammarly says it has over 3 million registered users, 50 employees, and partnerships with over 600 universities.Grammarly has spent an estimated
$2,274,816
on display over the past six months.They have allocated the majority of their ad spending on Google Display and Taboola.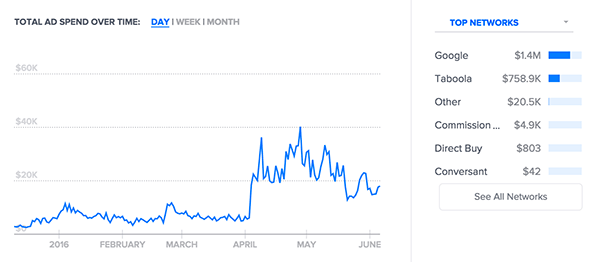 You may need to use borderline scammy techniques because that is what your competitors are doing and they will bid up click costs based on their success. Click bait, sensationalist headlines etc. Here are examples of what you would be competing against: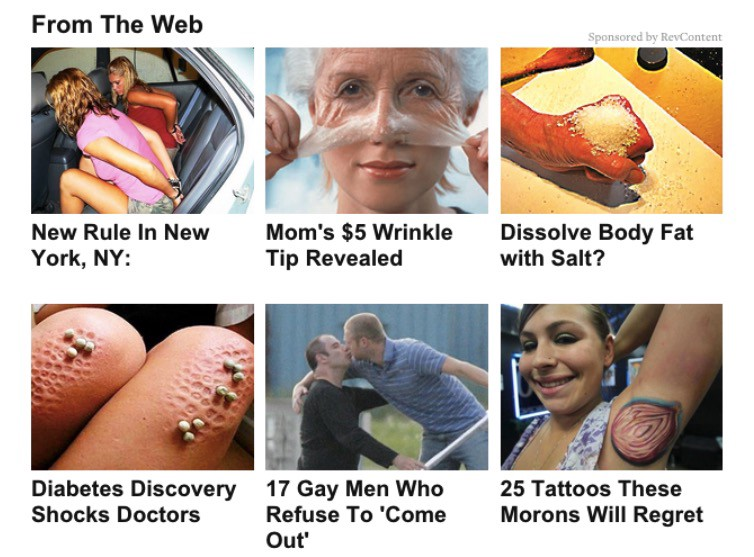 Image credit: https://www.theawl.com/2015/06/a-complete-taxonomy-of-internet-chum/
The article says this:
This is a chumbox. It is a variation on the banner ad which takes the form of a grid of advertisements that sits at the bottom of a web page underneath the main content. It can be found on the sites of many leading publishers, including nymag.com, dailymail.co.uk, usatoday.com, and theawl.com (where it was "an experiment that has since ended.") The chumboxes were placed there by one of several chumvendors (Taboola, Outbrain, RevContent, Adblade, and my favorite, Content.ada) who design them to seamlessly slip into a particular design convention established early within the publishing web, a grid of links to appealing, perhaps-related content at the bottom of the content you intentionally came to consume. In return, publishers who deploy chumboxes receive money, traffic, or both.
Click fraud is a big problem especially on Taboola and Gemini. Taboola has raised over $150 million and the last I heard they are not profitable. They are known to look the other way when sites that host their advertorials use bots to generate fake clicks. Monitor this closely and dispute anything that looks like click fraud or your budget will get used up before you've refined your offers. Outbrain is the most 'ethical' of the networks and will not accept advertorials that are devoid of content i.e. straight promotions like you would do in regular display networks.
If you can commit to spending at least $5000 a month you can get a dedicated account representative who can help you optimize your campaigns further (manually tune what sites your ads appear on based on their insider knowledge of all customer campaigns) and address many of the challenges of these "native" aka "content amplification" networks. For example they often proactively refund any clicks determined to be fraudulent.
You can see a long discussion about the topic here:
---

Oct 20, 2019 - 12:53 PM
we use this on
https://onepoundsweets.com
and works well. generate around 10,000 visits a month with a 1.5% conversion rate. poor compared with other networks but makes it profitable none the less.