Answers

Apr 10, 2019 - 10:47 AM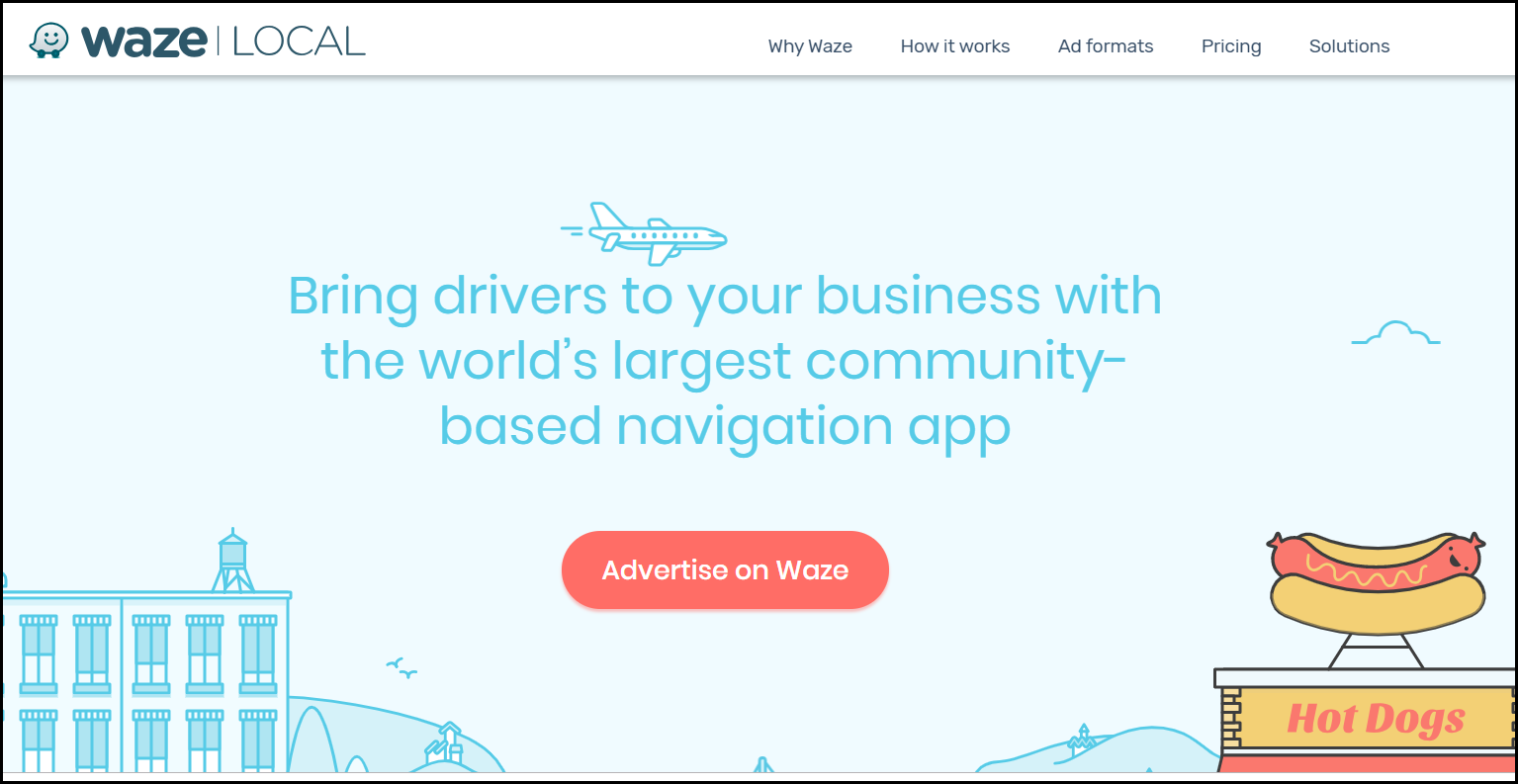 While it's true that most people drive, Waze appears to be a somewhat limited platform for ads - especially for an ecommerce store. The app is designed for use while driving, so you have a short window of time while someone is using the app, but not looking at the road, to catch their attention.
Also, Waze ads won't reach any of the passengers in the car, or people taking public transit. It's not a universal site that gets used by people in all situations, like Yelp or Facebook.
So with that in mind, Waze advertising is a fairly niche approach that will only work for some brands. But what are those brands, and is it worth the cost for them?
Where Waze Works Well
The brands that will benefit the most from advertising on Waze are those that are local, easily accessible by car, and likely to get visitors to shop on a whim. Think food and coffee (especially drive-throughs), as well as hotels. Car-specific businesses, like gas stations and auto repair shops, also do well with Waze.
One case study from Search Engine Land looked at a Kia dealer that saw leads grow by 57 percent after advertising on Waze.
Waze ads work if they can capture the attention of a driver (or someone who's about to drive somewhere) and offer them something they need or want that's conveniently on their way.
How Waze Ads Work
There are actually three tiers of ads you can choose on Waze.
First, you have your Branded Pins, which pop up on the map to show a particular nearby business. A driver can tap on one of those pins and decide to visit the location if they like what they see.
Next, there's the Promoted Search option. These ads work just like the promoted ads in Google Search: they appear at the top of the page, and are marked as ads.
Finally, there's the banner ad option, called Zero-Speed Takeover. When the driver stops their car, the banner ad will pop up over half the phone's screen, and will disappear again if the car starts to move. These show a nearby business with an event or promotion the driver might be interested in. Anecdotal evidence suggests that these are the most effective.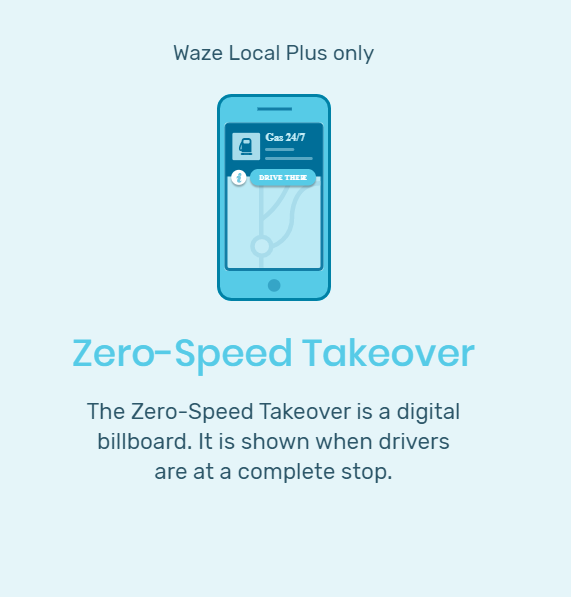 Are Waze Ads Worth It?
One drawback of the Waze model is that you have to pay per impression for some of the ads - not per click or other desired action. You could end up paying just for impressions, and never get the actions you want.
And since people are often driving when your ad comes up, those impressions are even more limited than most impressions. Drivers shouldn't be giving an ad their full attention when they're behind the wheel in the first place. However, with options like the Zero-Speed Takeover, you get more of their time.
One benefit of Waze is that in addition to being local, the ads probably aren't saturated with competition just yet, since the advertising option is so new. But that's not enough to make advertising with Waze worth it for an ecommerce store.
If you have a location-specific audience that might not realize your business is close, or if your business offers something drivers are willing to impulsively stop for, it might be worth giving Waze ads a try. But as an ecommerce store, I'm guessing that neither location nor driving plays a role in how your customers shop. Unless you're going to open a brick-and-mortar location to accompany the online store, you're better off without Waze.