Answers

Apr 19, 2019 - 09:51 AM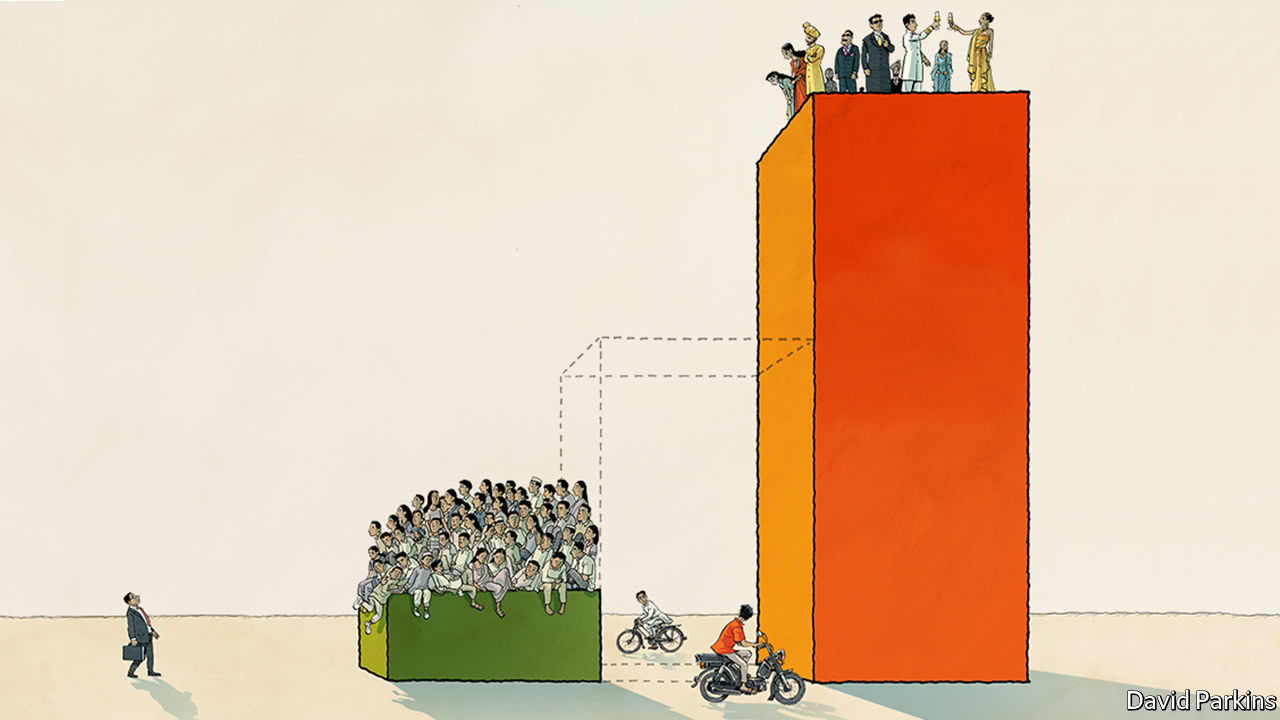 Image credit: economist.com (India's 'missing middle')
India is a tough market. In spite of the "India is rising" narrative and comparisons to the "China miracle" that lifted 400 million people out of poverty, there isn't really a true middle class that can afford to buy consumer products en masse.
From our own experience, they are really good at clicking on stuff and sharing via social media but almost never buy.
The Economist did a good story on this with the nice graphic above showing the "missing middle". An excerpt from the piece:
https://www.economist.com/leaders/2018/01/13/india-has-a-hole-where-its-middle-
class-should-be
The Indian middle class conjured up by the marketers and consultants scarcely exists. Firms peddling anything much beyond soap, matches and phone-credit are targeting a minuscule slice of the population (see article).
The top 1% of Indian adults, a rich enclave of 8m inhabitants making at least $20,000 a year, equates to roughly Hong Kong in terms of population and average income.
The next 9% is akin to central Europe, in the middle of the global wealth pack. The next 40% of India's population neatly mirrors its combined South Asian poor neighbours, Bangladesh and Pakistan.
The remaining half-billion or so are on a par with the most destitute bits of Africa. To be sure, global companies take the markets of central Europe seriously. Plenty of fortunes have been made there. But they are no China.
They also add that:
The workforce is woefully unproductive—no surprise given the abysmal state of India's education system, which churns out millions of adults equipped only for menial work.
Its graduates go on to toil in small or micro-enterprises, operating informally; these "employ" 93% of all Indians.
The great swell of middle-class jobs that China created as it became the workshop to the world is not to be found in India, because turning small businesses into productive large ones is made nigh-on impossible by bureaucracy.
The fact that barely a quarter of women work—a share that has seen a precipitous decline in the past decade—only makes matters worse
So, it is not hard to see why no one is buying. Chances are, there is nothing wrong with your site, especially if people from the US or richer countries are buying.
That said I know a couple of people who have had success selling to the Indian market. A few lessons learned from them:
Work with couriers who can offer to take Cash on Delivery. This is huge for the India market. If you don't have this as an option, you will struggle mightily. 20% of our site visitors are from India and when we polled them this was the number one thing they said makes a difference.
Offer PayTM as a payment option. Again, this is huge in India but unknown in other markets like the US.
Target iPhones if you are running paid ads. These people are likely to have disposable income
Sell educational type products. Indians, especially techies take their education seriously and will spend on anything that can give them an edge in the job market.
Try selling on Amazon. Amazon, SnapDeal and Flipkart (acquired by Walmart) have had success selling daily staples but are not profitable. You could piggy back on Amazon's efforts and trust because they've built systems to deliver to rural folks like Mr. Bhuyan in the piece below by the WSJ on how Amazon has adapted their playbook for India:
https://www.wsj.com/articles/amazon-to-win-in-booming-rural-india-reinvents-its
elf-11546196176
The Seattle giant has modified its app to work with inexpensive smartphones and patchy cellular networks. It has added hundreds of thousands of Indian language descriptions of products and videos for those who can't read, and it has opened physical Amazon stores to walk people through the process of ordering online. It brought on tens of thousands of local distributors to deliver packages, often by bicycle down dirt roads, where it will accept cash or digital payment on delivery.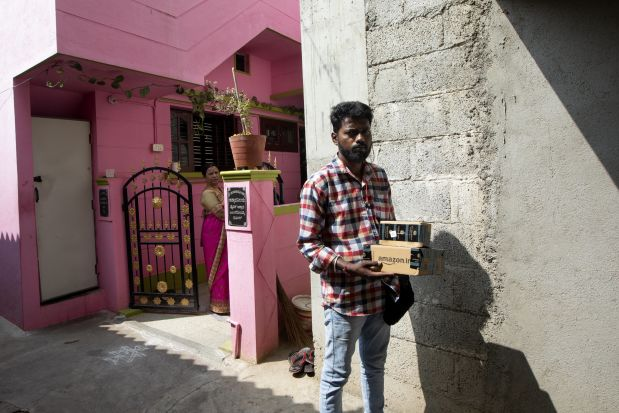 "Before I didn't even know where to buy these things, and now they arrive on my doorstep," he (Mr. Bhuyan) said.
Amulya Bhuyan, 37 years old, lives in Dhowachala, in the northeastern state of Assam, and has few ways to buy new things. It takes hours to get to the nearest small town from the village of 1,000 people. Mr. Bhuyan, a teacher, made his first purchase on Amazon in 2016. After a recent delivery of a pair of jeans, he showed off other acquisitions: the shoes, socks, pants and shirt he was wearing; in his house, the curtains, glasses, flowery decals decorating the wall, a peacock clock and a painting of seven white horses running in the moonlight.
Lastly, Inspirock.com has had success selling vacations to Indian's. Not sure what their secret is but I know they've cracked that market: