Answers

May 05, 2019 - 05:08 PM
Here are a few: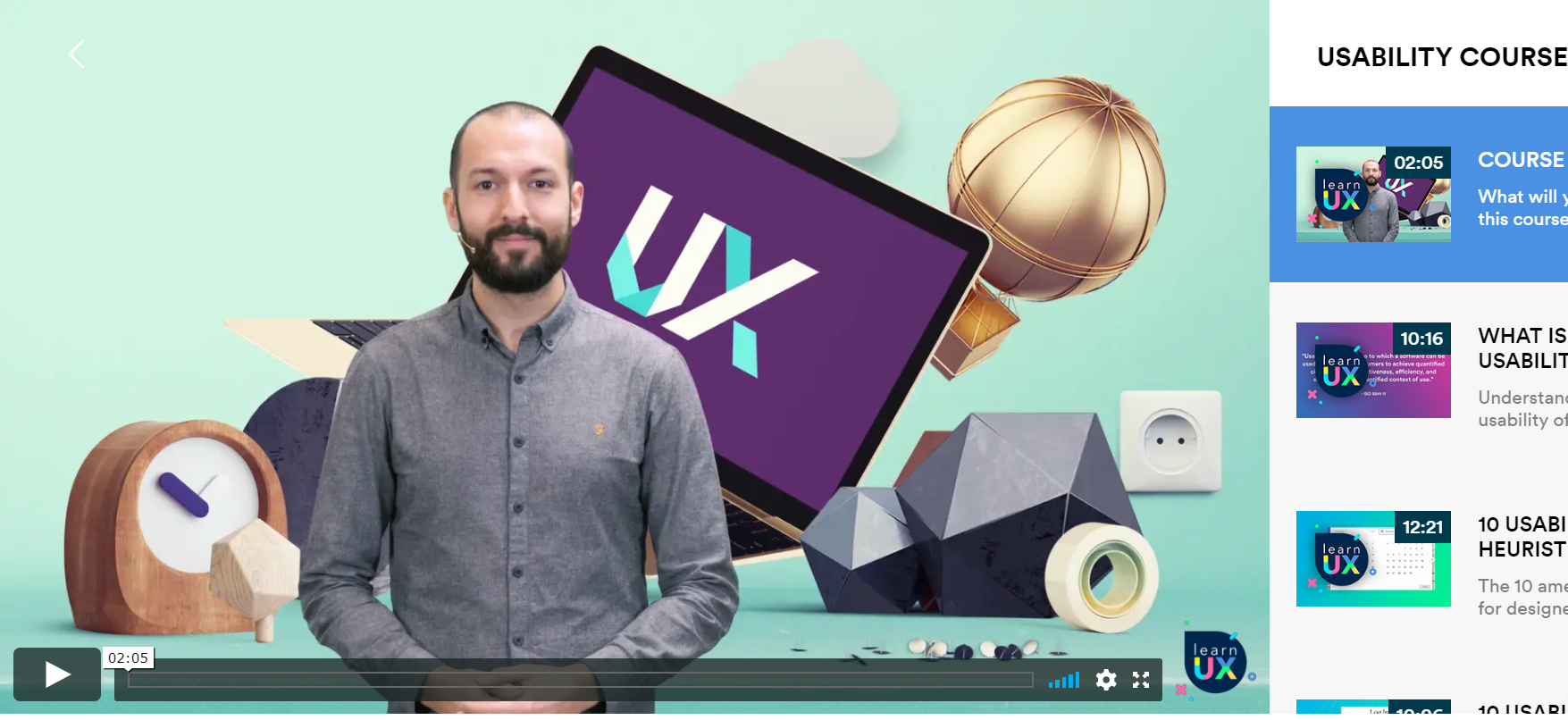 Learnux.io Usability
https://learnux.io/course/usability
Learnux.io offers many different short courses, but their Usability course is a great way to start if your in-house team has no UX background at all. In this three-and-a-half-hour course, you'll get introduced to usability as a concept, and the psychology behind UX design. From there, your team could move on to one of Learnux.io's many other courses to build more specific skillsets.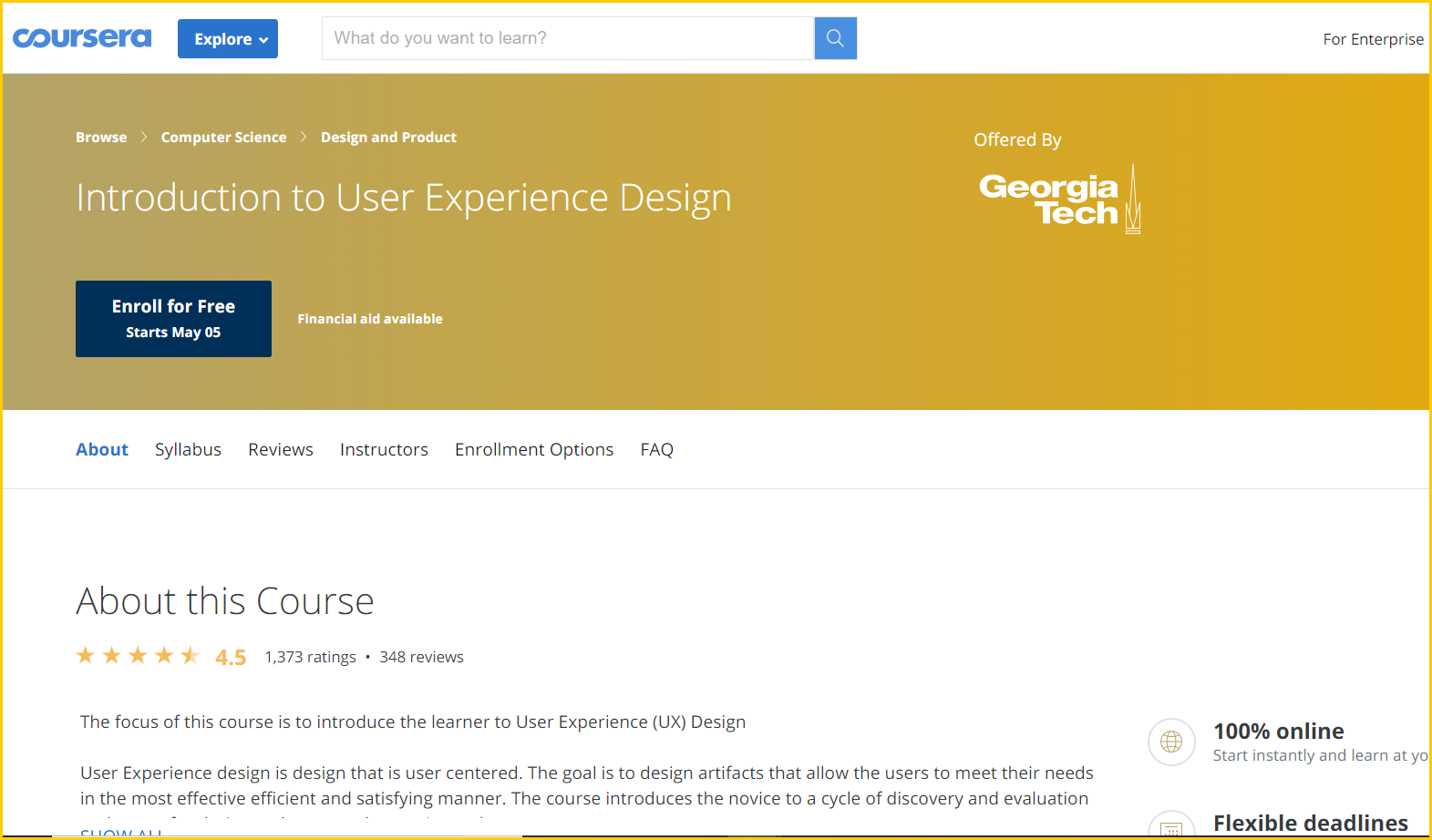 Coursera Introduction to User Experience Design
https://www.coursera.org/learn/user-e...
This course gives the ultimate UX introduction in seven hours. And, unlike the others on this list, it's free. It's a great way for complete beginners to learn the basics of UX theory, but might seem redundant to someone who already has UX experience.
It is really well reviewed with more than 1300 reviews and a 4.5 average. It is actually produced by Georgia Tech.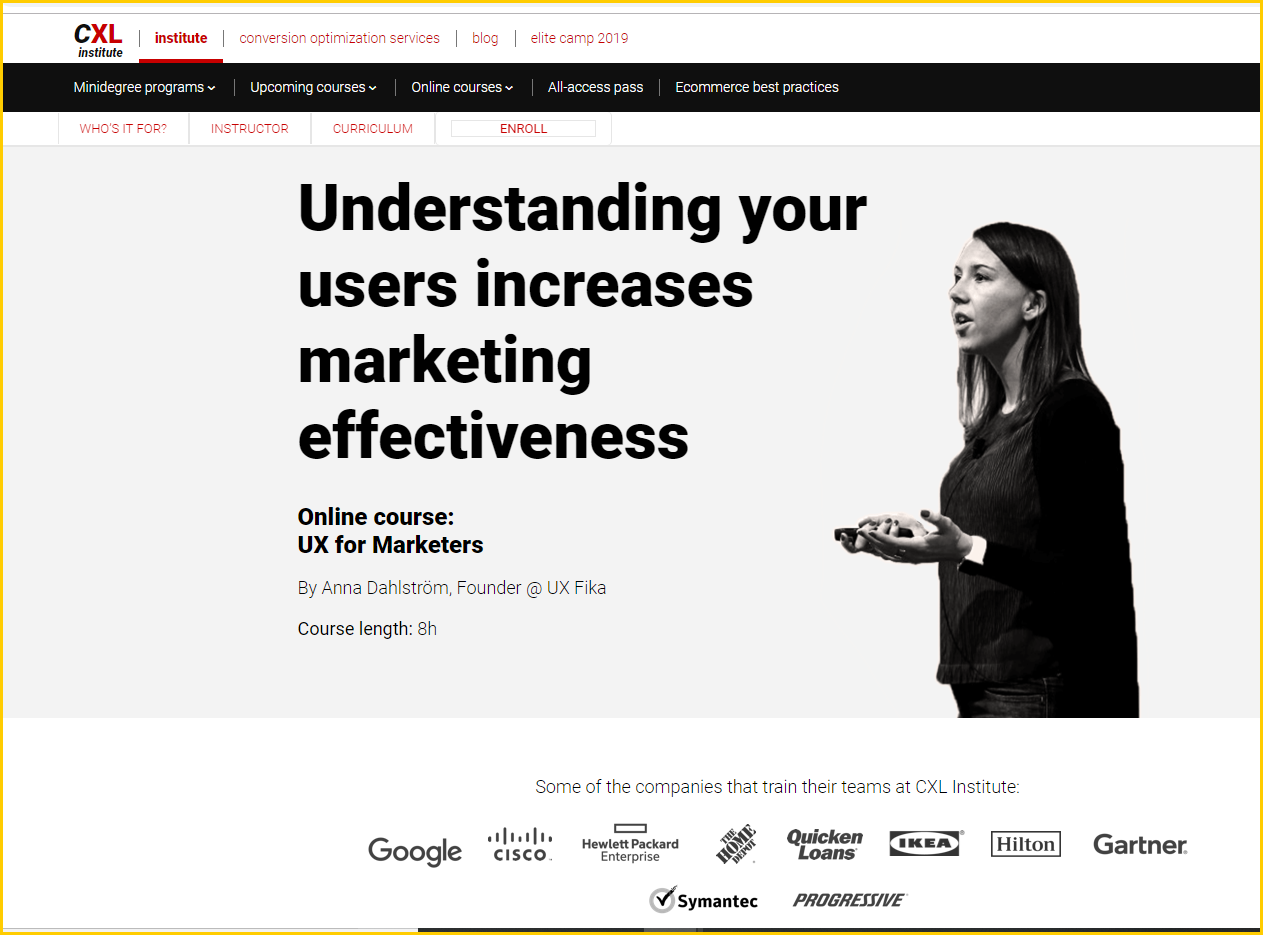 CXL Institute UX Basics for Marketers
https://conversionxl.com/institute/on...
This course is eight hours long, broken up into easy one-hour lessons that you can take at your own speed. You'll get an introduction to basic UX theory and trends, plus a guide to the steps of UX design. If you like the Basics course, you can try one of CXL's other related courses next, like Data-driven UX.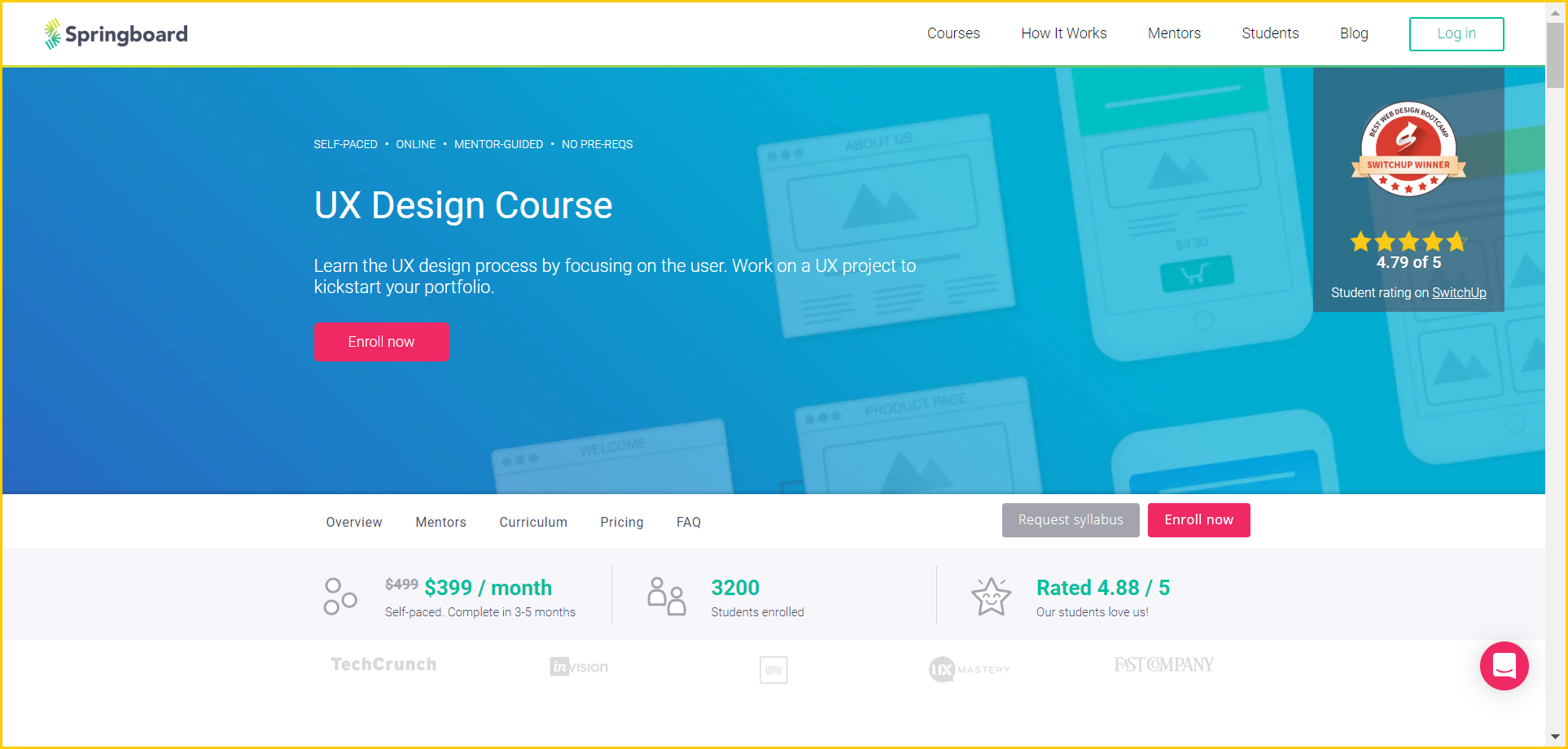 Springboard UX Design Course
https://www.springboard.com/workshops...
For a more in-depth look at UX, this course might be a good choice. It's intended to help people dive into UX as a career. Over three to five self-paced months, you'll work on a UX design project from start to finish. (Although you mention wanting a course that takes no more than a few weeks, there's not much middle ground: most in-depth UX courses take several months.)
To make sure you're on the right track, you'll speak with a mentor once a week, making this as close as you can get to an in-person training without actually being in person.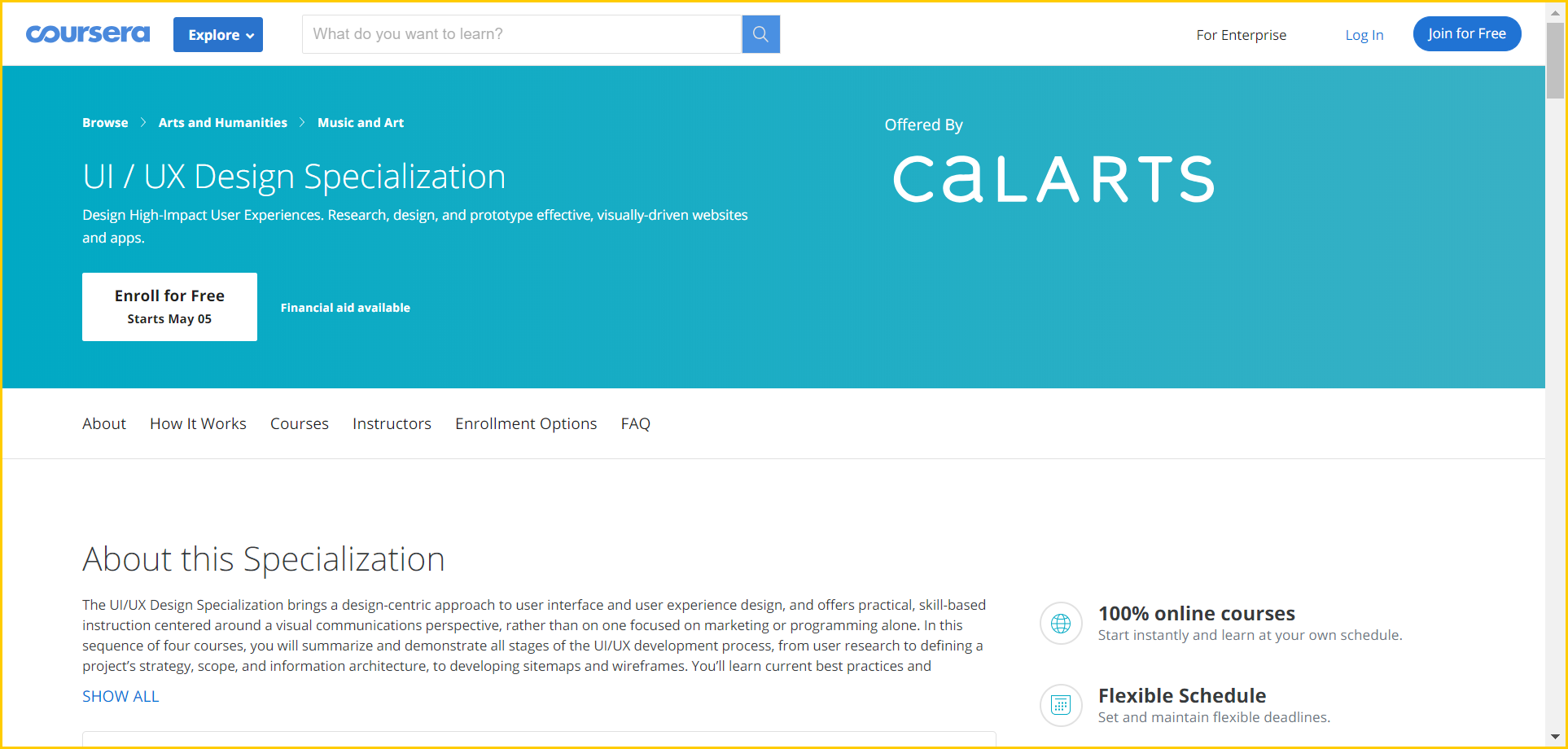 Coursera UX/UI Design Specialization
https://www.coursera.org/specializati...
This series of four courses offers an alternative longer option, with each course taking about a month. It's meant to provide deeper knowledge in the UX field, so it's best to take a shorter introductory course before getting into this one.
This series will walk you through the design process, step by step. Although you won't get to work with a mentor like in the Springboard course, you'll still get the value of hands-on experience, with a prototype completed by the end of the fourth course.