Answers

Jun 07, 2019 - 07:50 AM
What are The Alternatives to Stamps.com for shipping?
ShipperHQ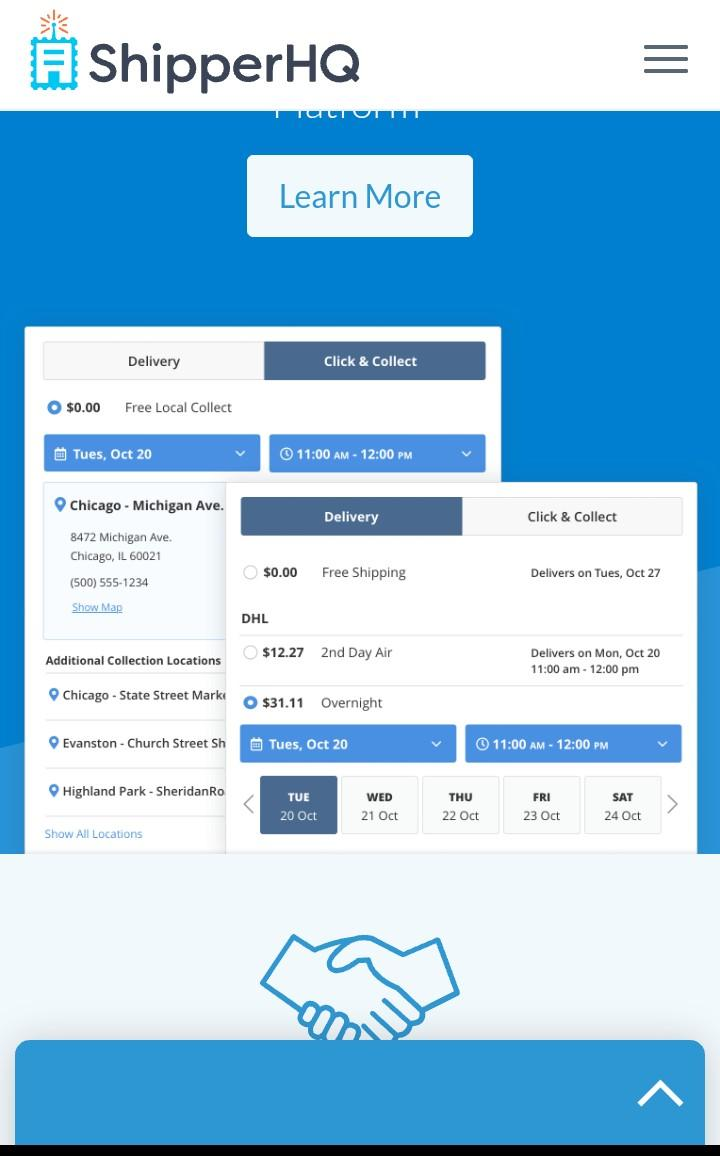 Over the years, ShipperHQ has continued to grow in popularity, mainly for the level of control it gives to e-commerce merchants over the shipping options that can be shown to their customers.
A significant score of this platform is in its ability to offer support across different e-commerce platforms. Today, it has been integrated with platforms like Bigcommerce, Magento, Magento 2, Shopify, Zoey, and WooCommerce, making it a great choice anytime.
ShipperHQ also offers an API that allows you to easily integrate it directly to whatever platform you might be using.
Features
Its support for most major carriers in the US is one of the reasons why most e-commerce merchants prefer it. However, there are other reasons why it is a standout, including:
Easy Integration

Robust platform that grows with business

Ability to manage shipping rates from different stores, carriers, and origins

Support for custom rate carriers

Time in transit support

Address validation

Support for drop shipping, freight carriers, dimensional shipping, and backup carriers.
Pros
Real-time Carrier Integration: Today, ShipperHQ has grown so well that it now supports over 30 carriers, with an API that still allows developers the ability to integrate more carriers into their shipping solutions.
ShipperHQ is not even slowing down, seeing that the company continues to add new carriers on a regular basis. So, there's a good chance you will see the listing of your carrier here.
Offline Shipping: With ShipperHQ, you can set rates up to be based on popular criteria like weight, destination, price, product type, quantity, and much more.
Intelligent manipulation of rates

Multi-origin support

Shipping analytics
Pitney Bowes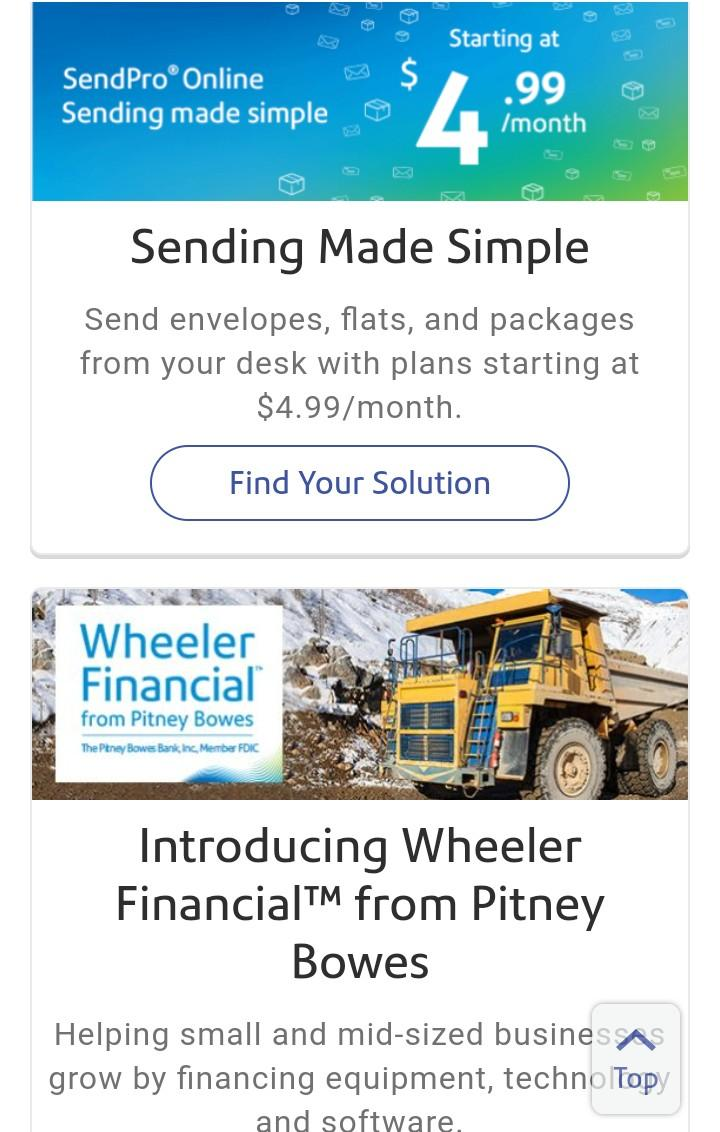 Pitney Bowes is probably the most popular online shipping platform for small e-commerce businesses. Its popularity among small businesses is mainly because of an ability to easily blend an offering of postage meters, shipping software, and provision of hardware solutions, all to help easy shipment of items through different shipping agencies.
Pitney Bowes offers several different options to online merchants for shipping packages, and some of the most popular among them include:
Quick and Efficient Mail Processing: Direct monitoring of small and large scale shipping businesses at once means that eCommerce platforms are able to easily and more efficiently process mails, using postage meters, streamlined software, and folding machine.
Support for Multiple Carriers: Big e-commerce businesses also favor Pitney Bowes for its efforts in helping them work with multiple carriers.
Tracking is generally optimized so that it functions well with UPS, FedEx, USPS, and most other popular courier services. It also has a unique feature that allows businesses the ability to send updates to customers about the delivery progress of their packages.
ShippingEasy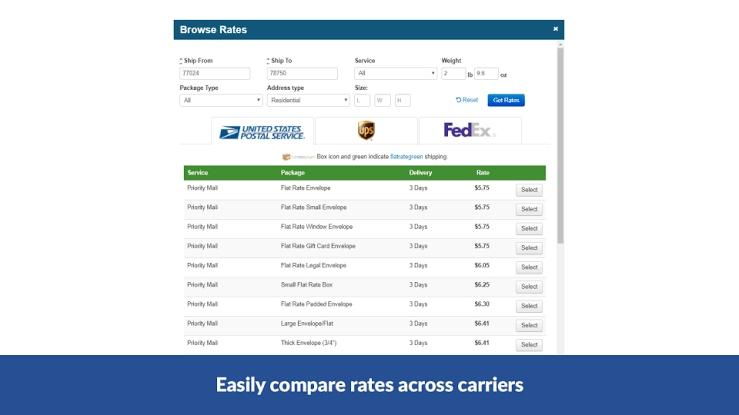 ShippingEasy makes use of cloud-based technology to provide a very simple online shipping app for online sellers to ship items, as well as monitor shipments easily. The popularity of this solution is mostly because of the cheapness of its postage rates, although its ability to plug in existing UPS/FedEx accounts is another reason why online stores use it too.
Overall, ShippingEasy brings a reasonable degree of ease and affordability to online sellers as they push their goods.
The shipping solution also provides real-time tracking information, so that updates are available to every party involved in real time without any manual intervention. This information gets to both the user and the customers, giving everybody absolute peace of mind.
The availability of instant communication between the seller and the buyer also helps to improve customer service experience throughout the process of trade.
Pros
Save Money on Each Shipment: ShippingEasy helps users to save money on their shipments mainly by providing commercial plus pricing for all paid packages.
Save Time on the Fulfillment of Orders: ShippingEasy helps users to accelerate the time that's usually taken to move shipments by managing, syncing, processing, and printing of shipping labels to cover all orders made across different online stores.
Automatic order status updates

Automatic transfer of tracking number to customers as soon as they are created.
Features
Product catalog support

Return management

Multi-user support

Inventory management

Shipping labels

Tracking status updates
ShipStation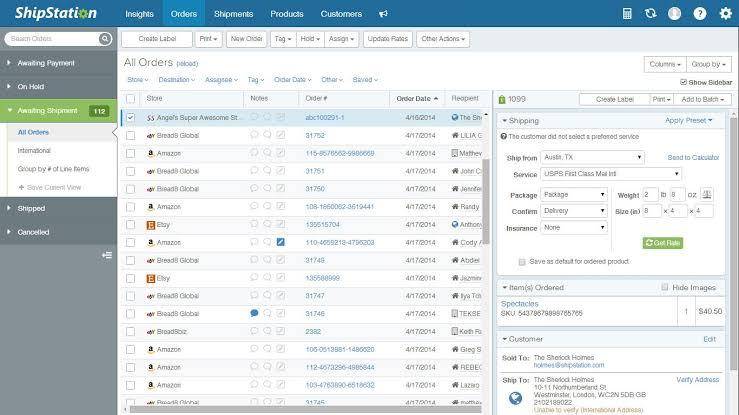 A good majority of small and medium-sized businesses still struggle daily to keep up with increasing fulfillment demands that are attached to growth. This is a major reason behind the start of ShipStation, a third party solution that seeks to help streamline the shipping process to meet with modern demands.
ShipStation is a top-level shipping software that's designed to help e-commerce store manage orders efficiently. The shipping solution is designed to be able to integrate with some of the most popular e-commerce platforms like WooCommerce, Shopify, 3dcart, and many others.
You'll also find marketplace integrations like eBay, Amazon, Walmart, Jet.com, among others.
Features
Automation: This feature of ShipStation allows users to customize the process of order fulfillment, saving time, and money throughout the process. It uses automation rules which can be applied to a set of orders at once.
Other important features include:
With the future of Stamps.com looking like it's headed for jeopardy, it is the right time for e-commerce platforms to begin their search for efficient replacements.
We've outlined a few shipping solutions that are presently doing very well and worth the trial. This review extensively covers their features and benefits to let you know everything you should about each before opting for them.