Answers

May 25, 2019 - 09:59 AM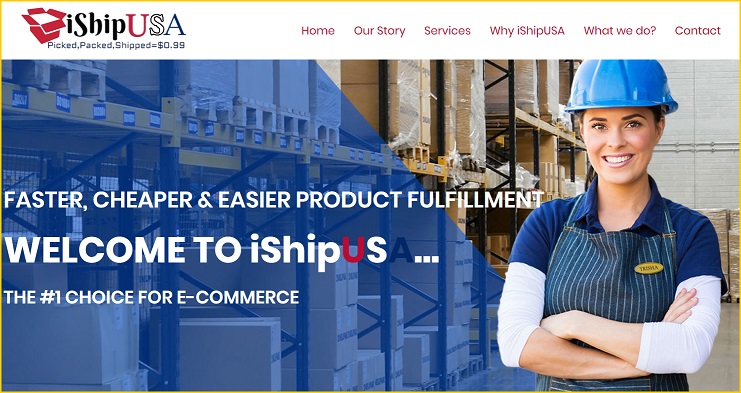 Pros
The main appeal of iShipUSA appears to be the low price. The flat rate for each item is $.99, which covers picking, packing, and shipping. With no added fees or upcharges, this keeps costs very reasonable.
This service also partners with major ecommerce sites including Amazon, Shopify, and WooCommerce, and promises integration with any other platform you choose, too.
Interestingly, at least one founder has a background in digital marketing and has worked with ecommerce companies extensively. The founders claim to have started iShipUSA to solve a problem these ecommerce clients routinely encountered: high prices for U.S.-based fulfillment.
In some ways, working with a platform that boasts this background is a plus. However, it all comes down to how well iShipUSA can do fulfillment, regardless of the founders' backgrounds.
Cons
One potential drawback is that all of iShipUSA's warehouses are located in California. Although the platform promises fulfillment within one business day, for some companies, using warehouses in a different area (or spread across multiple areas) might make more sense.
Beyond that, it's difficult to see what other drawbacks you might encounter, since iShipUSA has no reviews from users yet. It may take some time for issues with the service to arise and get resolved, since this appears to be a new fulfillment option. However, if you're not sold on this option, try one of the alternatives below.
ShipBob
ShipBob has a number of warehouses across the U.S., which means shipping to almost any U.S. address in just one to three days. You can also do international shipping with ShipBob, although it's not the top choice for international shipping.
The pricing is a bit complex, though, and almost certainly higher than iShipUSA's. You'll pay a flat fee for receiving and storage, but separate fees for packing and shipping. Get a quote from the ShipBob website.
FedEx Fulfillment
FedEx fulfillment is an especially good choice if you need international shipping, but also works well within the U.S. With a minimum of just 100 orders a week, it's a good fit for stores of almost any size.
Like ShipBob, however, the pricing is a bit more complicated than iShipUSA's. For example, inventory is billed per cubic foot, while picking/packing is $1.80 per order plus $.40 per unit in the order.
Other Options: FulfillmentCompanies.net
Sometimes, your needs don't quite match one of the popular options available, like ShipBob and FedEx. Luckily, there are lots of lesser-known fulfillment companies, and you can easily look them up on FulfillmentCompanies.net - the site offers hundreds of choices.
This site allows you to narrow down your choices based on price or other specific needs. For example, you can find a fulfillment service that specializes in the kind of product you sell, or one that works with a specific kind of site. You can also search according to location, so you'll find a service that's located where you need it to be.
---

Oct 22, 2019 - 06:49 AM
Do not even think about it! I am telling this officially! I was a client of Peter and IShipUsa and this shitty company ruined my first 3 order just because they are scam. They have online platform to recieve orders to ship that NEVER works properly, moreover there is absolutely no communication with managers (you have no possibilty to call them, even when you call in workin hours autoreply offers you to call in working hours, lol). they were shipping 3 of my order more then a week and failed ))))) total scam. Don't waste time, money and nerves. If you have question contact me.
Reply
---

Oct 24, 2019 - 07:27 PM
The website says that there are no minimums. Just to be sure I emailed them and got a reply back from the cofounder Peter he confirmed over several emails that they were no minimums. I then began the process for shipping the items to there. All of a sudden a few days later they emailed me and said that they had changed their policies and now all of a sudden there was a 100 minimum monthly package requirement. I tried to email Peter again yet now there was no response. When you called her phone number no one answers. This is a very unprofessional company. Be very careful if you do business with them because they may completely change their policies at any time.
---

Sep 17, 2020 - 04:16 PM
iShipUSA is worth your while if you are looking for a low cost solution. Some people may not like the following but it is NOT for you if you're shipping large products like furniture or otherwise. iShipUSA does not accept clients with larger products like these.
However, if you're shipping small to medium sized items then its pretty straight forward and a major cost saver at .99 per pacakge. This is a very competitive space and its no wonder that companies have specialized.
The specialization at iShipUSA is for small to medium sized products with warehousing and fast shipping within North America. If you're looking for larger products or need warehousing outside of North America or focus your shipments primarily outside of USA / Canada, then ShipBob or one of the other major players is a better bet. If in North America with small to medium sized pricing, then nobody comes close to matching the prices of iShipUSA. So it just depends on your needs.