Answers

Jun 19, 2019 - 06:30 PM
This is a complex question than it appears, mainly for the fact that there's no simple answer. This is similar to peeling an onion or the nesting doll analogy. Meaning that the more you dive into each component on either side of the ledger, the more details you have to examine to make sure you are making the right decision. The question is whether to start an ecommerce business from scratch or to buy an existing ecommerce business/online store.
There are definitely benefits and drawbacks to each option. Let me address the question by addressing the option of starting an ecommerce business from scratch first, broadly speaking, then we can look at acquiring an ecommerce business/online store.
Starting a New Ecommerce Business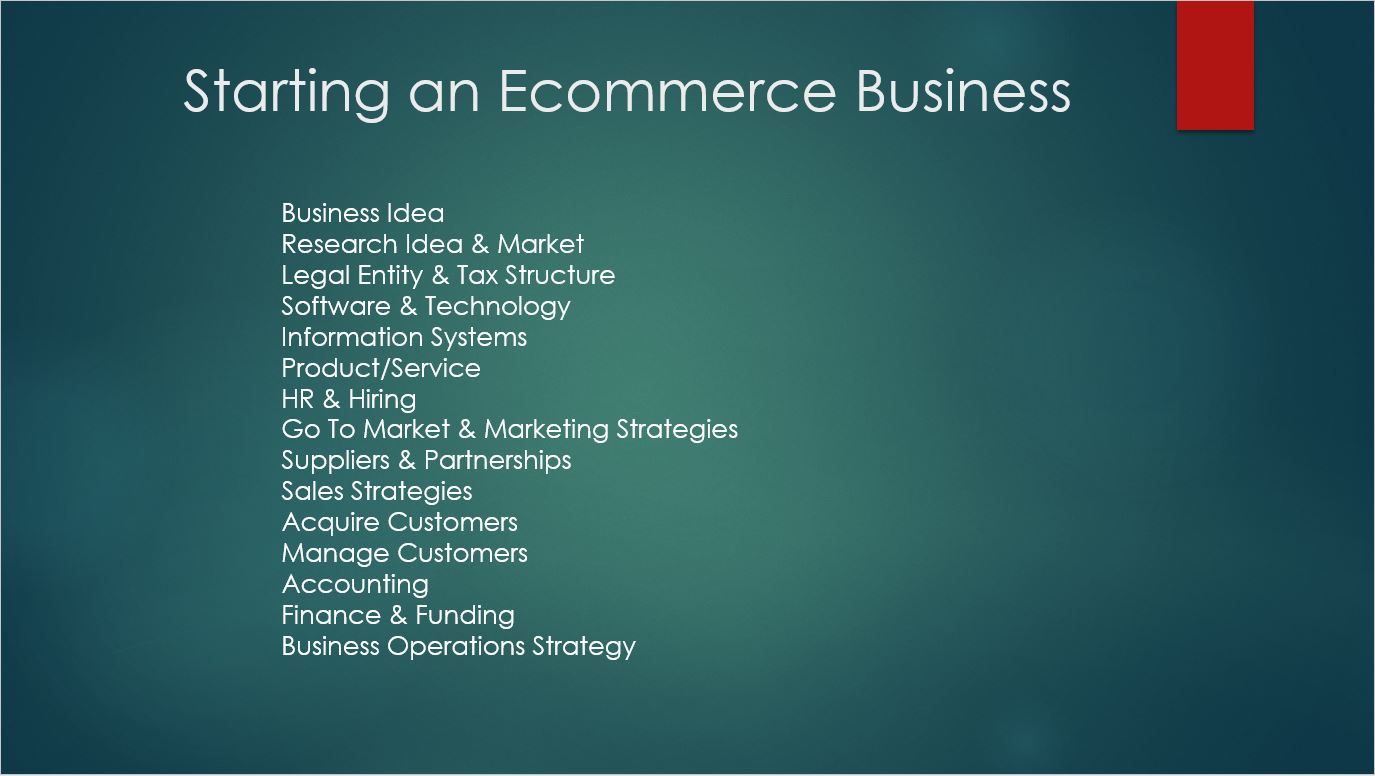 Fig 1: Factors to consider when starting an ecommerce store
Benefits
At a very high level, starting an ecommerce business from scratch offers the following benefits-
Business Idea: You get to start with your idea and hopefully, an idea that you are absolutely passionate about.
Hiring/Team: Build your own team, preferably, people you pick and get along with
Funding: Either fund the software/ecommerce/business development by yourself and retain all equity or you can bring on investors and share equity
Technology: You get to decide which technology platform to build on. Do you prefer open source systems or proprietary built software to power your ecommerce business?
Information Systems: You get to choose the respective information systems to support your ecommerce business. Everything from communications, accounting, marketing to HR, collaboration, etc.
Time: Most of all, you get to take your time to build the kind of business you want.
Operations: You get to craft your own business operations- ie, combine all the pieces together in a way that meets your business rules & regulations in order to yield the returns you and your partnerships are expecting.
Drawbacks
Here's where the real work starts. It takes a lot of time, a lot of effort and resources to stabilize a new business. You'll need to build the product/service, find new customers and convince customers to go with you. You need to generate revenue to support the business. You need to build a leadership/management team, hire employees, enter into contracts and agreements with partners, suppliers, service providers, etc, etc.
Success Isn't Certain: It not also a guarantee that a business idea will be successful.
It'll Cost Money: You have to be willing to invest perhaps a significant amount of capital over an extended amount of time to make the new business viable.
It'll Take Time: You have to dedicate a lot of your time and your team's time to execute on your business strategy to get it to viability.
Team: Hiring a team is expensive. You are competing every other technology (startup and established) companies out there. You'll have to convince talented developers to join your startup
Unknown Unknowns: The scope of unknown/unknowns could be deep and wide, and may require a lot of experts to uncover all the details needed in order to be successful in your strategy execution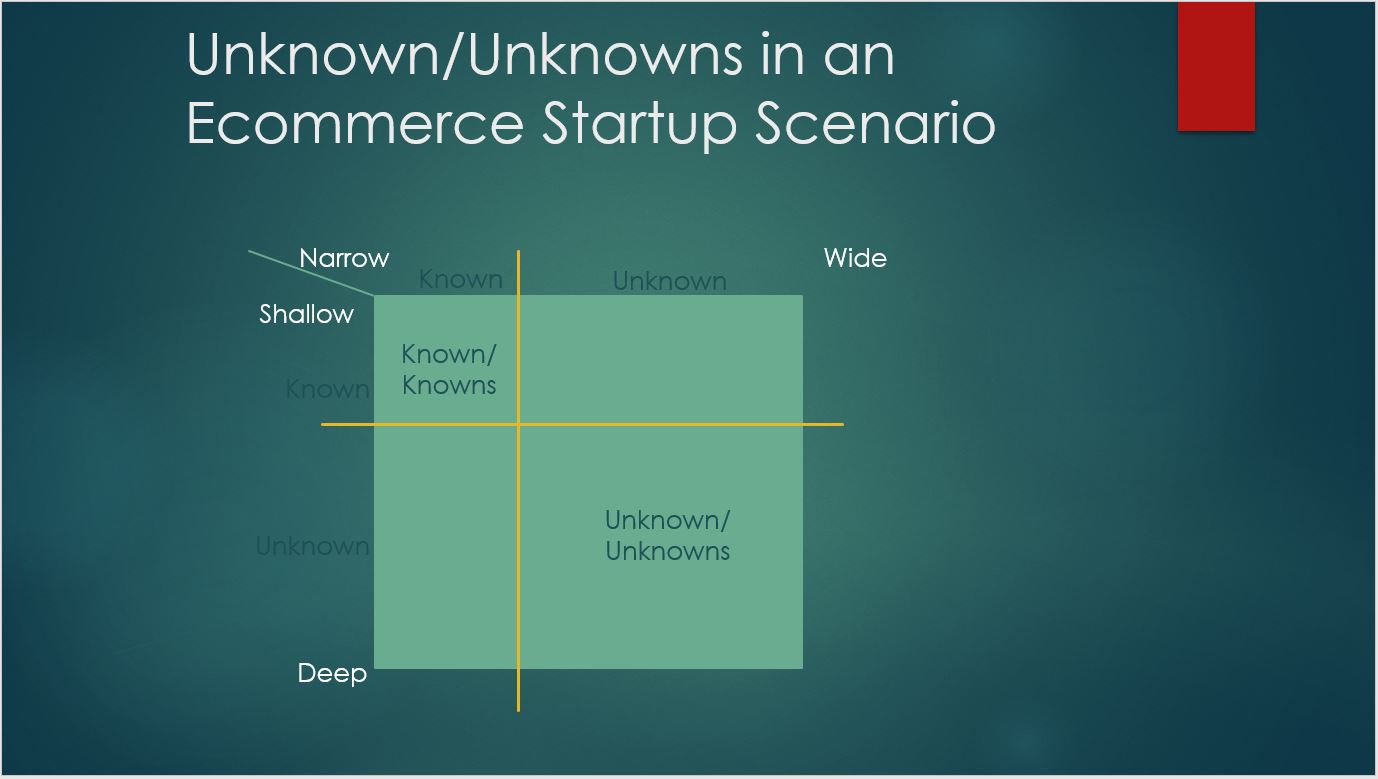 Fig 2: The scope of the unknown/unknowns is greater in a startup scenario
Not to mention all the other aspects including- administrative, operations, shipping, payments, returns, customer service & technical support
~~~~~~~~~~~~~~~~~~~~~~~~~~~~~~~~~~~~~~~~~~~~~~~~~~~~~~~~~~~~~~~~~~~~~~~~~~~~~
Buying an Ecommerce Business
On the other hand, buying an existing ecommerce business can save you a lot of time, expenses and the startup headache, but it also brings its own set of benefits and drawbacks
Fig 3: What to consider when buying an existing ecommerce store
Benefits
Chances are that when you are looking to buy an existing ecommerce business, the scope of Unknown/unknowns are smaller since much of the operations have already been figured out.
The existing business has already figured out the idea and the market. They've figured a go-to-market strategy. They probably have most of the information systems in place as well as business operations, partnerships, and so forth. Unless you are looking to implement significant operational changes after the acquisition, the scope of unknown/unknowns should be narrow and will quickly jump then
Drawbacks
While the scope of unknown/unknowns is narrower and smaller when buying an existing ecommerce business, the drawback is that you will need to dive deeper (do your due diligence) into the business operations to make sure all i(s) are dotted and all t(s) crossed. You want to prevent any future surprises if you should choose to acquire the business-
Business Registration and License: Make sure the business is properly license in the right jurisdiction
Taxes: Make sure all taxes have been paid in all relevant jurisdictions
Partnerships: Make sure all partnership interests and equity stakes are properly documented and accounted for.
Suppliers: Understand who the suppliers are and what agreements have been struck with each.
Accounting & Finances: Understand expenses, liabilities, revenues, funding sources, etc
Marketing: Understand where your customers are coming from
Customers: Know how they manage to keep customers happy and coming back so you can decide whether to continue that or make some changes.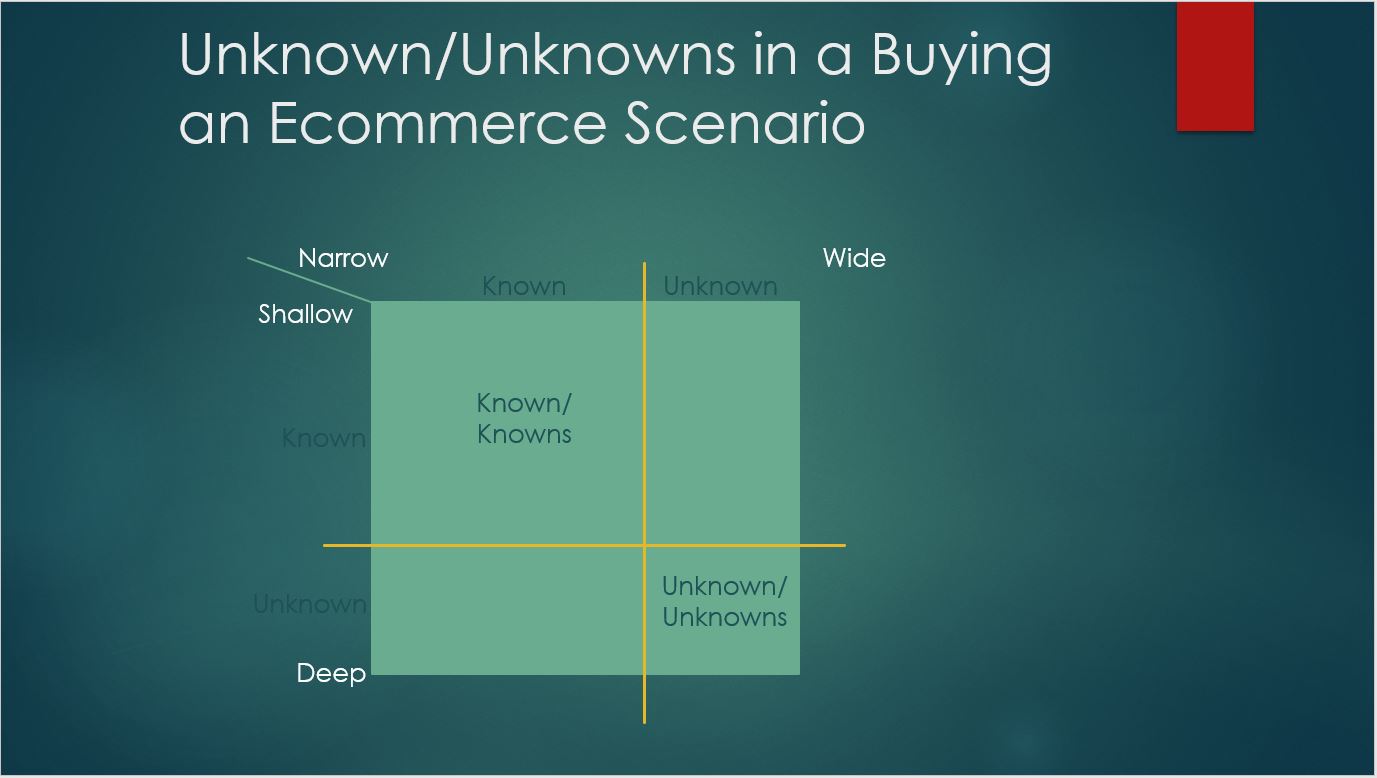 Fig 4: The unkown/unknowns are smaller when doing your due diligence to buy an existing ecommerce store
~~~~~~~~~~~~~~~~~~~~~~~~~~~~~~~~~~~~~~~~~~~~~~~~~~~~~~~~~~~~~~~~~~~~~~~~~~~~~~
Second part of the question was portals for buying online businesses. I should add that I have not used any of these but an attorney friend who specializes in tax and business acquisitions suggested the following portals he uses for his research when a client approaches for online small business acquisition.
Exchange Marketplace (by Shopify)
Pros of Exchange Marketplace
Good range of stores: you get everything from starter businesses to established dropshipping empires.
Reliable sales data: it's calculated by Shopify themselves, so you know it's legit. A huge advantage to all the other marketplaces! But keep in mind that the same isn't necessarily true for the store's expenses, which are much harder to verify.
Secure payments and migration: Shopify manages both for you, so you can buy and sell with confidence
Cons of Exchange Marketplace
Only for Shopify stores: you won't find a cool blog or non-Shopify online store. If for whatever reason, your favorite ecommerce platform is not Shopify, you'll have to migrate the store.
Seller fees not visible: you will only find out what it costs once you put up your store for sale.
~~~~~~~~~~~~~~~~~~~~~~~~~~~~~~~~~~~~~~~~
eBay Websites & Businesses for Sale
Pros of Ebay
Large marketplace: Around 10K websites for sale at the time of writing, and around 170M users worldwide.
Auction format: A good way to grab a bargain or see the price of your website rise in a bidding war.
Cons of Ebay
Poor data vetting: Anything goes on Ebay, so be careful what you put money down for.
Can't trust user reviews: There's a whole market for fake Ebay seller reviews, so these stars don't really mean much in the end.
>Let me know if you have additional questions