Answers

Jun 26, 2019 - 11:12 AM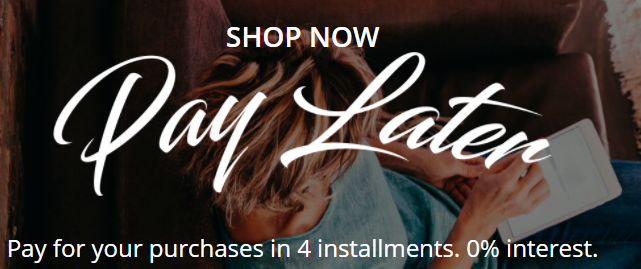 Why Give Customers a "Pay Later" Option?
Klarna is just one choice in the growing ecommerce "shop now, pay later" trend. But does it really make a difference for customers to have this option? After all, credit cards also allow online shoppers to "pay later."
This "pay later" trend is kind of like the "layaway" tradition in brick-and-mortar stores. Like layaway, it's really not aimed at the kind of consumer who has the financial flexibility of a credit card.
Instead, it offers a credit-like alternative to those shoppers who don't qualify for a credit card, or who have maxed-out card balances. Needless to say, it doesn't foster responsible spending habits. But a brand's responsibility has never been to make sure people spend wisely (arguably, it's the opposite).
And unlike layaway, "shop now, pay later" options allow people to get their purchases right away, before paying them off in installments. This has clear appeal for today's impatient online consumers, who want their purchases in their hands as soon as possible.
"Pay later" options also don't always involve interest payments, so even credit card holders may choose them over making a purchase on a card. (And if there is interest, the rates tend to be far lower than those of credit cards.) Most of these options split the total cost of the purchase into four payments, which is manageable for customers without dragging out the payments over an absurd period of time.
All of this adds up to the fact that if consumers see a "pay later" option on your site, they might be more likely to buy from you than from a competitor. You're giving people who don't have the money up front the option to still become customers, which has clear potential for increasing sales. And you're also giving credit card holders an attractive alternative that doesn't involve high interest rates.
These "pay later" options also tend to speed up the checkout process. Long checkouts are a significant reason consumers abandon shopping carts, so merchants are wise to do what they can to speed things up.
As one more appealing bonus, your "pay later" solution assumes the risk for missed payments. They make sure you, the merchant, get the full amount of the purchase right away, while they collect the eventual payments from the shopper. This means that there's really no reason not to include this option on your site.
Does "Pay Later" Really Increase Sales?
The logic of these options is clear - but let's see if the numbers also support their ability to drive sales.
First, consider this surprising statistic: as of 2016, just one-third of millennial shoppers owned a credit card. This means that if your clientele is mostly younger, they'll particularly be looking for "pay later" alternatives. And, unsurprisingly, millennials make up the majority of "pay later" consumers already.
But other consumers besides millennials are warm to the idea. A study by the RFi's Group's Global Digital Banking Council found that the vast majority of consumers are comfortable or very comfortable with trusting digital payment providers, which also suggests promise for "pay later" options.
Even more compelling is the fact that it took Australian "pay later" brand Afterpay just two years to acquire over two million Australian customers, whose Afterpay spending amounted to more than $900 million Australian dollars.
So, as the numbers show, consumers are already eager to use "pay later" services. A BigCommerce survey also found that 45 percent of online consumers said financing options influenced their buying decisions.
Almost a third of them stated that if it weren't for the "pay later" option, they'd have skipped a purchase. Similar surveys find the same thing: shoppers, especially young ones, report that "pay later" choices make them more likely to make a purchase.
However, it's hard to find brands that report the exact sales impact of using "pay later" options. While many brands have surely measured this impact, they haven't publicly published their findings. But it's safe to say that for brands that have a millennial or gen Z audience, a significant positive impact is likely.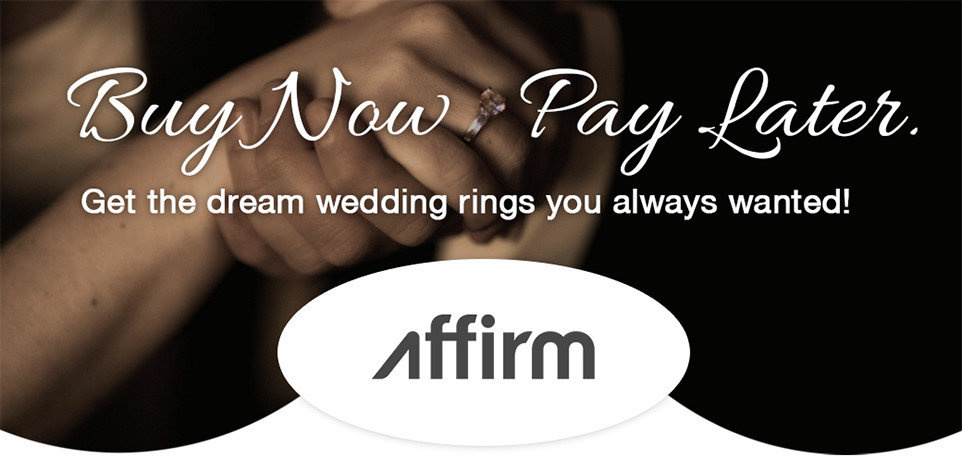 "Pay Later" Best Practices
This helpful post on Econsultancy reviews a few different sites that use "pay later" to see how they stack up. One crucial thing they found was that certain types of wording may be off-putting to consumers.
It's important to highlight your "pay later" option clearly (especially for mobile users), while keeping the information and checkout process short and sweet. Also, promoting "pay later" on the homepage and every product page will get consumers thinking about the option early, so they aren't making a last-minute decision at checkout.
Finally, avoid jargon-y descriptions like "interest-free credit" in favor of the simple "buy now, pay later" text that consumers have come to recognize.
Drawbacks of "Pay Later" Options
There are drawbacks to using "pay later," but the good news for you is this: they most affect consumers, not retailers.
For example, consumers who fail to make payments might end up with their information in the hands of debt collectors. But because "pay later" options rebrand debt in less-scary terms than credit card companies, many consumers may not be aware of the potential risks.
Consumer advocates have already openly criticized "pay later" companies for taking advantage of vulnerable consumers. At the same time, they also recognize that this is a better alternative than other predatory practices, like payday loans. Overall, all of the criticism is aimed at the "pay later" services, not the merchants who use them. And the financial risk lands on consumers, not merchants.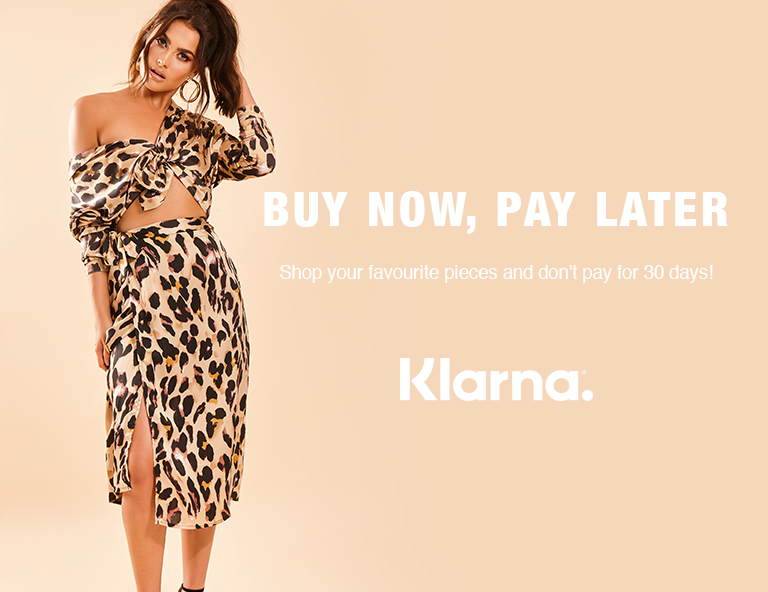 Klarna Reviews
With all of that in mind, the benefits of "pay later" for merchants far outweigh the drawbacks. Let's take a look at how Klarna stacks up against popular alternatives.
Klarna is actually a bank, but by focusing on "pay later" options, it competes with traditional banks and lenders.
For merchants, Klarna has a lot of appeal. The checkout process is super-simple, merchants get paid in full up front, and the transaction fees are reasonable. However, Klarna doesn't offer great customer support for merchants. And for consumers, the issues are even more significant.
Consumer reviews of Klarna report incomplete purchase issues, customer service issues, failure to process returns, and more. These negative reviews are significant, because they mean that a consumer who does a quick Google search of Klarna before using it might get scared away. And if they do use it and run into similar issues, they might give up on your site in favor of one with a better "pay later" option.
Other Options
With that in mind, I wouldn't recommend Klarna, even though it's been around for a long time and is fairly widely used. Here are some alternatives, with their pros and cons:
These services are all fairly comparable in terms of how easy they are to set up and use as a merchant, but some are much better-received by consumers than others. With that in mind, we recommend Sezzle, Afterpay, and Splitit above Klarna and the other competitors listed here.
Although consumers bear the real risks of these services, there's no reason to choose a service that makes consumers' lives more difficult than necessary. And with all of the other positives in mind, there's no reason not to include a well-reviewed "pay later" option on your site.
---

Dec 12, 2020 - 08:35 PM
The growth of all the companies in the BNPL (Buy Now Pay Later) industry suggests that you can expect to get more sales than you would otherwise without them, especially during times of uncertainty like the pandemic because the effective interest rate is zero. The merchant pays a fee, not the buyer. According to a recent Wall Street Journal Article:
https://www.wsj.com/articles/investor...
Buttons or logos bearing names such as Affirm, Afterpay, Bread, Klarna, Splitit and Quadpay have been popping up in more online shopping carts in the U.S. this year alongside the usual options for cards or digital wallets. Collectively called "buy now, pay later," these providers enable merchants to be paid up front but give shoppers the ability to spread the cost over weeks or months, often for zero interest, rather than just putting it all on a credit or debit card at once.


And sophisticated investors are pouring money into the companies, driving up their valuations crazily!
BNPL has now caught investors' attention, too. A November Bank of America analyst note estimated global volume may grow to around $650 billion to $1 trillion by 2025, roughly 10 to 15 times the current market. A handful of listed companies— such as Afterpay, Sezzle and Quadpay owner Zip Co., all trading on Australia's ASX—specialize in BNPL and are among the hotter stocks in the already-hot digital-payments sector. Afterpay, the biggest by market value, is up over
220% this year. Meanwhile, Affirm Holdings has filed to go public in New York, and Klarna Holding raised a private round at a valuation of nearly $11 billion.