Answers

Jul 08, 2019 - 04:39 PM
Historically, third-party sellers have enjoyed an interesting perk of selling through Amazon. Although they aren't Amazon, selling on the platform allows them to be associated with the name of Amazon: a large, reliable company that many customers see as trustworthy.
This means consumers make purchases from these third-party sellers much more comfortably than they might if they consciously considered that they were buying from a retailer they've never heard of.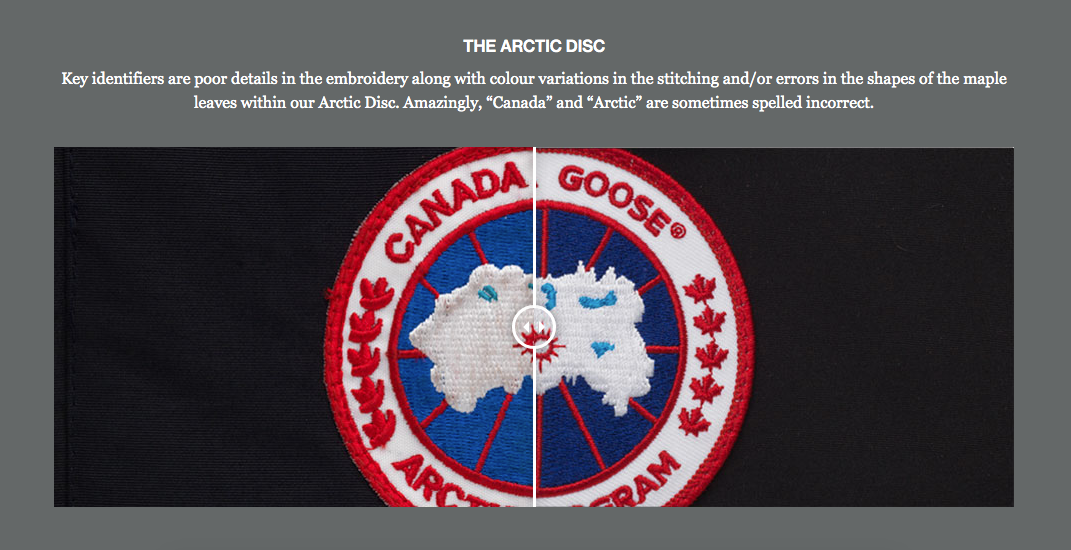 Image credit: Canada Goose
The Risks of Third-Party Purchasing
Most of the time, the consequences of this false sense of comfort aren't terribly severe. Counterfeiting is a common problem: such as with this journalist who blew $925 on a fake Canada Goose coat through Amazon - and then got her money refunded. (Her story offers valuable insight into the common Amazon shopping experience, such as the fact that many shoppers don't realize Amazon is often not the true seller of the products they buy.)
Some third-party sellers use clever tricks to get customers to believe they're buying from a reliable source, even when they aren't. But usually, the consequences are no worse than financial loss and some frustration.
When there's an injury as a result of third-party irresponsibility, though, the stakes are higher. And, of course, even honest third-party sellers that seek to sell high-quality items can still end up with a defective product that causes harm.
What Will Amazon Do?
It will be interesting to see how Amazon handles this ruling - if they make any significant changes at all. Since product liability falls under state law most of the time, this Pennsylvania ruling may not mean much in the longer run, unless similar cases follow in different states.
It's also important that this case hinges on a third-party seller that effectively used Amazon to hide from the consequences.
It seems likely that Amazon could handle this by forcing future sellers on their site to be more forthcoming with their identities (although some sellers might still find ways to "disappear" into the online ether).
Of course, this would also force shoppers to come to terms with the fact that Amazon isn't often the true seller of products on the platform, as many people still (falsely) believe. This could drive some shoppers away from the platform, which might make Amazon hesitate to highlight third-party sellers in this way.
Amazon certainly won't stop working with third-party sellers, since they make up a large portion of the platform's success. But it's more likely that the platform will institute measures to force third-party sellers to be more transparent, so they can be held liable when they need to be.
That kind of rule could be hard to enforce, but Amazon certainly can't afford many more cases like this one tarnishing its reputation.
State Laws and Liability
This ruling also hinges on the court deciding that Amazon counts as the "seller" of the product, even though the product actually came via a third party. However, this decision hinged specifically on Pennsylvania law. In a different state, the results could have been very different.
The action Amazon decides to take will probably depend on whether the company believes similar cases with similar outcomes could be likely in the future (or whether similar cases start to occur).
It's hard to say exactly how this will affect third-party sellers, but my guess is that there will need to be more transparency and communication between sellers, Amazon, and consumers, so future sellers have a harder time pulling the same "disappearing act" that this one did.
If Amazon takes that route, it might result in lower sales for third-party sellers at first. Consumers who've routinely made purchases because of the reliable-sounding Amazon name might hesitate to buy when they're reminded that they're not actually buying from Amazon at all.
But if this step reduces the number of complaints about counterfeit, low-quality, and downright dangerous items bought through Amazon, it could actually boost sales for both Amazon and third-party sellers in the long term.
---

Jul 09, 2019 - 07:23 AM
Geekwire also did a piece on this and they say Amazon has become more aggressive in policing third party sellers.
https://www.geekwire.com/2019/lawsuit-ruling-dog-leash-purchased-amazon-greatly
-impact-third-party-seller-business/
It looks like this could be a net positive for everyone who isn't a 'bad actor'. By weeding out counterfeiters and fly-by-night operations (like Furry Gang who cannot be contacted) fewer customers will be burned.
This will increase trust on the markeplace around third party sellers, who will in turn sell more product. Naturally, Amazon benefits as well from the increased sales volume and less liability.
---

Jul 11, 2019 - 05:57 PM
What the Pennsylvania ruling means for Amazon transactions
If Amazon will claim no contest to this ruling then it will set a precedent for similar cases involving digital marketplaces for Pennsylvania alone. In June 2019, the United States Court of Appeals Fourth Circuit Court decided on the contrary.
In the state of California, the Court of Appeals decided that Amazon is not a seller within the definition of the law and can not be held liable for a $300,000 suit for damages allegedly caused by a malfunctioning headlamp bought from Amazon.
The Bigger Picture: it is not what it seems
Other states and countries are not bound by the ruling in the Pennsylvania case unless similar cases will be filed and decided the same. Under Amazon's Conditions of Use, it places the liability solely at the feet of the user stating that when users incur any damage from the use of any product or services, the user can not claim for liability from Amazon and will have to go through mandatory arbitration to resolve any claims or disputes.
There is another possible route that Amazon may take, that is to raise the case to the US Supreme Court based on the arbitration clause in its policies:
DISPUTES
Any dispute or claim relating in any way to your use of any Amazon Service, or to any products or services sold or distributed by Amazon or through Amazon.com will be resolved by binding arbitration, rather than in court, except that you may assert claims in small claims court if your claims qualify. The Federal Arbitration Act and federal arbitration law apply to this agreement.
This means that there is a fighting chance that Amazon may overturn the ruling. The Supreme Court upheld, in many recent cases, that arbitration is binding to the contracting parties: the customer, Amazon, and the third-party seller upon agreeing to the terms and conditions.
Ripple Effect
Taking a cue from this case, Amazon may now impose stricter quality controls, new contracts placing liability on the third-party sellers plus possibly a background check and product sampling to ensure customer safety. This may mean a longer vetting process for new applications.