Answers

Jul 31, 2019 - 07:42 AM
The best answer is: it depends. Apps are tailored towards client needs, how they perform will largely depend on the organizational needs that you are looking to manage. Here we look at the main pain points that a small to medium enterprise would consider.
Functionality and Ease of Use
Percolate has an asset management library for organizing content, with tags and categories plus easy-to-use content approval workflow.There are a ton of buttons and areas that can be difficult to figure out on your own. It requires learning the app and if you've used other content management apps, you will still be required to undergo the training to navigate the app more efficiently.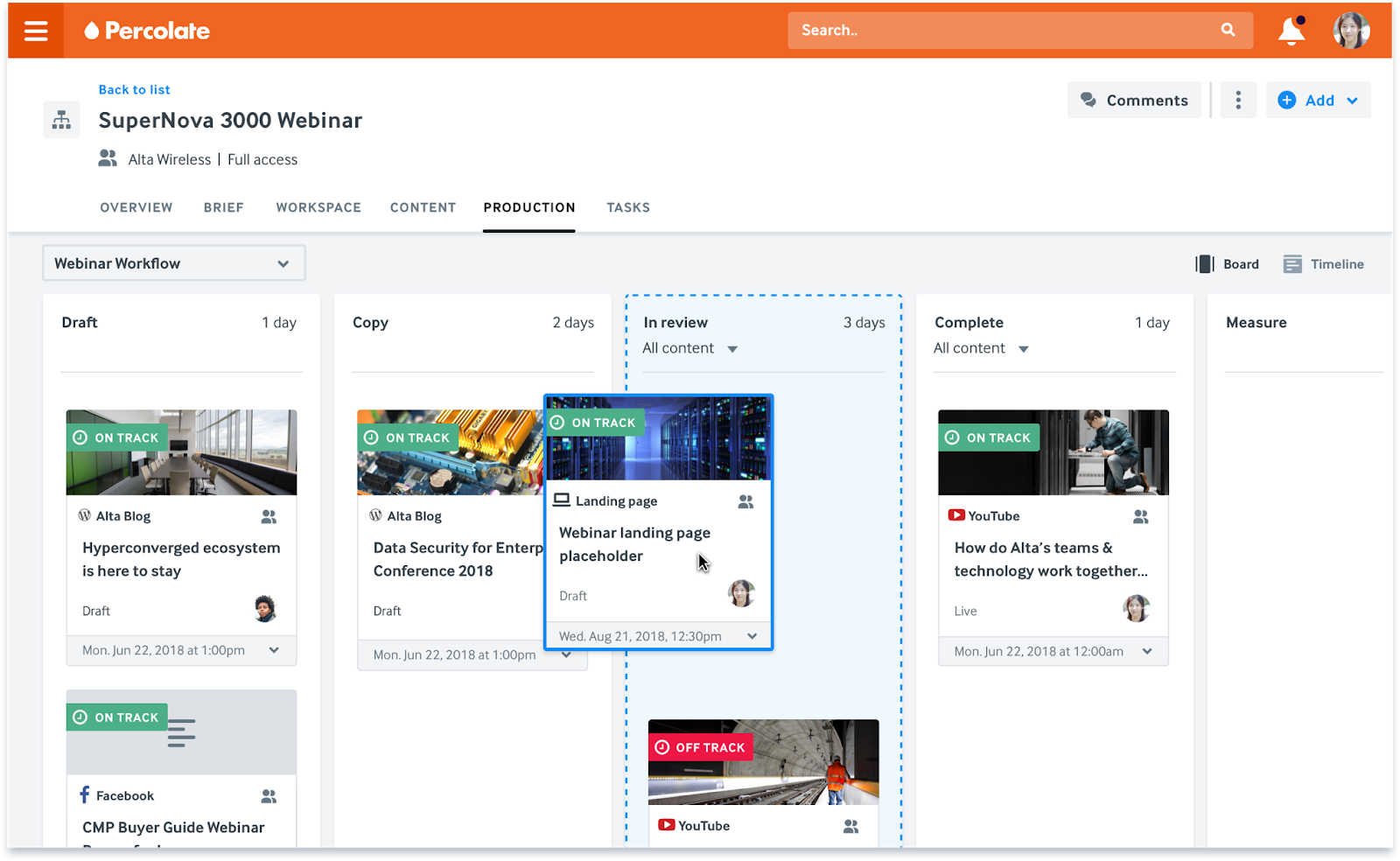 Source: https://percolate.com/
CoSchedule allows you to view publish dates and plan what's coming up through the in-built calendar. It has a built in headline analyzer.
Cost: Long-term and Short Term
Percolate does not offer free trials but provides demo. Their pricing is not shown on the website and they provide service through subscription. This may be because Percolate is offered on an enterprise scale upon sign up.
This means the app is more suitable for complex workflows and is not advisable for small business workflow where there are 1-5 people. CoSchedule on the other hand offers pricing which starts at $40 per month.
Higher plans are available for medium, large and enterprise subscription. You can also avail of a free trial for 14 days and it ends there. Just like Percolate, CoSchedule does not have a free plan.
Customer Support
Percolate offers phone and online chat while CoSchedule offers online support only.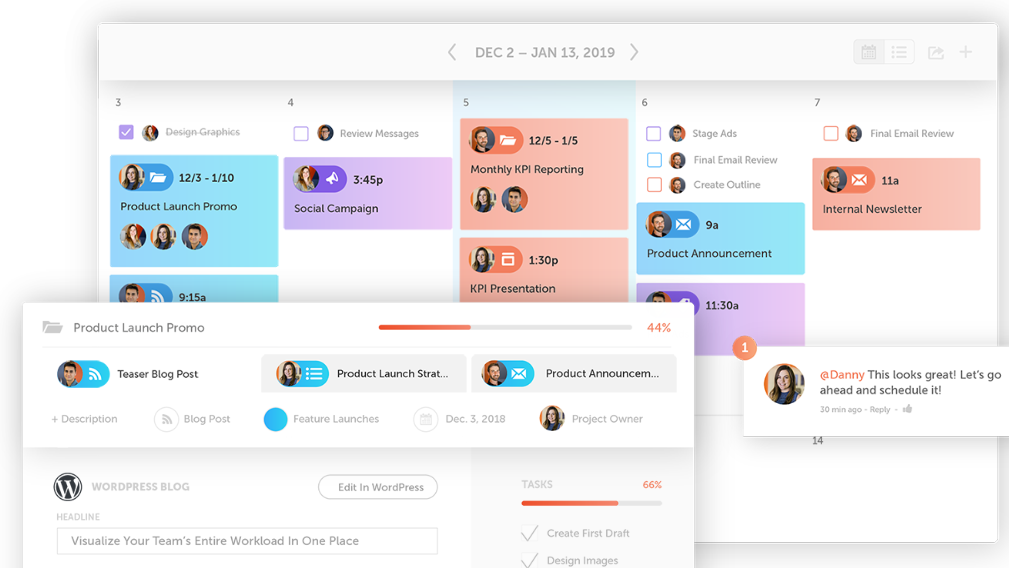 Source: Screen-grabbed from https://coschedule.com/
Content Curation
Success of social media campaigns are founded on planning. Percolate allows campaign tracking and can provide cross-section view of data that you can use for tracking which posts are successful and can be used for ramping up your content.
It also allows influencer monitoring, reputation management to nurture leads. Percolate supports branding creation from beginning to maintenance. Percolate also tracks the posts
CoSchedule on the other hand also allows content curation and a unique ReQueue capability which uses an algorithm that posts and fills the gaps in between scheduled content plus posts this at the best time.
Platforms Connected
Percolate allows tracking email campaigns and Wordpress posts on top of managing top social media platforms and multiple social media accounts. You can segment your projects within Percolate and subtasks under each. CoSchedule connects to Tumblr, Twitter, Facebook, Pinterest, LinkedIn and Instagram same as Percolate, with the exception of Wordpress and email campaigns tracking.
Limits
Being in the enterprise level, Percolate allows you unlimited scalability while CoSchedule's is limited according to the plan that you subscribe to. Of course, both apps follow posting limitations set by each platform like LinkedIn sets company shares limit to 20 per day and 25 per day for personal account.
And the winner is?
It depends. If you need a basic content curation and have a small team without the complexity of multiple clients and profiles across various platforms then you need CoSchedule. The range of platforms managed is also higher for Percolate on top of cross-section data reporting and tracking capabilities.
If you have projects and multiple tasks and a whole lot of people working several workflows then Percolate is the way to go. If you are starting small then use CoSchedule but if you are planning on scaling and expanding in the near future then Percolate is the app for your team.