Answers
Aug 09, 2019 - 08:03 AM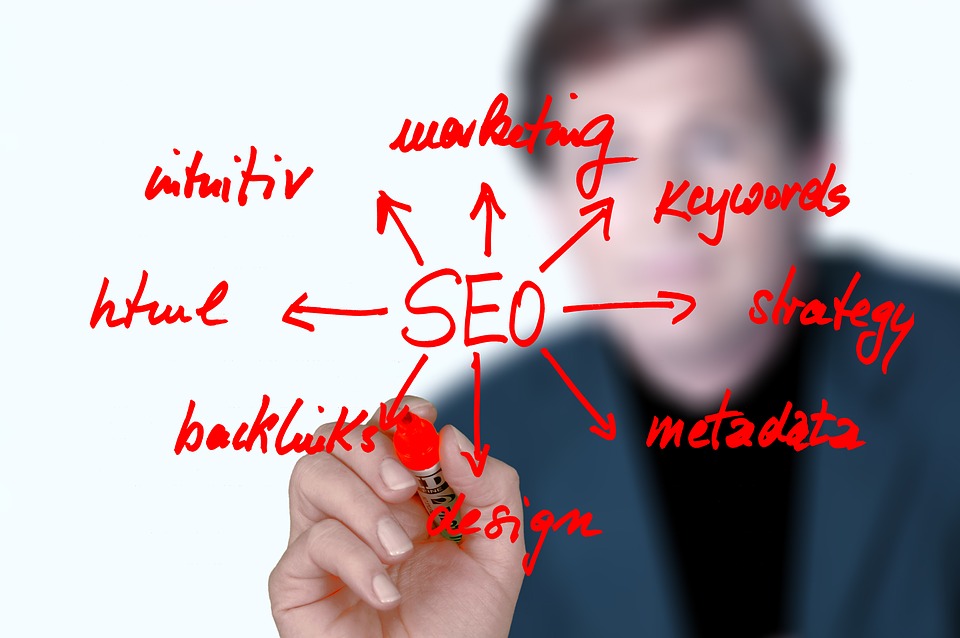 SEO or search engine optimization is a vital foundation for your company to get in front of the right people who will most probably use your services. Higher visibility means higher traffic and higher traffic means higher income. E-commerce works on the basis of traditional SEO but involves so much more since you have considerations like duplicate product description SEO and other things that pop up specific to the needs and challenges of online merchants.
The way we traditionally think of SEO is that it is purely great content, well apparently it is not. You'll need an all around SEO Marketing company to make sure you get all the traffic you need through diversified sources both free and paid for you shop.
ECommerce SEO is a segment of SEO that has bigger focus on getting ranked within seller platforms such as Shopify, Amazon,etc. We've put together a list for you based on presence on the internet, review, client history and specialization. Included are the materials to read and people to follow on social media!
Top Ecommerce SEO Companies
Dustin Woodard: A world renown SEO consultant. See his high quality answers here.

Logic Inbound: While they handle more than just ecommerce, they've had some impressive Ecommerce results. One of their clients went from almost zero revenue to a $1 million per quarter run rate.
HigherVisibility based in Memphis, Tennessee and with an impressive roster of clients which include: PB and, Warner Brothers. The estimated cost is at a minimum of $750 while a one time project would cost about $3,000 per month.
Boostability boasts SEO for small business and the costs are at $50 per hour. On Boostability's page they've included information which shows that hours are based on total pricing tool to determine the number of hours each customer needs to rank on the first page.
Thrive is an SEO focused on online ecommerce. Based in the US, Thrive's costs are based on per project estimates can be downloaded from their website.
Wolfgang Digital based in Ireland is another rising star. Winner of the 2019 Search Engine Land Awards, Wolfgang has won in both Agency of the Year in the SEO category. The agency has previously worked with UNICEF and Dublin Airport Authority.
FunnelWave focuses on small business and is located in the US. The agency specializes on SEO optimization to help clients boost their online presence. They have partnered with companies like SendJim and provide support across multiple channels including internal policies set up and getting them on the map.
People to Follow and Check Out for SEO
Andy Drinkwater Freelance SEO Consultant / iQ SEO Ltd has 19 years experience in SEO and is now working as a freelancer. His specialization includes technical SEO and auditing.
Danny McMillan is based in the UK and is one of the founders of DATA BRILL. He produces a weekly podcast on SellerSessions.com and gathers people from all over the world on his shows with insights on E-Commerce from sourcing to launch.
Cyrus Shepard founder and CEO of Zyppy is a practitioner, writer, speaker and educator who has worked for Moz and now runs Zyppy, an SEO consultation, content, and software company.
Carolyn Lyden is a digital marketing expert and demand generation lead and founder of Flock Safety Years working in the SEO industry. She has was included in the 2018 Search Marketer of the Year.
Mat Siltala Podcaster / Business of Digital Podcast Matt is a keynote speaker, entrepreneur, photographer and weekly podcaster on digital marketing. He has worked in the industry for more than 20 years.
Michelle Barnum Smith founder of the Amazon Messenger Bot Club is known for her work in using messenger chatbots to rank products. She is an expert on marketing for ecommerce and provides free training on her website too.
Top Read for ECommerce SEO
Check out these articles for a brief introduction and overview
---

Feb 24, 2023 - 02:20 AM
When looking for an
SEO agency for e-commerce, here are some key factors to consider: Experience
: Look for an agency that has experience working specifically with e-commerce businesses. They should be familiar with the unique challenges and opportunities that come with e-commerce SEO.
Reputation:
Look for an agency with a strong reputation in the industry. Check reviews, testimonials, and case studies to get an idea of their track record.
Services
: Make sure the agency offers a comprehensive range of SEO services, including keyword research,
on-page optimization
, link building, and content creation.
Customization:
Look for an agency that will tailor their services to your specific needs and goals. A one-size-fits-all approach may not be effective for your unique ecommerce business.
Communication:
Choose an agency that is responsive and communicates clearly and regularly with you. You should feel comfortable asking questions and getting updates on your campaign.
Pricing
: Finally, consider pricing. While it's important to stay within your budget, don't choose an agency solely based on price. Cheaper options may not provide the same level of quality and results as a more expensive agency.
Overall, the best SEO agency for your ecommerce business will depend on your specific needs and goals. Do your research, ask for references, and choose an agency that you feel comfortable working with and confident in their ability to help you achieve your SEO goals.