Answers

Jul 30, 2019 - 12:25 PM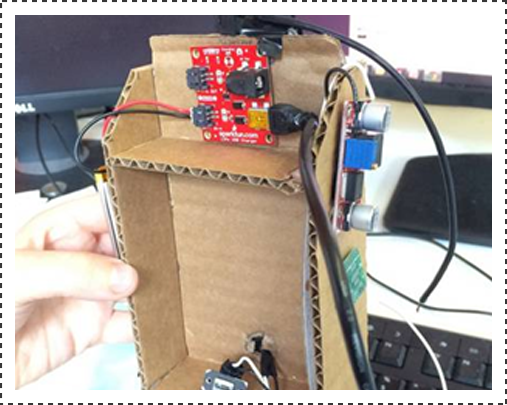 Product prototype: image credit: InertiaEngineering.com
Prototyping of an app is one of the most important steps of the design process. During mobile app development, creating a prototype to test out the app and its scopes is one of the best ways to make sure that the app stands out in the market.
This process allows the users to test the product and give feedback to the developers on the functionality of the app, and what more features they want. This feedback is valuable to the developers because it helps them to understand whether they are going right with the app or not.
Here we are going to give you the seven best practices you need to follow when prototyping mobile app.
1. Choose Your Device
Before building the prototype you have to decide on the device.
Different devices have different screen size and requirements for an app. For example, you can't expect the same app design to work for both an android tab and an iPhone. And that's why you have to make sure that you choose your device before building the prototype.
By doing this you will be able to get a real-time experience of how your app is going to look and feel on the device. You can't really expect to get a proper sense of how the app might look on iPhone x when you create and test out the prototype for iPad air.
2. Keep The Details To A Minimum
Any reputed agency of app developers NYC would agree that when it comes to the prototypes, the details need to be kept to a minimum.
The aim of creating a prototype is to test out your product to make sure it is worth investing in. and for that, you need to create a prototype fast. Now the more details you add onto your prototype, the more time it takes to actually build the prototype. And the more time it takes, the more it beats the reason for prototyping in the first place.
Keeping your app bare bones during the prototyping phase is not going to hurt, because at this point it's only about finding out whether the functionality works or not. Don't worry, at the end of the day your app will look as stunning as you want it to be. Just not during the prototyping stage.
3. Gather Feedback
The main reason you are going to put your app through the prototyping phase is that you want to gather feedback.
The prototyping is not going to work without user feedback. And to get this, you need to make sure that users perform specific actions on your app. And as they perform those tasks, you follow their interaction and make note of any problems they face, and how long does it take for them to perform those actions. This is where you make sure if the users are getting frustrated with the entire experience and if they are then what may be the reason.
Any reputed company for mobile app development NYC will advise that when you are beginning with this step, you need to start out with a clear idea of what is the process going to be.
4. Create A Fast Process
You might want to create a perfect prototype and as a result, you might want to spend a lot of time perfecting it. But a prototype is not supposed to be perfect. It is supposed to tell you whether it is a good idea to build the app in the first place or not. And that is why you need to make this a fast process, where you quickly build and deploy the prototype to be tested so that you can gather the feedback and move on. Remember that making a good enough prototype is absolutely fine.
5. Use Real Content
It is a common practice to use the placeholder texts and graphics in prototypes. But when you are creating a prototype, you should use real images and texts, because this is the only way to give the user a sense of using the real app. Not to mention that this way they will be able to give more authentic feedback on the functionality of the app.
6. Understand The Target Users
Whether you are hiring an app development agency in NYC or just choosing a freelancer. You need to understand your target users. When you understand their purpose of using the app and how they are going to be performing various functions on the app, you will be able to enhance the user experience. And this way you can create a prototype that will eventually help your users to give better feedback on your app.
7.Use Real Devices
Whether you are an Android app developer of an iPhone app developers NYC, you need to use real device rather than using mobile simulators to understand how your app is actually going to work. During the prototyping phase, you have to consider how the users handle their phones and how that affects the app experience. So make sure to use real devices during the prototyping phase.
For any iPhone and Android app developer NYC, prototyping is an essential step of creating a perfect app. Not just it will help you to save on the cost of your mobile app development, This is also the step that will tell you whether your app is worth building or not. So make sure that when you are performing prototyping, you follow the above mentioned best practices.
---

Aug 04, 2019 - 08:12 PM
Also don't forget... the app needs a VALUE PROPOSITION too. Don't create it if you don't have a reason to get people to even try it. THis should be part of the prototyping process as well.
From the customers point of view:
"Seriously... why bother with the app when i can go to the website? You want me to go... and download the app... re-train my brain to navigate it... and chances are its not going to be thought initially as thoroughly tested and safe..."
You have to ask yourself:
what is the benefit to going through all that friction?
An idea: Maybe a discount for those who use it to get them in. Amazon did that with me and it worked.
Maybe there are things you can see better/easier in the app.
Another idea: Maybe you make them part of it. Special exclusive invitation to this audience. Get them to help you shape it, and you reward them as a result of their feedback.
And another: Or maybe the app isn't even just a recreation of the store. Maybe its an entirely unique addition to the experience, or something else that they get into that makes them think "i like this store... i love all the stuff they make, etc"
It's not just about building the thing lean. It's got to have some appeal. And that's not just "Design"
-J