Answers

Aug 11, 2019 - 03:24 PM
This space has changed a lot over the past couple years. You've probably noticed map packs show in search often for searches that don't even name the location (instead the location is gathered from the IP address or mobile location).
For example, if I search for "pet store" or "pizza," I'm automatically given a set of results local to me, both on desktop: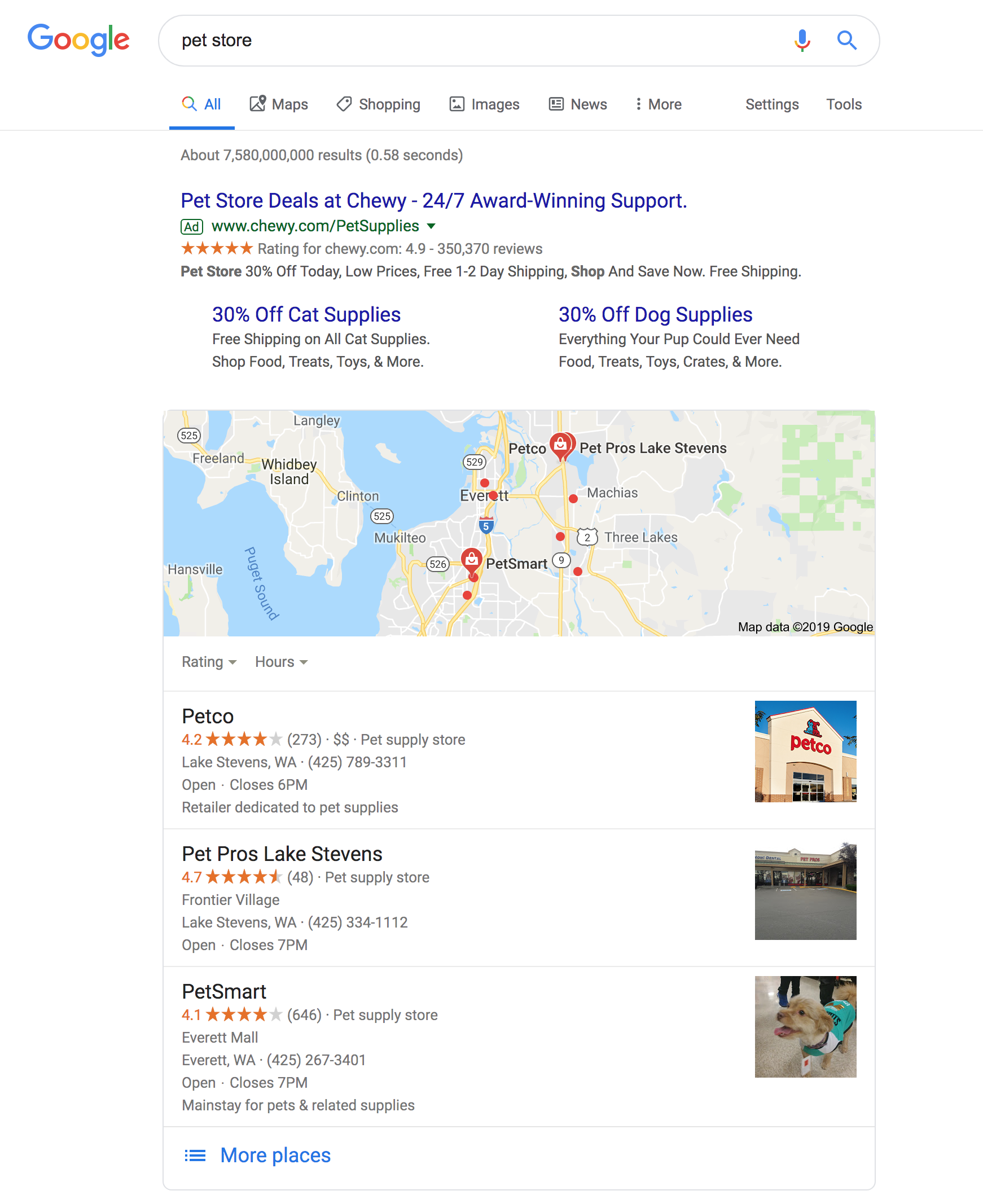 and on mobile: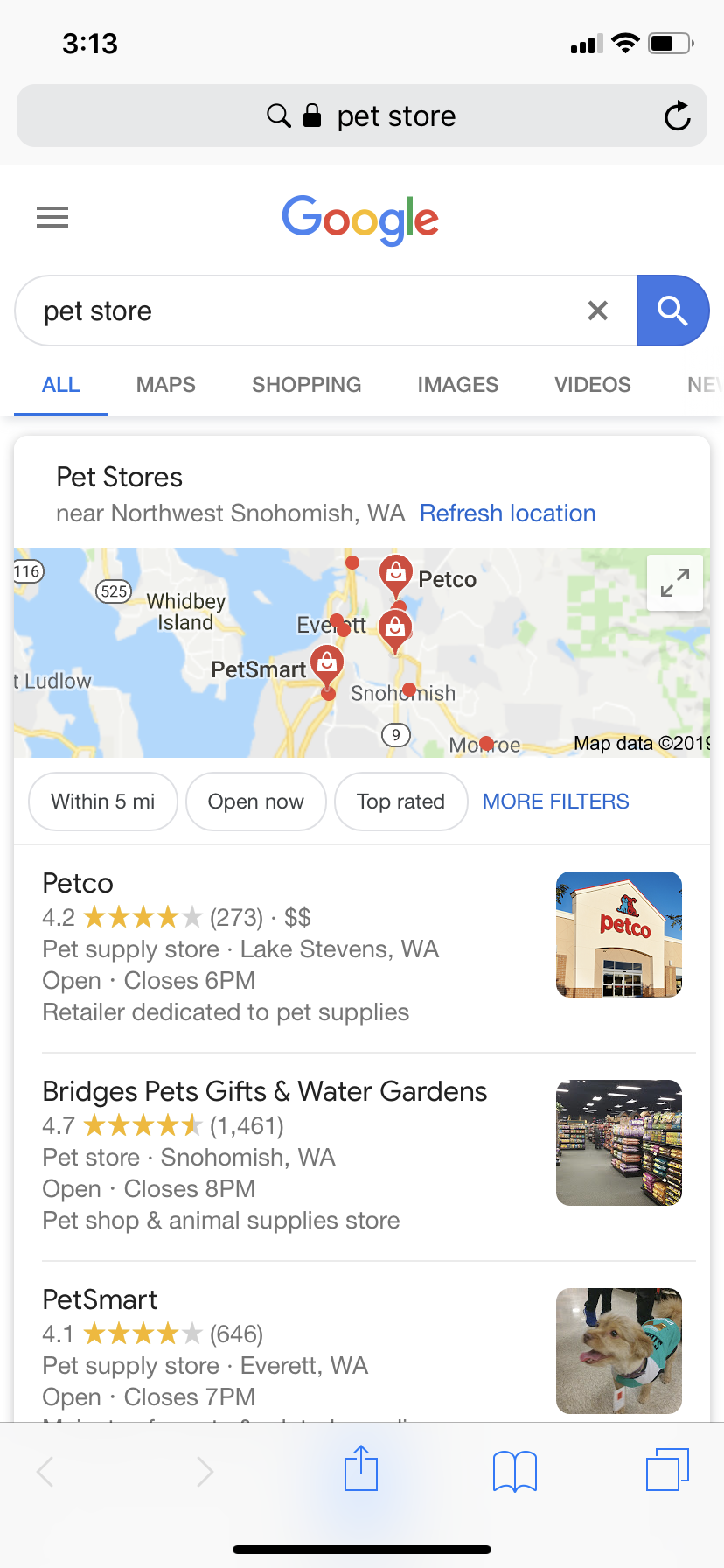 Now that Google has created the Google My Business service (GMB), it's really easy to claim your business. Since you are a chain & have a physical presence in many locations, you are already at a distinct advantage. You can bulk upload a spreadsheet to Google to manage all your locations.
Claiming your locations will allow you to control the photos, descriptions, URLs, hours, categories and other important information about your locations. By encouraging reviews from your customers, doing other traditional SEO efforts like gaining links & citations, you can easily be ranked higher in those map packs, giving you a strong presence in all your locations.
I suggest jumping on this sooner, rather than later, because Google is already experimenting with the idea of charging for some of the GMB aspects & you'll want to be grandfathered into them.
As you get further along your GMB efforts, you'll notice you can do posts & other things to encourage people to visit your store(s). But first things first, go claim your profiles.
---

Feb 06, 2021 - 11:06 AM
Another simple and effective thing you can do is GeoTag your business. Lots of agencies charge thousands of dollars for this but you can do it yourself. Here's what one expert (Joe) says:
-----------
My name is Joe and I run a dma. For years now I've seen marketing companies take advantage of local businesses small and large and it's so disheartening that people blindly pay $1500-$5000 for Local SEO.

Here is some valuable information for you to use in your Local area. This is mostly for general contractors, plumbers, electricians, and any type of service local based business. (these are methods that we use now for our current clients)
Geotagging. What the heck is a geotag and how does it help me?
Geotagging helps the search engines (Google, Yahoo, Bing) make the connection between your photo and the location of what it depicts or where and when it was taken, or both. You can set the geotagging to be a particular location you choose, down to specific latitude and longitude coordinates. So in other words it pin points a location in that photo.


Geotagging lets you put all that important information in one place, with an image, which will increase your SEO results. BUT HOW DAMNIT?

The location information on a photo on the same webpage as your company's description of services will boost the search engine's confidence in the results it provides.

It will be certain that your business is indeed located in the physical location that was included in the search question. You know when you take a photo on Instagram and it tells you the location, well that's geotagging. You need to do that for your website as well.
To optimize your search results using geotagging, ensure that you have a geotagged image on at least the following pages of your website:
homepage, contact us, location or blog pages.

See more here.