Answers

Aug 17, 2019 - 09:03 PM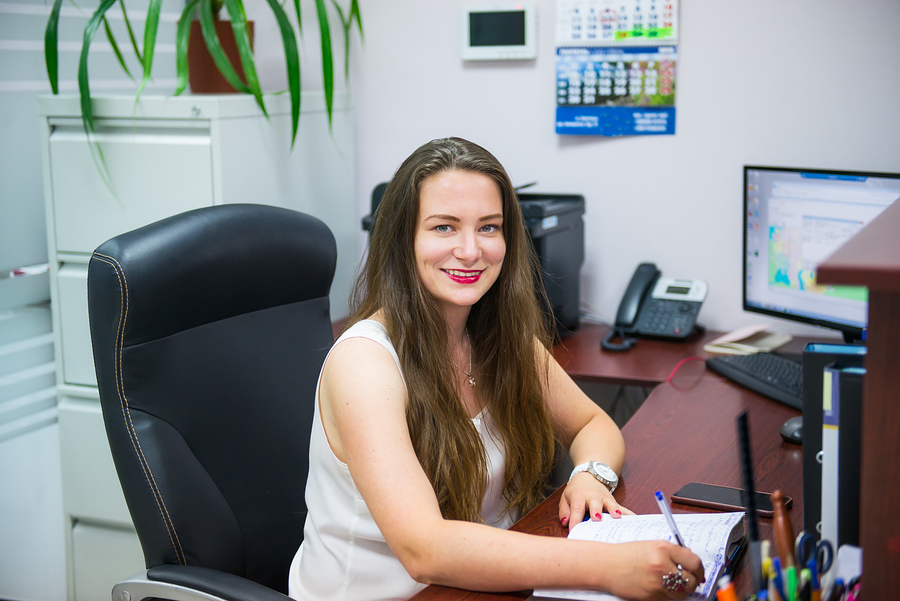 What Does PIM Software Do?
PIM (Product Information Management) software is definitely the key to keeping your SKUs in order. But it does a lot more than just arrange SKUs in a neat and tidy way: there are other compelling reasons to get a PIM system for your business.
A good PIM system establishes a single go-to resource for all relevant product information. This keeps data consistent and accurate, as well as speeding the updating process. Greater accuracy means fewer mistakes and less confusion for your customers, so you can give them the best shopping experience possible. As ecommerce competition grows, the accuracy of information on the consumers' end is only becoming more important.
A PIM should store the basics about a product, including its name, price, SKU, and description. But it should also handle more detailed information, such as product specifications, product stories and other marketing copy, related digital assets, information on suppliers and sales channels, and anything else that could be relevant.
The goal is that everything anyone could need to know about that item will be stored in one place, instead of in separate files. The information should be easily searchable and organized into categories. It should also be simple to upload, edit, or export info as needed.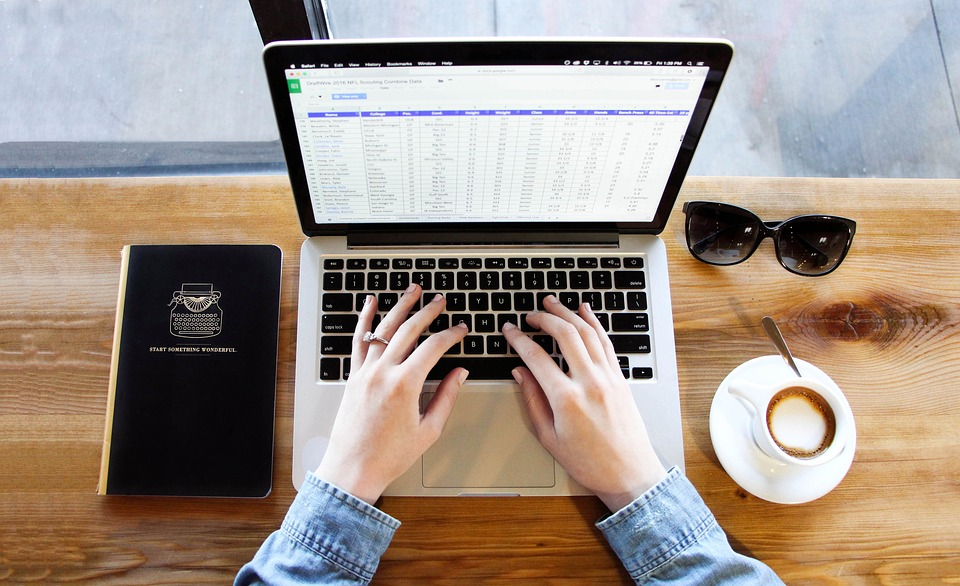 Image via Pixabay
How to Choose the Best PIM Software
With that in mind, the right PIM software can be a huge asset for your business. But the wrong PIM software will leave you with information gaps, onboarding challenges, and other needless struggles. Here's what to look for as you choose the best software for the job.
Search Capabilities
The best organization system does little good if you have no way to search among your 3,500+ SKUs. Your PIM software should have an easy to use and effective search bar so you can pull up products quickly.
Information Input and Output
It's also crucial that a PIM system lets you put new information into the system, and send information where it needs to go, without trouble.
If you can't automatically import data from existing sources, you'll face the same challenge you face now: manual entry needs that can't be met as your brand grows. Can you easily import data from sources like spreadsheets to your PIM system? Can you upload digital assets with a quick method like drag-and-drop? If not, it's not a good PIM system.
The outputs need to be similarly capable. Your PIM system should let you export any data you need, in the format you need it. It also needs to be able to effectively export information to third parties, like distributors and marketplaces. A good system will offer standard exports that meet the requirements of established third parties, plus customizable options as well.
Information Types
Similarly, a PIM system needs to be able to handle all the types of product information you might need to add. This might include information in multiple languages, large photo and video files, and much more. If your system can't manage the different information types you need, it's too limited to be useful.
Cloud-Based
The best PIM software solutions are usually cloud-based. While you can also find on-premise software, hosting it yourself usually makes set-up more difficult, and there's more that can go wrong. A cloud-based system is easy to set up and access from anywhere with the right login credentials.
Support
All tools you use for your business should offer good customer support. Research your PIM options before choosing one to find out how the support team will help you if something goes wrong. Can you contact them via 24/7 chat, or are you limited to phone calls at certain hours? Will you need to pay extra for support when you need it?
Speed and Scalability
You need to know that your PIM system can keep up now, and in the future. If it's slow or difficult to use with 3,500 SKUs, it will only get worse over time. And if it's great at 3,500 SKUs but not suitable for thousands more, it won't be able to keep up as your brand grows.
Changing to a new PIM system later is a time-consuming challenge that you don't want to face. Instead, find one that can meet your needs now, and also grow with your brand in the future.
Key Performance Indicators
When you choose and implement a new PIM system, make sure you have some KPIs in place to help you measure the results and stay on track.
The right KPIs will depend on your brand's challenges and goals. For you, they might include things like reducing time to market by a certain percentage, or reducing time spent updating information by a certain amount. Having those KPIs will help you choose the best PIM system and measure the results accurately.
PIM Software Reviews
With those goals in mind, here's how the major PIM software options you mention stack up. No PIM system is one-size-fits-all, so make sure you have a clear understanding of your product information needs and goals, and your budget, before you select the best one.

Akeneo
Akeneo's primary benefit is that it's super-customizable, as it's designed for retailers that sell across many channels. It can easily import data from almost anywhere you need. You can also control your data through Akeneo so nothing incomplete gets added.
While this software is flexible and capable, it does come at a high cost for most users. To unlock every feature, you'll need to pay higher fees. For example, the Onboarder feature helps you more easily get product information from your suppliers, but it comes at a cost. But this software is the best choice if you want lots of features and are willing to pay to get them.
Plytix
If you want something both simpler and more affordable, Plytix is a better choice. It's easy for even small teams to use, but it's also capable of growing with your brand (you can even add unlimited users). It's also geared specifically for ecommerce brands.
This PIM software lets you add any number of files to each product, while automatically getting rid of duplicates. It easily imports data from spreadsheets, and offers simple yet effective options for downloading and sharing.
With an effective free version and affordable paid upgrades, Plytix is ideal if you want to stay on a budget or don't need lots of fancy features.
inRiver
inRiver is great for omnichannel brands, since this platform excels at handling product information across channels and across languages. It also focuses on product relationships, so you can create valuable organizational links that show how your products relate to each other.
inRiver also recently partnered with Aprimo, a digital asset management (DAM) system. DAM is slightly different from product information management, but a good PIM system should incorporate DAM at the same time. Having your digital assets as organized as your product information can help deliver a more memorable customer experience by providing customers in every channel with consistent, compelling information.
inRiver is moderately priced compared to its competitors. However, as with most PIM systems, you'll need to pay more to unlock every feature.
Salsify
Salsify is another PIM system that also focuses heavily on DAM. This platform is ideal if organizing images, videos, and other digital assets is as important to your brand as organizing SKUs. This platform even uses machine learning and analytics to determine how well your content performs.
Salsify charges based on the features you use, and it can get very expensive if you want a feature-heavy version. You may also need to pay extra for the onboarding package, which can add to the costs. And you'll pay to add users and data, making the costs run even higher. If you have the money to spend, it's an excellent system, but it may not be affordable for smaller brands.
Sales Layer
Sales Layer is most comparable to Plytix in that it's sleek, simple, and relatively easy to use (and affordable). This is ideal if you want a minimal learning curve and don't need a lot of bells and whistles.
Although it's easy to use, Sales Layer does have plenty of customization options, so you can easily make it fit your needs. It works well for high numbers of products and channels, but can also suit a small brand well. The built-in search engine is particularly helpful as your number of SKUs grows.
As with any PIM system, setting up Sales Layer takes a considerable investment of time and money. But once it's implemented, this streamlined system is easy for your whole team to learn. Sales Layer offers competitive pricing, though like most PIM systems, you'll need to request a quote to get the exact costs for your brand.
Final Thoughts
As the ecommerce world grows and becomes more complex, a reliable PIM system is a must. Your brand will only add more SKUs, more channels, more suppliers, and more data as you grow, so start now with a system that works well and can grow with you.
It's helpful to think carefully about what your specific needs are before you commit to a system. In addition to managing SKUs, what other types of product information might you need to organize? Where will you upload that information from, and where will you need to export it to?
And, of course, consider your budget. Then, you can give the PIM system that sounds best a trial run (most include a free trial) to make sure it truly meets your needs before you commit.
---

Aug 21, 2019 - 07:45 AM
I advise you to consider the TreoPIM system. Today, it is placed among such well-known systems like Akeneo and Pimcore, as it is also a free open source system. I have been using it for a year and I think it will perfectly solve your problems with managing a large number of SKUs. If you are interested, you can read more about its functions here: https://treopim.com/features
---

May 01, 2020 - 10:27 AM
Salsify is good but pricey. I know
Catsy PIM
has woocommerce intergration so that might be a good option. You may want to try some open source pim solutions before too to see if it works well for you business.