Answers

Sep 02, 2019 - 03:28 PM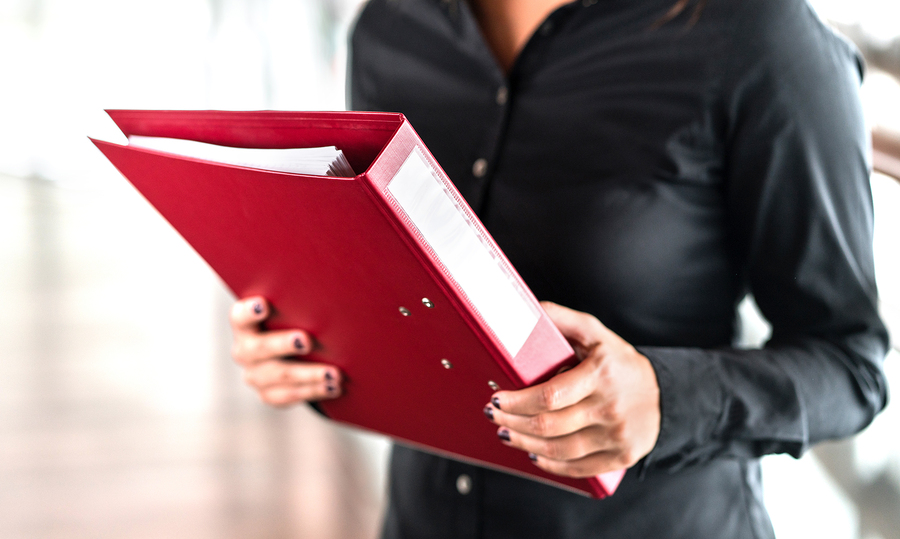 Manta is a directory listing service
What Is Manta?
In the big-money ecommerce world, any tool or solution worth its salt gets reviewed, hyped, and discussed extensively on all the relevant platforms. So it is telling (and not in a good way) that most online mentions of Manta date from 2013 or even earlier.
Manta is a local business directory, where you can search for businesses by category, list a business for free, or run an ad. While there was no doubt value in this kind of directory when Manta launched, that same value doesn't really exist today.
Local SEO is probably mainly to blame. As early as 2004, Google was prioritizing geographic queries to make it easier for people to find things near them. Over the years, local SEO became more refined and more powerful, until it rendered sites like Manta virtually obsolete. Tellingly, Google My Business launched in 2014, around the time any online chatter about Manta died down.
Today, Google lets you claim your business page, run ads, reply to reviews, and more. These are all things that Manta offers, too. But since Google is such a powerhouse, there's no longer much need for sites like Manta.

Benefits of Manta
Even though Manta is redundant, it may still offer some benefits for your brand.
First of all, it's free. While the site isn't popular enough to justify paying for an ad, there's no reason not to list your business for free on the off chance that someone new will find it there. Successful businesses tend to show up in as many places online as possible. However, they'll only invest real time and effort in the online spaces that matter (such as Google My Business).
Manta also may help legitimize local businesses that don't have websites. In fact, at one point, 40 percent of businesses on Manta didn't have a site of their own. There will always be some small businesses that lack websites, but need a legitimate online space to list basic business information. Manta can help. But that said, it's increasingly important for even the smallest businesses to have websites in order to stay competitive. And with today's wealth of easy-to-use site builders, there's really no excuse for not having one.
Drawbacks of Manta
Manta can easily become a distraction, as well as a potential benefit. You can pay for extra features, like an enhanced profile, for example. But in the end, this extra time and effort will pull you away from investing in more relevant online spaces.
More concerningly, a number of reviewers have also mentioned problems with Manta. It may list the wrong number, publicize information that you didn't want public, incorrectly list closed businesses, and more. This can cause huge hassles for business owners - for example, if the platform mistakenly lists a personal phone number as a business number. The amount of false information on the platform may also drive users away, so you'll get fewer customers through the site.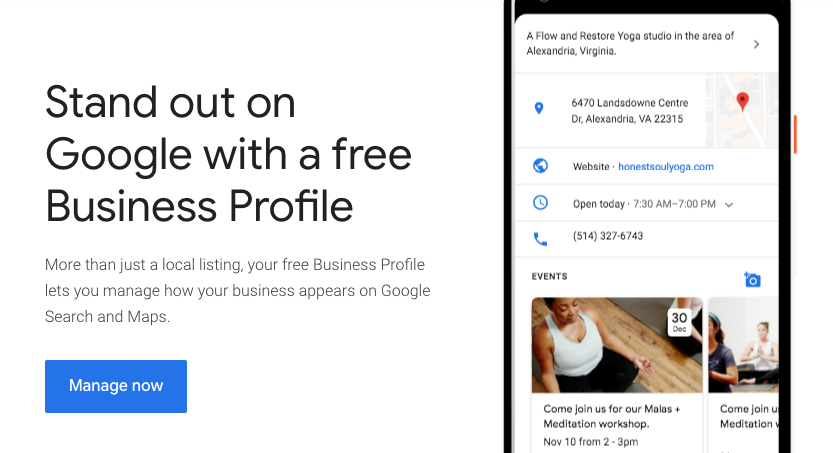 Your Alternatives to Manta
With all of that in mind, the best way to use Manta is probably to set up a free listing, but go no further than that. You can get much more out of the more relevant alternatives, like these.
Google My Business
As mentioned above, Google My Business has effectively replaced Manta. With Google My Business, Google essentially created an easy local directory that doesn't require its own site. Finding a local business is as simple as typing in a vague query ("good restaurants near me"). Then, the ones that pop up will be the ones that have claimed their Google My Business pages (and invested in SEO in other ways).
Like Manta, claiming your Google My Business profile is free and easy. And unlike Manta, it's actually worthwhile to invest in Google My Business, such as by adding photos and gathering reviews. Google, after all, has vastly more users than Manta does.
Social Media
Social media has increasingly served as a local business directory over the past few years. While people may not always use social media expressly for search, a strong presence can still help you get more customers.
The right social media approach will depend on exactly who your customers are. Research to find out which platforms they use and how they use them, then work to post engaging content that will get them to visit your site (or take another desired action). Social media might not exist for the sole purpose of helping customers find businesses, but it's certainly often used for that purpose today.
Yelp
Today, people trust reviews deeply when it comes to making shopping decisions. Review sites like Yelp also serve as valuable directories where people search for stores, restaurants, and much more. While Yelp's local focus is more helpful for brick-and-mortar brands than for ecommerce stores, it still has value for ecommerce brands, too.
The Verdict
Manta, and online directories like it, are no longer particularly relevant in the age of ultra-powerful Google. Few people will open up a separate website to look up a business when they can find the same thing in the search engine they already use.
That said, there's no harm in listing your business for free on Manta. It's just not worth paying extra or investing more time in using the fancier or pricier features. Also, since many users have had issues with Manta posting the wrong information, be careful with the site. Don't add anything personal, like your cell phone number, that could accidentally end up in the wrong place.
Today, though, Google, social media, and review sites have almost entirely taken the place of directories like Manta. Turn your attention to those, and you will get far better results.
---

Sep 02, 2019 - 03:42 PM
The previous answer is generally correct: Google has made all kinds of directories and review sites irrelevant. But manta still gets more than 8 million visits a month, according to both SimilarWeb and Alexa. That is nothing to sneeze at and given how little effort it takes to list your business, it doesn't hurt to create a profile. If you are service provider and each customer is worth a lot, just one one could pay for a Manta profile many times over: