Answers

Aug 31, 2019 - 10:03 AM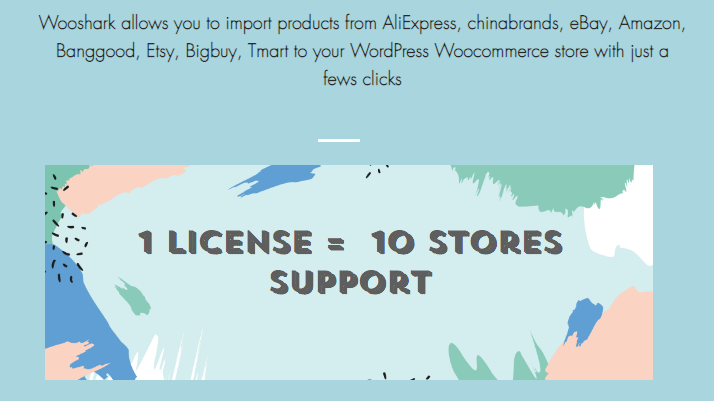 How Wooshark Works
Wooshark is specifically designed to pair with retailers like AliExpress, Amazon, eBay, and more to make your dropshipping life easier. It lets you work with multiple suppliers if you choose to, and allows you to keep your product information organized on the platform.
As the name suggests, Wooshark integrates with WooCommerce, which is a fairly simple platform for anyone who has a bit of WordPress know-how. But does WooShark work as seamlessly as WooCommerce does? Let's take a look at the pros and cons.
Wooshark Pros
This plugin boasts an impressive list of features. While the typos on Wooshark's website might suggest that it's a subpar plugin, it actually does what it does quite well.
As you import products, you can also organize product images, variant information, categories, SKUs, reviews, prices, and just about any other type of information you want. This means that unless you have masses of information to organize across multiple channels, Wooshark might be able to take the place of your PIM software.
Many reviewers praise Wooshark's great customer support. No matter how easy a platform or plugin is to use, there's always much that can go wrong. Knowing that you have access to support when you need it can make a big difference.
Wooshark is also very affordable compared to the competition. And the plugin consistently rolls out helpful new features, like the ability to either publish a new product or save it as a draft for later, and the ability to import reviews.
Finally, Wooshark is fairly beginner-friendly, so you won't need to learn new skills or read lengthy tutorials to use it.
Wooshark Cons
Wooshark is simple and straightforward, making it a very good choice for basic dropshipping. Still, there are a few things the competition offers that it doesn't.
In the ecommerce world, low prices usually mean doing more of the work yourself. Wooshark is no exception. While it's fairly easy to use, it doesn't have as many automated functions as some of its competitors do.
The pricier plugins have perks like free themes, fancy dashboards, and more. Wooshark doesn't have those fancy bells and whistles, although it is flexible, since it's open-source.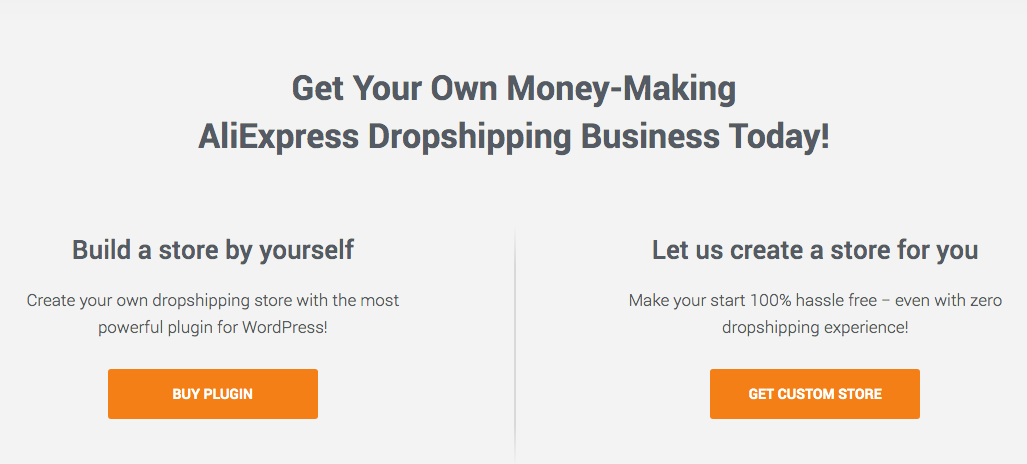 What Are the Alternatives?
Let's take a closer look at some of those competitors.
AliDropship
If you want refined simplicity and you're willing to pay for it, AliDropship might be a better choice.
It comes equipped with AliExpress WordPress themes, so you can quickly set up a whole store from scratch. It will update automatically to give you the latest features, and offers lots of other automation to keep things simple. For example, it will automatically sync your information with the latest product information on AliExpress. However, unlike Wooshark, AliDropshop doesn't pair with suppliers besides AliExpress.
AliDropship costs $89, but it's a one-time fee that unlocks everything the plugin offers indefinitely. If you pay more, you can also buy a custom store through AliDropship.
WooImporter
WooImporter does work with AliExpress and eBay, so it's a little more flexible than AliDropship, although still not as flexible as Wooshark.
WooImporter also offers more automation than Wooshark does. For example, it will automatically update prices or list items as out of stock as needed. You can even search eBay and AliExpress for new products to sell without leaving the WooImporter dashboard.
For $31, you'll get WooImporter plus six months of free support. But if you need support for longer than that, you'll need to pay $10 more.
Ali2Woo
Ali2Woo offers another good alternative to Wooshark. However, it again doesn't pair with suppliers other than AliExpress.
One great thing about Ali2Woo, though, is that it has its own Chrome extension, which makes it that much easier to import products when you search for them online. It still works without the extension, but the extension is a nice bonus. Ali2Woo also automates syncing of your inventory and prices with AliExpress to keep things simple.
This plugin costs a one-time fee of $40 for 1,000 products or fewer. But for up to 10,000 products, you'll need to start paying $25 each month. And for up to 30,000 products, you'll pay $70 a month.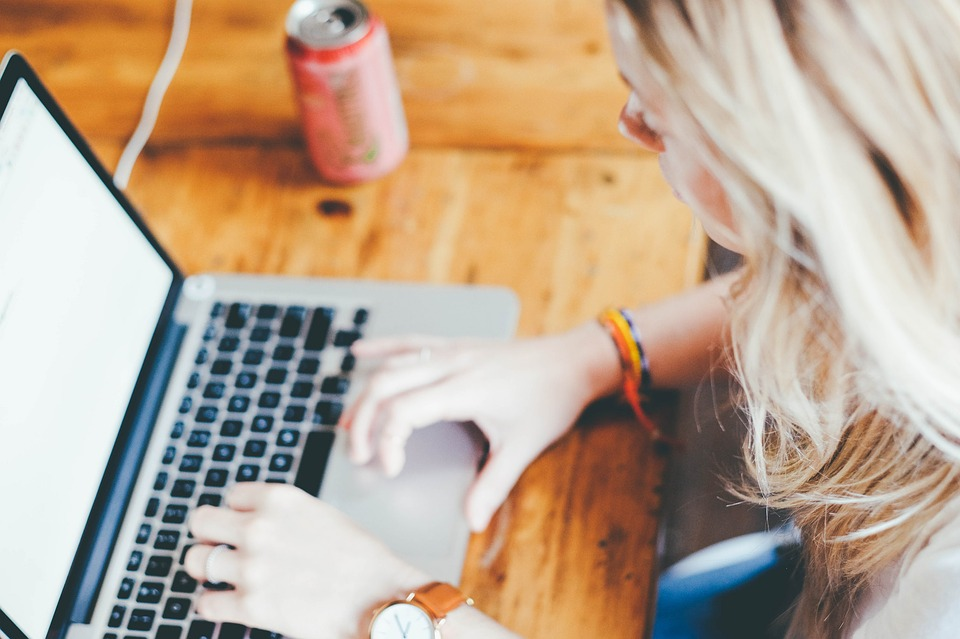 Image via Pixabay
Which Should You Choose?
The right plugin for you mainly depends on how much you're willing to pay for automation.
You can download Wooshark for free, since it's an open-source plugin. It's not particularly hard to use, but it also doesn't do any heavy lifting for you. That said, new features that automate syncing and other processes might come in the future.
If you pay more for a fancier plugin like the competitors, you'll get more automation, and somewhat different features. However, you'll also need to sacrifice the ability to import from most other suppliers.
The right answer is up to you, as all of these plugins are good. Wooshark, though it's free and un-fancy, works very well for what it does - but the alternatives can save you time if you're willing to spend more. And, if you're not yet very familiar with WordPress and WooCommerce, it might be easier to get one of the other plugins that can do more of the work for you as you learn.
---

Nov 11, 2022 - 08:55 AM
STAY AWAY FROM THIS COMPANY!! Rip off is all I can say!!! The extension never works to sync your products and the support is pretty much non existent! I sent them screen shots and explained the extension is bad!!
They won take accountability and it still doesn't work so you are screwed if you are trying to run a store!
DO NOT USE THIS COMPANY!!! I would suggest using CJ Dropshiping..I am deleting all of my product from my store that came from wooshark and starting over. The difference between someone who cares if your store is successful and not just selling stores that you can't use.