Answers
Sep 07, 2019 - 09:16 AM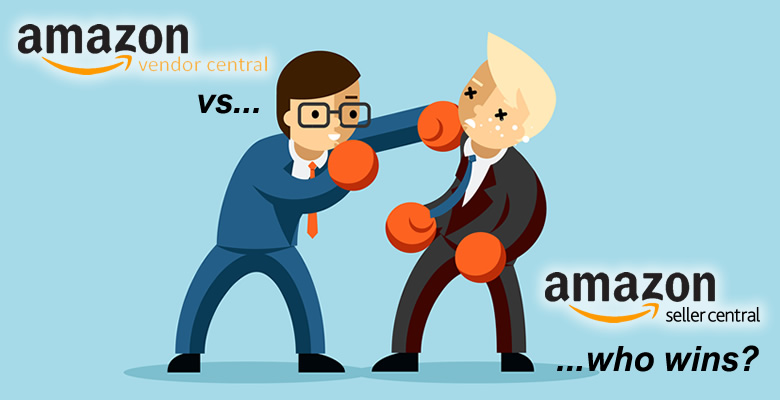 Image courtesy of webretailer.com
To Rent or to Own: That Is the Question
On Amazon, you rent space to sell to customers. On your website, you own the space. And while that rented space can help you with the growth process, your ultimate goal should be to invest in the space that you own.
You're right in that the trust associated with Amazon might help you make more sales. While you're in the early stages of growing your brand, Amazon can help you grow, since so many people are familiar with the platform.
However, if you send some traffic to Amazon for now, that should be a means to an end, not your end goal. On a rented platform, you have limited control over the experience you give your customers. But on your own site, you have complete control over their shopping experience. This can set your brand apart from the competitors who are only on Amazon, because you'll be able to offer things they can't.
While that's the major consideration here, there are also a few other factors to consider as you decide where to send your traffic.
SEO
When you have your own ecommerce store, you need to consider SEO. Since your business is successful, you've probably already invested effort into SEO. But if you start sending users on your site over to Amazon, you'll lose some of your SEO performance.
To have a better-performing site, your goal is to keep users on it for as long as possible, and get them to take a desired action. Sending them to Amazon will give you that desired action, but it won't be on your own site.
You'll also lose valuable analytics and information when you push users to only buy through Amazon. For example, on your own site, you can entice people to opt in to an email newsletter when they make a purchase. But when people purchase on Amazon, you can't access their contact information, and you can only reach them through the Amazon platform. That's a pretty significant loss of a chance to reach your customers and know them better.
Image via Pixabay
Inventory Management, Shipping, and Packaging
If you sell on Amazon using Amazon's fulfillment service, you're at the mercy of their inventory management. This can lead to unexpected issues. They might decide to ship your products to a different warehouse, for example, rendering them unsellable while they're in transit.
Of course, you don't have to use Amazon's fulfillment to sell on Amazon. But if you don't, you'll still need to meet Amazon's shipping expectations, such as shipping media products within two business days.
You'll also give up some control over how your products look when they arrive. For example, Amazon doesn't let you include promotional materials in your packages. And your items will arrive in a plain Amazon box, rather than a uniquely branded package.
However, the unboxing experience is a powerful part of ecommerce. If you can't send unique packages, you're missing out on a chance to connect with your customers. That's yet another reason your ultimate goal should be to get shoppers buying through your site, rather than Amazon.
Brand Equity
Sending people to Amazon can also reduce your brand equity. While it sounds like your plan involves having customers visit your site first, they won't complete the purchase on your site. This means that Amazon will ultimately stick in their mind as the store that they bought from.
Do you really want Amazon to get that kind of credit? If users buy this way, they may quickly forget about your brand. The next time they want a similar product, they'll likely go straight to Amazon - where they might buy from your competitor instead.
If shoppers buy through your site, though, they'll remember your brand name as the one that they bought from. They'll be more likely to recall it for a future purchase - especially because you'll be able to send them follow-up emails and a unique branded package after they buy from you.
Image via Pixabay
Costs
As your business grows, Amazon may cease to be a cost-effective option compared to selling through your own site. In addition to losing more profit over time due to fees, you'll also need to invest more heavily in reaching your customers if they mostly buy through Amazon.
As mentioned above, you can't access the emails of people who buy your products on Amazon. This means that you'll lose their value as future customers, since you lose the opportunity to turn them into repeat buyers. Over time, those losses can add up to a significant financial hit. It's far cheaper to get repeat customers than it is to get brand-new ones.
Of course, you might be able to capture their emails before they head over to Amazon to make a purchase. But the more steps you have in your sales process, the more chances you have to lose customers before they complete the purchase. If they must go to your website, find what they want, enter their email on an exit-intent pop-up, then complete a purchase through Amazon, are you confident that they'll make it all the way through? Surely some of your competitors will offer shorter, simpler shopping processes.
The Affiliate Question
By now, you can see that investing in your own site offers far more benefits than sending people to Amazon does. Now, to answer your question about affiliate links.
With affiliate links, you send people to specific product pages, and earn a small commission if they buy that product. There is no way to get a commission for anything someone buys if they visit Amazon through your site. You can only earn on purchases of the specific products you link.
And, since those specific products can't be your own, you'd be using your website to send people to other Amazon sellers. If your site exists as an informational site that just happens to sell some products, that might be a valuable way to add revenue. But as a traditional ecommerce store, it makes little sense to encourage people to buy products that aren't your own.
There's also the fact that Amazon's affiliate rules are very strict. One mistake, even completely by accident, can get your affiliate account shut down. If you've invested heavily in your affiliate strategy, this can be expensive and difficult to recover from.
While affiliate links can be great, they aren't an ideal source of revenue for most ecommerce stores. If you operate your site primarily as a blog, not a store, they might work. But since it sounds like you're running an ecommerce business, you should probably avoid encouraging visitors to buy other sellers' products.
Image via Pixabay
The Verdict
It's not necessarily bad to send some traffic to Amazon - but only if there's a clear way for that strategy to grow your own customer base. If you find a compelling reason why sending traffic to Amazon will help you reach your business goals, you can do so. But be sure to keep all of the drawbacks mentioned above in mind. Your end goal should be to have most of your customers buying through your site, where you can control the customer experience and access the analytics you need.
While it's possible that sending people to Amazon will help grow your customer base, it doesn't seem likely. Instead, what will probably happen is that you'll lose some shoppers to the miasma of Amazon over time. Once they're there, they may very well find a competitor product that looks more appealing. And even if they buy your product, you likely won't be able to get them back for a second purchase.
Instead, what would likely be best would be to keep selling on Amazon and your own site independently, while investing in growing the conversion rates and good reviews on your site. While that might take more time and money up front, it's more likely to pay off in the end than investing in Amazon will.