Answers

Mar 08, 2020 - 07:54 AM
I am not an SEO expert but here are some quick thought:
1. What category is the product in?
No product exits in a vacuum. Surely it belongs to some category, so pick the narrowest category for which there is search traffic, write content on the topic and optimize for SEO. For example, the
PopSocket
was a unique product when it was launched. No one was searching for Pop Sockets and today they sell in the tens of millions of dollars. A viable strategy for the founders would have been to write content around "phone accessories", a narrow category than "electronics".
2. Create your own demand:
Just write content about your product and amplify this with paid social media or services like
Taboola or Outbrain
. If what you've build is actually useful, over time, people will start searching for it and you will then own the category. While there were no searches for "Pop Sockets" initially, today there are thousands of searches and they rank #1 for the term. This will not happen quickly, but it eventually it will happen and then you'll have an unassailable position.
---

Mar 09, 2020 - 10:34 AM
The main way to get organic traffic is to focus on topics that are further "up the funnel".

Funnel in this case refers to the concept of the "marketing funnel"

Imagine you invented a new product that helped people lose weight.

Top of the funnel keywords: Usually 'how to solve (problem)' and pretty broad questions. Would sign up for an email list or follow an account for more information.
"how to lose weight", "how to get buff", "how to get six pack abs"

Middle of the funnel: Narrowing down among a set of solutions, medium intent to buy. Would sign up for a lead magnet or "free" offer in exchange for contact details. Might purchase an informational product.
"do weight loss pills work", "diet vs exercise what matters most", "best exercises for weight loss"

Bottom of the funnel: Ready to make a transaction, high intent to buy. Looking for a vendor they like, know and trust.
"weight loss clinic in seattle", "gym near me", "buy weight loss pills online"

Any new product must solve some sort of problem in order to be successful, so naturally you can start by ranking for terms that your potential customers will be searching for on Google.

Ideally you can start by optimizing as close as possible to buyer (Bottom, middle funnel first).

If you product is very innovative, then may need to focus on only the top of the funnel.
---

Mar 12, 2020 - 08:18 AM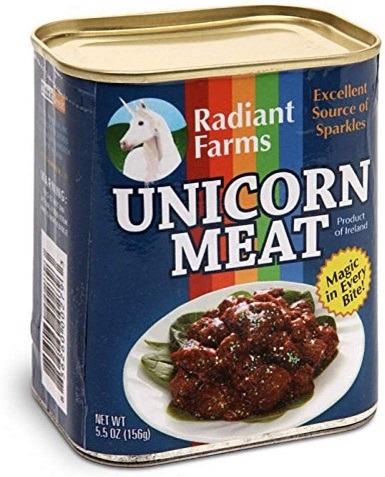 This is a great question and one that is hard to answer without knowing your product. To help paint the picture on how to tackle a new product, let's imagine a scenario where you invented a shoe insert that helps you track your kid's whereabouts. Let's say you name your product ShoeTrak.

Branded Terms
Ranking for ShoeTrak won't be difficult. It should almost be guaranteed. Only way you fail at ranking for it is if you push a PR campaign before you have your own website up or you fail at on-page or technical SEO. Clearly you'd want to buy ShoeTrak.com and some of the alternative domain versions.

Generic Terms
This is where you need to invest the majority of your thinking. You may not have competitors today, but if your product is something people will want & need, then competitors will arrive and the product will end up having a generic name. How are people going to explain your product to others? What problems will it solve? What layman terms will be used to describe your product?

In our example, you may determine the most likely future generic terms will be:
- Shoe tracker
- Shoe tracking device
- Kid shoe tracker
- Shoe GPS
If you build these terms into your pages and not rely purely on your product name, you have first mover advantage of optimizing for those terms.
Secondary Terms
Products may already exist, or will come out that compete with yours. In our example GPS & Bluetooth tracking already exists via smartphone trackers, watches, relay buttons, patches, and other types of tracking devices. New products will likely come out, like trackable pens, earrings, rings, wristbands, shoelaces, etc.

You could target some of those terms in a versus-type page (shoe tracker vs wristband trackers), but you can also target generic terms that describe what people might search for that haven't landed on what type of tracker they want:

- kid trackers
- GPS tracking wearables
- find my kid trackers
- anti-kidnapping devices
- devices to track kids
- how to track my kids location?
- devices to track elderly

Tertiary Terms
Stepping outside the more obvious terms, what search terms and backlinking opportunities could you target that would attract the right audience? In our specific case, what kinds of people would buy your product, where do they congregate, what conversations are they having, what topics are top of mind for them?

In our example, we might come up with these keyword/article ideas:

- Amber alerts - how they work, the history of them, cases where they succeeded & failed
- Kids who lose their shoes at the playground or beach & like to run around barefoot
- Kids who wander
- Families who are avid hikers
- Dealing with family members with dementia
- Search and rescue
- Canoe/kayak clubs
- Runners, Cross country runners
- Travelling with kids
- World schoolers
- Disney/Amusement park fans
- How to keep your kids safe at large events, festivals, etc.

Conclusion
Yes, it is difficult to optimize for new products that didn't exist, but if you expand your thinking you will see future-proofing opportunities, plus opportunities to build around topics where search activity & discussions are already occurring.


---

Mar 28, 2020 - 04:25 PM
Great question - 2 primary ways: CONTENT & SHOULDER NICHES


1. Content – if there is no BOTTOM OF THE FUNNEL terms that people are searching for (for example "new product reviews" or "best new product" then you'll want to focus on content that is a bit higher up the buying journal (aka FUNNEL). Think about PAIN POINTS that your product solves and make content around that. For example, if you sell "lavender essential oil" but no on searches for that, think about the PAIN POINTS that lavender essential oil might SOLVE and then write about those things. When you get traffic of people looking for solutions to their PROBLEMS you can then introduce your product.

2. SHOULDER NICHES - A shoulder niche is one that is not your exact niche competitors, but that share your same DEMOGRAPHICS. For example, if I want to sell lavender essential oil I know that the PEOPLE who will probably like that product will also like things like: Yoga, Veganism, meditation, etc. So, I can identify shoulder niches and reach out to blogs/influencers in that niche and introduce them to your product. If you can get hem to link to your product or website you will get organic traffic from the PEOPLE who you know will like your product.

Hope that helps! And if you'd like to learn more, here are some useful SEO resources:

https://serp.co/university/seo
Best,


Devin Schumacher