Answers

Dec 26, 2020 - 12:03 PM
For 90% of situations, bullet points are better. They are easy to scan especially on mobile which is 60% to 70% of traffic for most sites these days.
When in doubt, copy Amazon's style. Their site is not the prettiest or the slickest looking but you can be sure that after thousands of experiments, the current versions of their product description pages convert really well.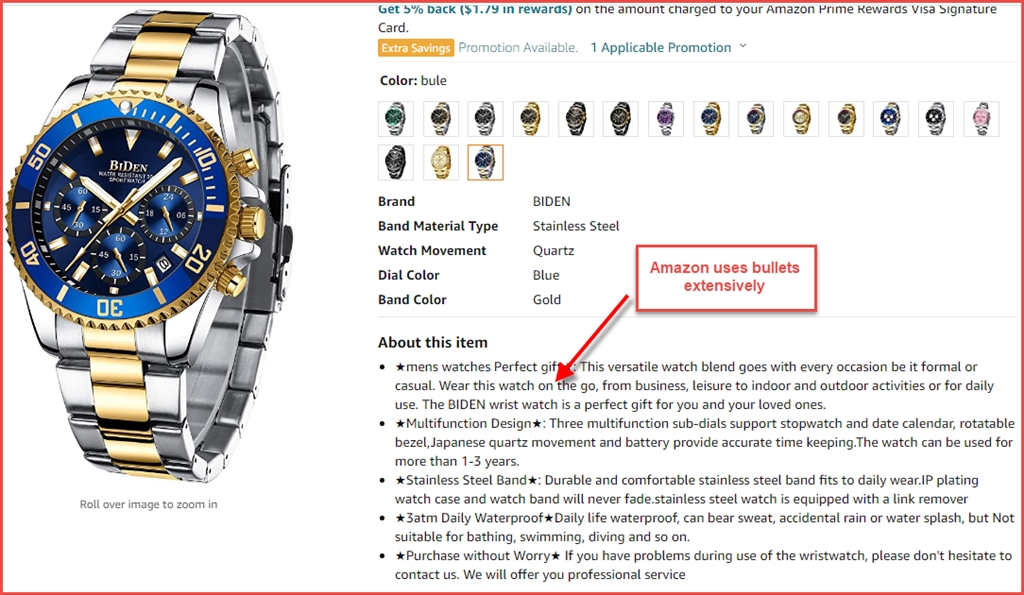 This should be the baseline upon which you should try to improve, but only on elements specific to your market and product.
That said, using prose in product descriptions can be more effective than bullets but this is the domain of the expert direct response copywriter.
This is especially true for consumer oriented products where the goal is to create emotional appeal (vs. bland bullet points). I'll share an example to illustrate my point.
Example 1: Stauer Watch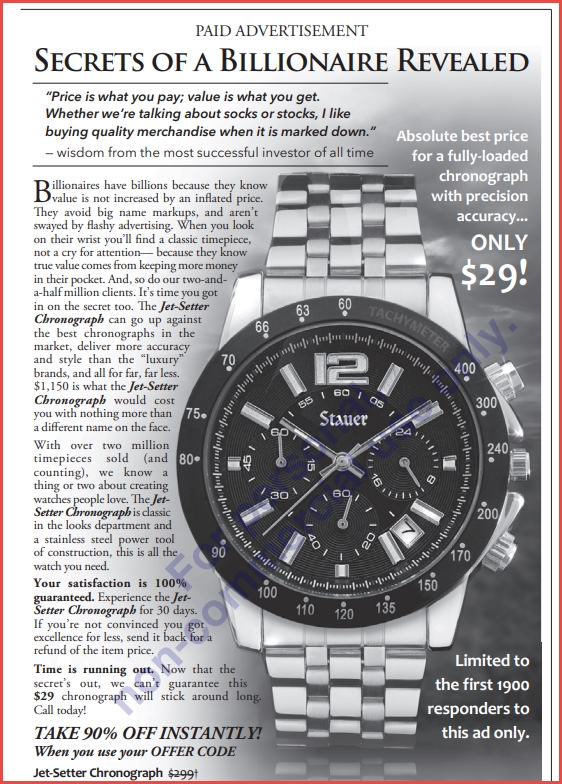 The powerful headline says
"Secrets of a Billionaire Revealed"
. The description starts with the following quotation:
"Price is what you pay. Value is what you get. Whether we are talking about stocks or socks, I like buying quality merchandise when it is marked down"
This is a quote from Warren Buffett, which many readers of the Wall Street Journal may be familiar with. They attribute it to "the most successful investor of all time" (because they don't have permission to use his name).
It then continues with this...
Billionaires have their billions because they know value is not increased by an inflated price. They avoid big name markups, and aren't swayed by flashy advertising. When you look on their wrist you will find a classic timepiece, not a cry for attention..."
Technically, this is an ad (that appeared in the print edition of the Wall Street Journal). But it is also a product description, just not on a landing page.
Notice how much more powerful prose is. It would be tough to create the same effect using bullets. This company spends millions of dollars on ads each year and so they are making money.