Answers

Jun 25, 2018 - 08:24 PM
Filecoin: Marketed well and raised north of $200 million. It benefited from its association with high profile backers like Fred Wilson and the fact that the core team had built the IPFS (Inter Planetary File System) before. Frankly, I don't think you can take an otherwise mediocre product and 'market well' if you don't have a lot of things already going for you.

Tezos: Didn't have as much going for them but somehow still managed to accomplish a lot.

Repux: I am partial here, since we helped market it. It didn't raise nearly as much but we increased the leads by 253% and token contribution conversion rate by almost double.
---

Jul 04, 2018 - 03:52 AM
Despite the market being bull in 2017, it was indeed the year of the ICO (Initial Coin Offering). Having raised just $96.3 the year before, ICOs recorded a 40-fold increase last year. In 2017, cryptocurrency projects, through ICOs, raised between $4 billion and $5.6 billion.
Of the over 1000 projects that went into ICO, only about 435 projects achieved success, raking in an average of $12.7 million per project. While not every ICO is a success, the 10 most successful ICOs accounted for over 25% of the money realized and only about half of the listed projects passing as successful.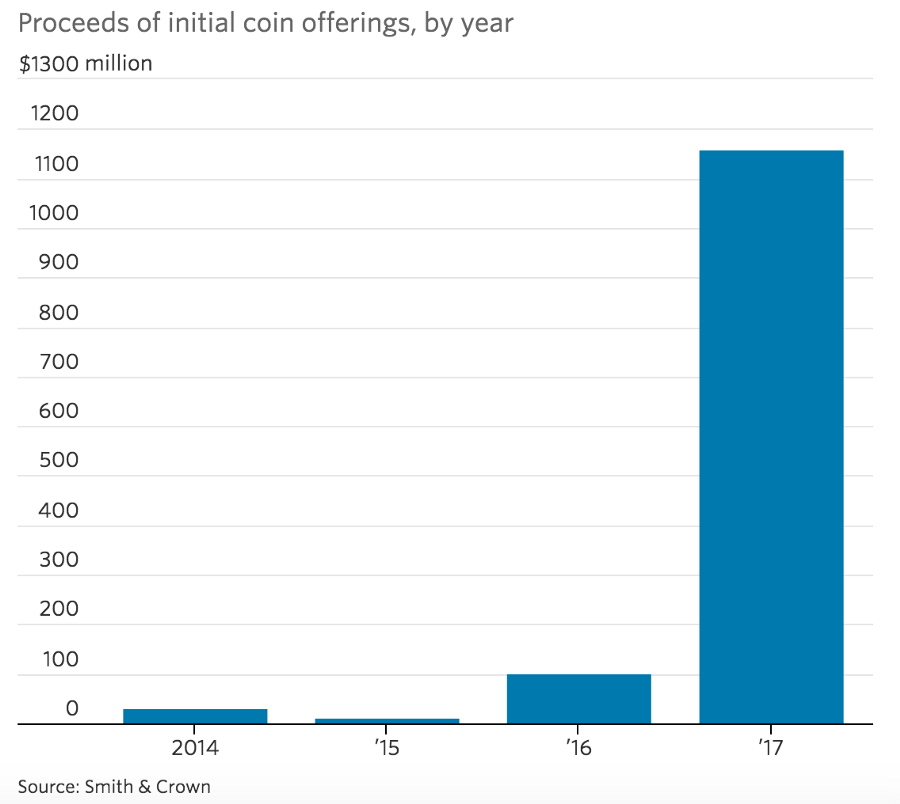 The thin line between what is deemed as success or failure in a crypro project , more often than not, lies in the marketing. With increasing budgets in the ICO space, there is a corresponding need to create innovative and out-of-the-box marketing strategies.
I will list some of the projects that raised the most amount of funding in their ICOs as I believe the success of a marketing strategy is reflected in the desired results, which for most cryptocurrency projects is the amount raised.
Filecoin
is my personal biggest marketed ICO of 2017 that blew up attracting gaudy amounts of money. It raised a gigantic $257 million from presale to the second round to claim the top spot. One of the key success factors for Filecoin's success was backing from investors from Sequoia Capital, Y Combinator, and Union Square.
If you are wondering what Filecoin does, it is a cryptocurrency project that matches people in need of storage to people who have extra storage space to spare. It helps you get paid in Filecoins for letting someone use your extra storage.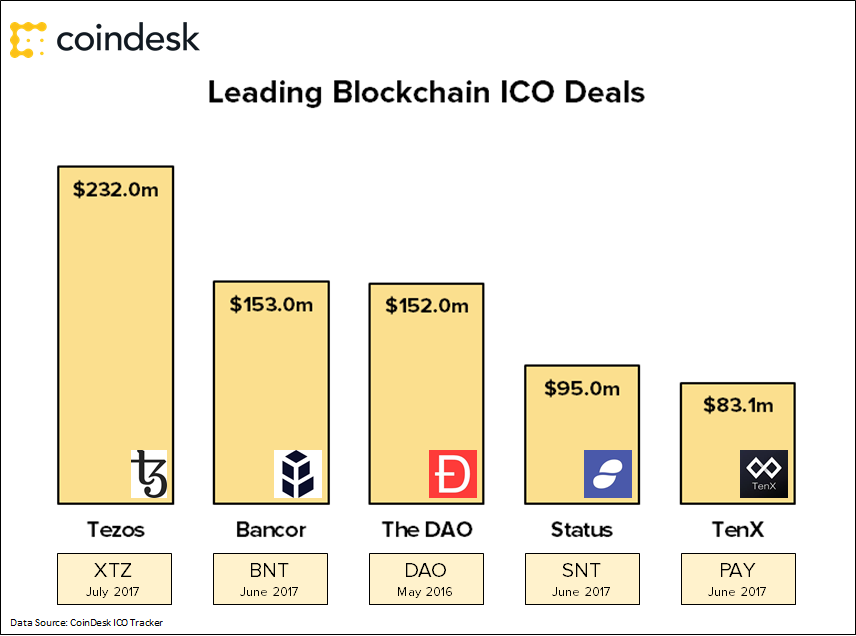 Tezos
briefly had a stint as the largest ICO ever before Filecoin spoiled the party. It raised a noteworthy $232 million. Its whitepaper just falls shy of boasting and trash-talking other altcoins: "Although most alt currencies harbor their own source of innovation, they have no means of adopting the innovations of other currencies which may succeed them."
Its unique feature is that it is highly ambitious and operates on a brand-new blockchain, not on Ethereum unlike many other projects. This project raised a ton of money partially due to having an uncapped ICO albeit controversially as they didn't stop taking funds after a certain point or amount.
EOS
is another cryptocurrency project riding the $100 million wave. It is a blockchain operating system which emphasizes its improved scalability to compete with Ethereum. The team distributed its one billion tokens in stages each having a fixed number of EOS tokens giving small fish a chance to swim with the whales.
The ICO raised $180 million and the team hopes that developers will buy into its auditable process to build projects in the EOS platform.
Bancor
the $153 million cryptocurrency project was inspired by the one world currency vision of John Keynes and its tokens can contain multiple coins. Bancor, like Tezos, raised lots of money as it was an uncapped ICO. It enjoys the backing of venture capitalist, Tim Draper.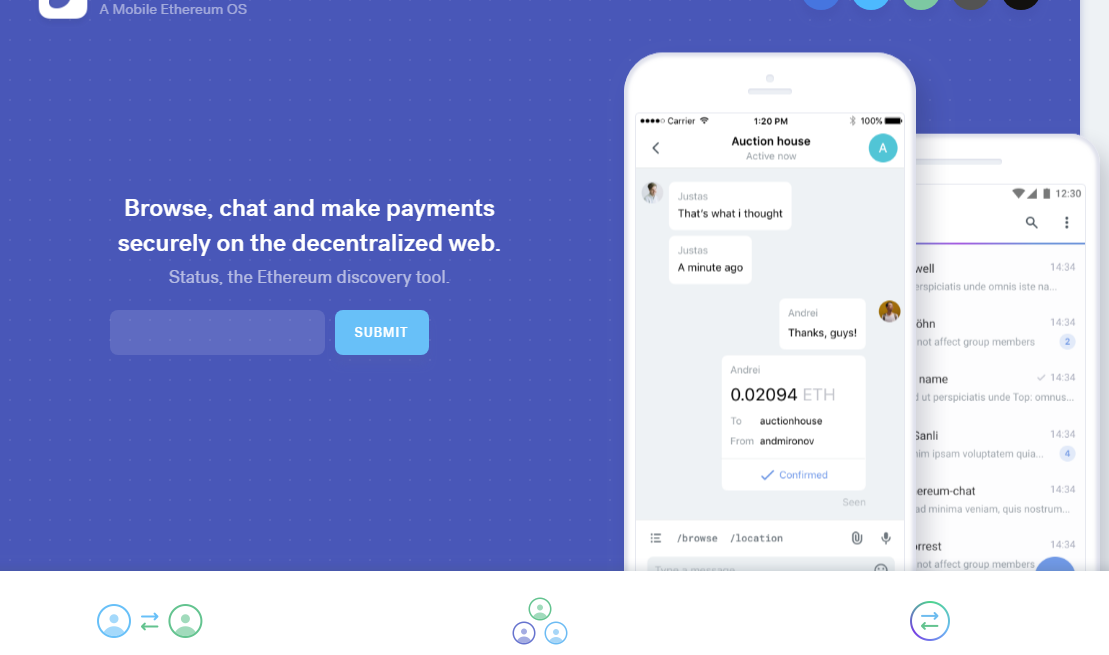 Status
cryptocurrency project closes the $100 million ICO list with $108 million raised for its project. The Ethereum-based encrypted messaging app hopes to turn your phone into a node on the Ethereum network. One can easily store, send, or receive Ether and smart contracts to your friends or coworkers.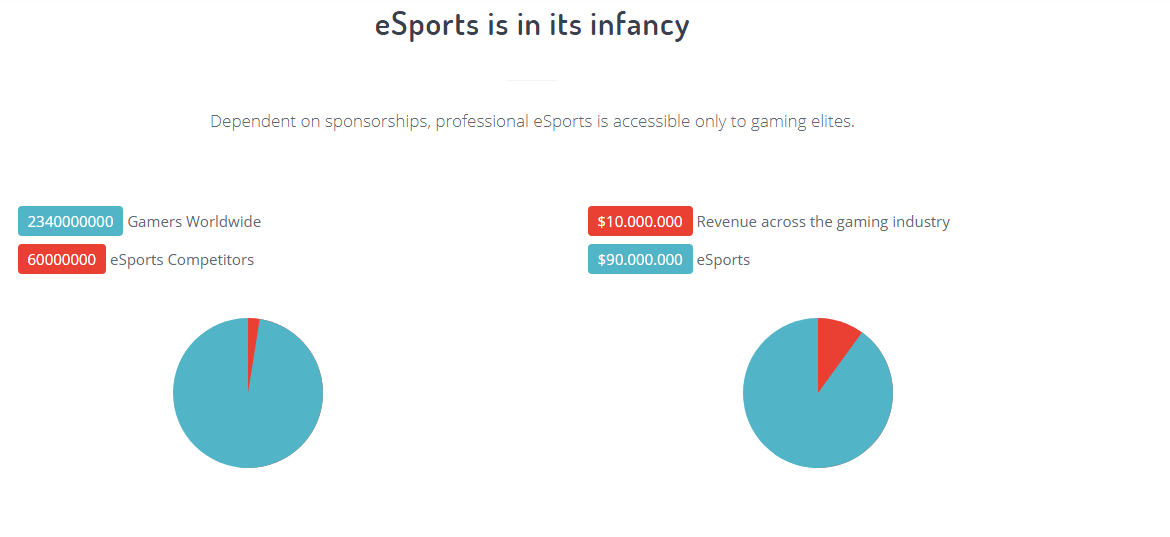 MobileGo
is a personal favorite project and I think it is a worthy mention despite not raising a $100 million. It however did just fine with $53 million snapped for its war chest.
This project provides a platform gamers to download games and go head-to-head with friends and opponents by capitalizing on the 36B Global market. While the ICO lacked a hard cap, it did have a time limit which in my opinion really capped its potential.
Some good news for marketing junkies is that this project will put half of its raised capital into marketing! We all know what $25 million can do to a well planned and executed marketing strategy.