Answers

Nov 08, 2018 - 07:12 AM
Indeed your foregoing assumption is true – China is rapidly turning out to be the fastest-growing destination for luxury and you need to build a robust targeting strategy for your segment.
A good targeting strategy ought to be focused enough. The key factor here is the specificity with which you define your segments since a more specific targeting technique implies an ease in identifying the appropriate marketing channels, influencers, and promotional tool to reach your desired demography- in this case, Chinese HNI.
First of all, I will delve into some statistics I came across while I was doing my routine reading on some of the world's luxury segments which happened to lean heavily on China. One thing we need to appreciate before moving forward is that the definition of HNI in China is a bit skewed as most people draw income from various streams as opposed to the conventional monthly salary approach that is common in America, Europe and the Middle East.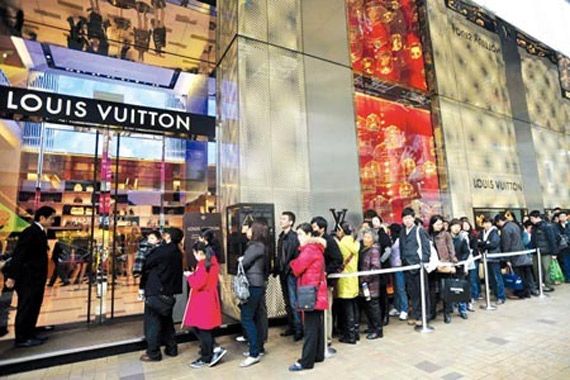 Photo Credit: JustLuxe
How do we define High Net-Worth Individuals in Mainland China?
It is not accurate to define HNIs in China solely based on their personal incomes. Moreover, since income is a sensitive topic in the Far East nation, affluent people may not be willing to openly disclose their sources of income. Moreover, the "black market" is a very important segment in China as many millions of people draw substantial income flows which quite frankly lie outside official statistics.
As a result of all these variables and intrigues surrounding the definition of a HNI in mainland China, countless numbers of consumers with apparently low reported official incomes are substantial purchasers and consumers of luxury items. As such I think that you ought to consider consumer behavior rather than income or assets when defining HNIs in mainland China.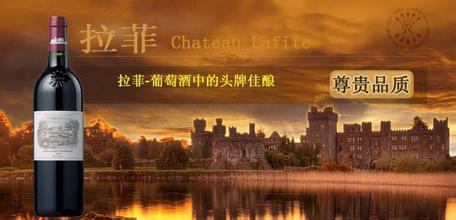 Another aspect that I thought would be useful is the character of these individuals especially regarding their social and internet usage as this is the mode which you have chosen to engage this demography.
The survey on mobile disruption in wealth management put China at an unassailable lead which makes mobile-based targeting your best bet in this sector. The wealthy people of China are clearly in control of their mobile usage and technologically most advanced amongst other countries.
One more thing. China's luxury market is so specific and a few brands and commodities seem to be more desirable than others. It is no secret that China is the top destination for French win as well as top global fashion brands like Louis Vuitton, Dior, Gucci and Cartier As you can see from the chart below, when it comes to luxury, China plays in the Champions League.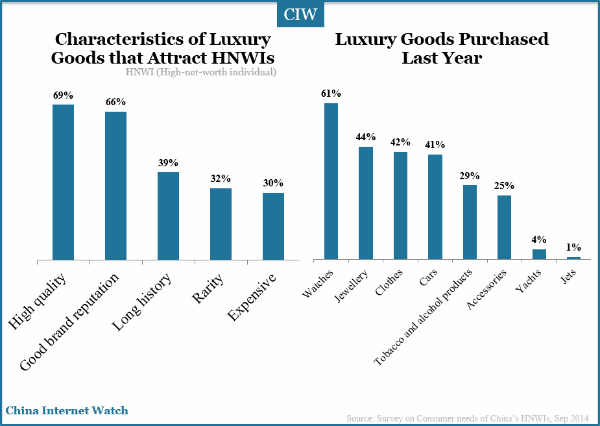 The Strategy
Since we can now appreciate the fact that the Chinese social media is unique, we need to adopt a unique targeting strategy. Here are a few things that apply to the general digital ads landscape in China which also have interplay with the luxury consumers.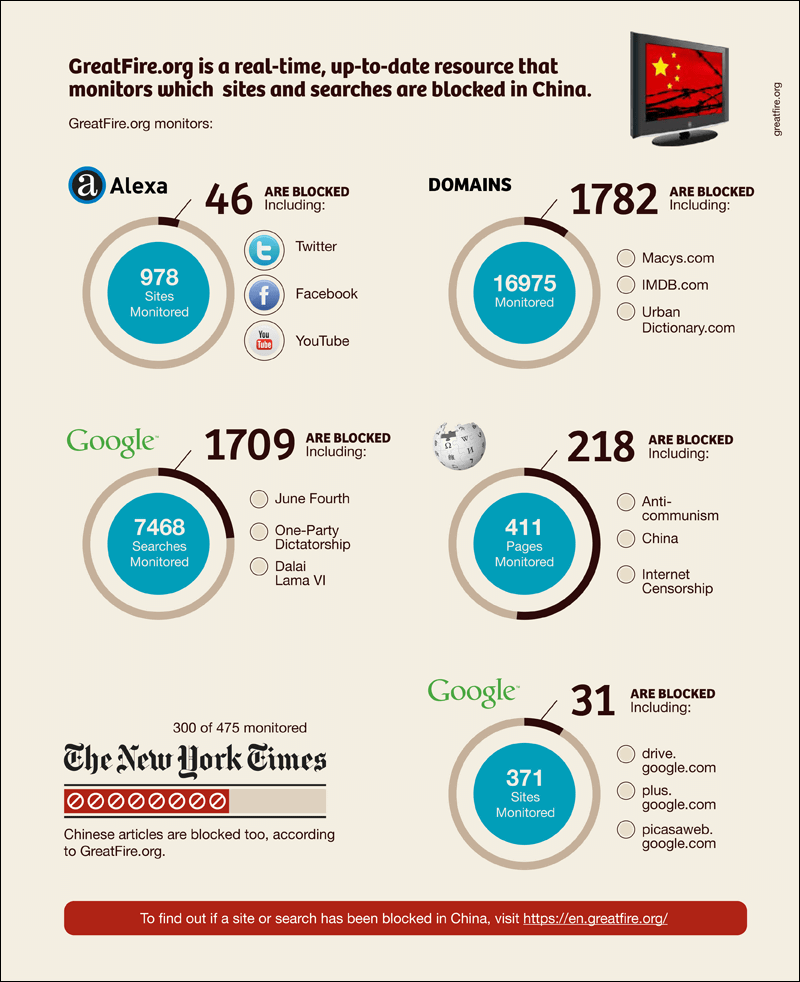 Forget the Classics : No Facebook ,No twitter
The Chinese autocratic regime has tightened its noose around the neck of major social platforms. By what 'legitimately' began as censorship, the major platforms such as Twitter, Facebook and YouTube, Google have eventually been banished.
Consequently, this implies that you need to steer clear of such platforms as any ads that you serve will get no audience in China. Instead, look at the available local options.
Different social media networks imply different strategies and behaviors which you might have to learn before diving deeper. Understanding the local social networks in China is key to be successful on the Chinese luxury market just as you were in other countries.
Keep Watching for New Trends
When it comes to social networks, China is way ahead of the U S with a solid database of over 900 million users, more than the combined population of Italy, Spain, Germany and the United Kingdom.
ChinaPost estimated that netizens in China spend about 40% of their 25 hours/week on social networks. While it seems like it has little impact, more time on social networks mean more interactions and a rapidly evolving landscape. This will of course have a bearing on your targeting techniques.
An example of how China's social media is rapidly evolving could best be demonstrated by the fact that Chinese social users could embed video content in their posts more than a year before the US could use it.
Consumer Behavior in China
One more thing you need to nail for your brand to be visible especially to the online target users in China is their peculiar behavior. Majority of Chinese consumers are more active online and follow average of eight brands on social media.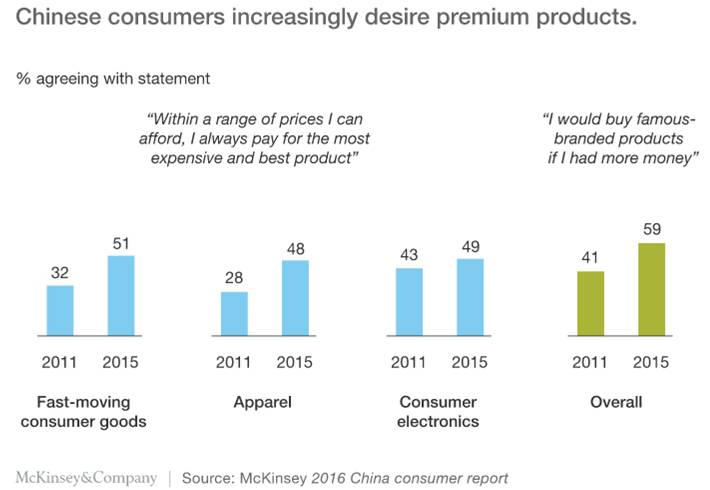 In addition, more and more people with an online presence have a social media presence. Ogilvy One puts this figure at an estimated 91% of the around 900 million users as at 2017.
I cannot emphasize enough how crucial the issue of censorship is to the Chinese digital world. The government seems to have a growing list of "sensitive" topics with Google being the latest casualty. People thus go online to find any information despite censorship applied.
Trust therefore arises as a sensitive matter in China. More and more people are growing distrust towards traditional state controlled media channels like TV, press and radio
In the midst of all these polls indicate that Chinese luxury consumers are very much influenced by their families friends and by KOLs (Key Opinion Leaders) online .KOLs are influential leaders characterized by apparent ease in gathering communities around them. Often, times they are already offline celebrities or online personalities.
These people if carefully recruited, can help you spend a positive word about your business hence making it appear as a trustworthy brand, a quality you can't afford to lack in the luxury sphere. This digital solution has proved its mettle in China, at least much better than in Western countries.
In China, Content is King!
This market is stratified and also faced with censorship challenges. This alone, makes it twice difficult to push content to your target than it would have taken in Western countries.
This calls for a special offering in terms of how you structure your content as well as where you target you audience .Most people have rightfully (at least to some extent) claimed that content in the basis of all social media strategy in China.
Let's see how we can leverage all the available social media networks to push your brand in this murky environment:
First, you will need an army of content creators to publish positive content about your brand. As we earlier noted, trust is one elusive quality in Chinese media, and you need to build and maintain it at all costs.
In recent years, Alibaba, Tencent and Baidu has dominated China's online scene by offering a blend of micro blogging, instant messaging, dating and multimedia platforms. Here's a description of the main avenues where you can vouch for your luxury brand in China's online platforms.
a). WeChat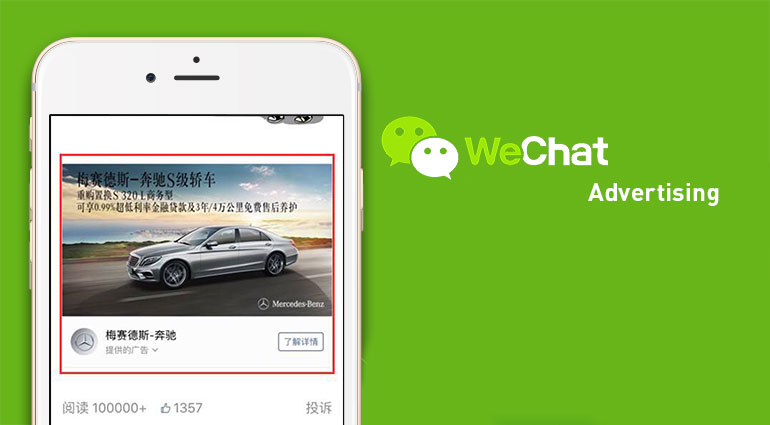 Weixin as it is called in China, is Tencent's premier offering which boasts of over 950 million users. It is China's top social network that offers text messaging, voice messaging, video games, e- commerce and most recently, mobile payments (WePay).
WeChat allows you to target ads based on specific demographic factors like age, gender, region etc. This stratification is relevant to your cause as it simplifies targeting. Here you will be able to target consumers directly and have a positive impact on your brand loyalty and reputation.
There are four different points to consider as far as this brand is concerned
Since WeChat operates differently from other social media networks in western countries, you have to adapt your content to the needs of your affluent customers
Rich, relevant, authentic content in key hence you have to work on your content so as not to look so common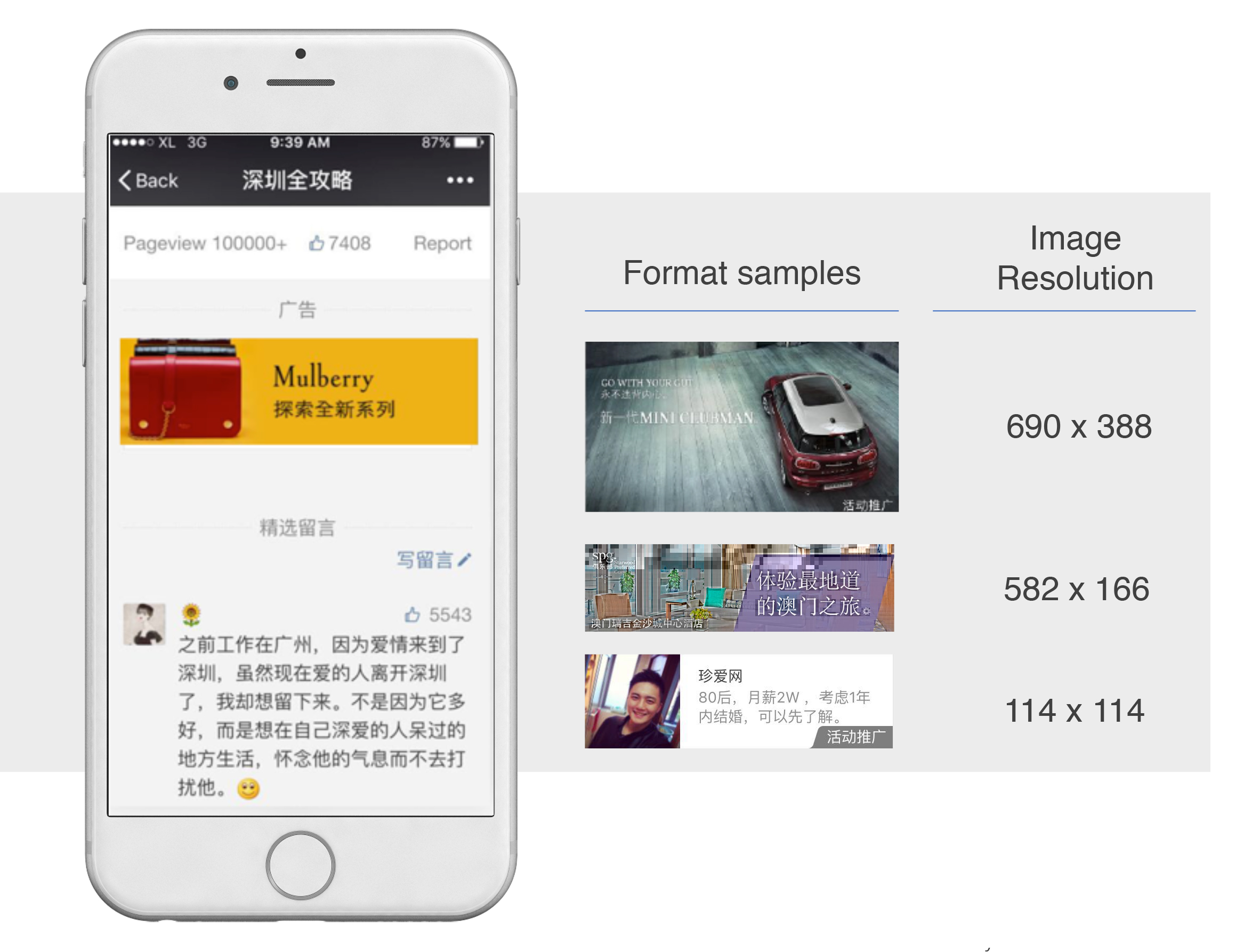 Just like twitter, Facebook and Instagram WeChat's Advertising platform allows you to share all your content and product with your followers
It is a great way to improve your brand visibility and engage your clients who need innovative and creative posts.
Five types of posts can be published on this platform: text, video, audio, images and pictures with text (think of the viral memes on Twitter and Facebook). Most brands actually incorporate H5 pages into their posts and official accounts to optimize their WeChat and increase the quality of user experience.
Once you have published your content, it is necessary that you promote it in WeChat groups. You could join some niche luxury groups to promote your brand or set up your own just like on Facebook
In order to reach your target audience in China via WeChat, it is imperative that you understand the subtleties of how the platform works.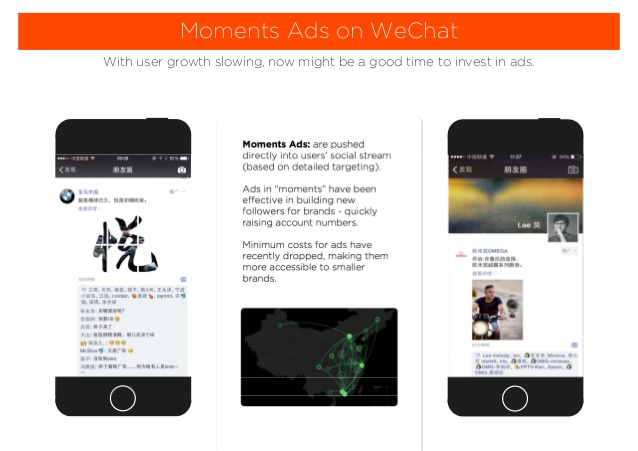 Source: Slideshare
The most common and successful way of advertising that have seen succeed on WeChat is promoting your brand on WeChat moments. It was launched a few years back and it has proved successful in increasing brand engagement in China's number one social network.
b). Sina Weibo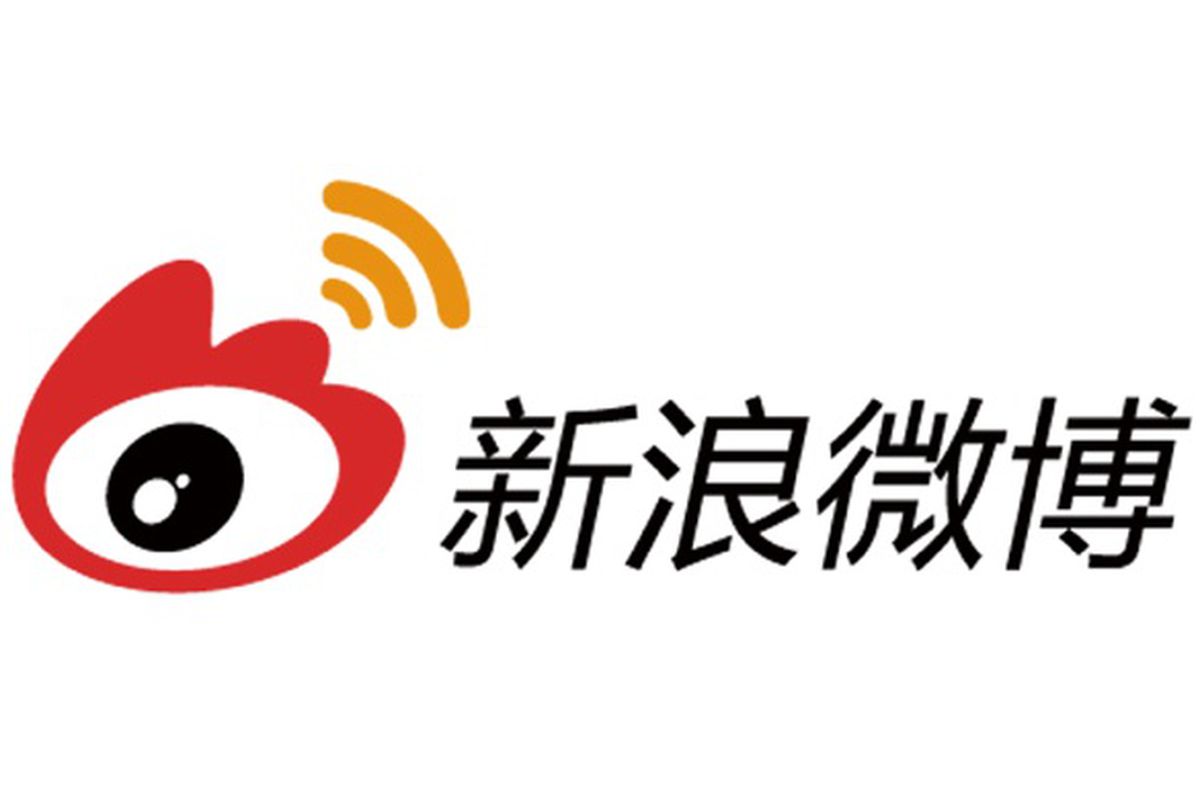 Twitter is flagged amongst the "sensitive" platforms by the communist government of China. This necessitates the emergence of a local micro blogging site to fill the void of sharing social posts via short texts (often around 140 characters).
With around 600 million users , Sina Weibo is ideal in getting to your consumers as it is a popular platform over there. It is relevant for creating ads and getting customer feedback.
There are four ways to advertise on Weibo:
Banner ads – work like backlines that direct you to the advertisers home page
Fan tunnels – it helps you target a large group of Weibo users
Fan stop/ fan headline - it is a popular option for Weibo advertising as you promote your content directly or through other famous accounts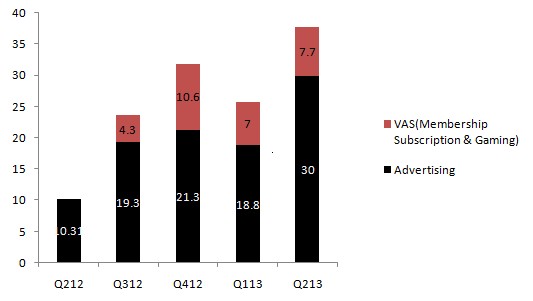 Weibo search engine promotion - Sina Weibo has Google AdWords-like features such as a search bar that provides the hot search list and keywords-based search keywords. This can help you target what is trending among Weibo users.
c). Qzone
This is one of the most successful social networking platforms in China that has over 600 million subscribers to its name. This platform is a good fit to push content as it allows users to write blogs, watch videos, send photos and listen to music.
With it you can customize pages, integrate multimedia content by creating fully customizable microsites. This is a good fit for posting your product reviews and descriptions.
Here you can create original experiences for your consumers which are a very important feature for luxury products.
d). Little Red Book
This platform has been touted as the best e-commerce shopping app for foreign products. Based in Shanghai, this app targets women aged between 18 and 35 years and helps them discover and buy luxury products from oversees as well as share their fashion ideas and tips.
While I am not sure your products target this age group, I find it this app could be a good fit for your products as it offers a luxury audience.
e). Zhihu
Zhihu is a Chinese question and answer website, more like this website, that help users to find expert insights into various areas of e-commerce in mainland China.You can position your brand through this website as users often find answers to their products.
If you are looking to get into the Chinese market, then I implore that you consider these options although they are not all that are available out there.
---

Nov 10, 2018 - 10:38 PM
A word of caution though! The high end luxury goods market has cooled of recently. According to the Wall Street Journal,
https://www.wsj.com/articles/cartier-owner-takes-shine-off-chinas-luxury-boom-1
541768585
"Fears that the weaker Chinese currency and stock market would dampen spending, together with reports of a Chinese customs crackdown on shoppers bringing home suitcases full of handbags, have wiped a fifth off the valuations of the 10 biggest European luxury stocks since mid-August. "
"Richemont's portfolio leaves it uniquely vulnerable. Shoppers tend to forgo big-ticket purchases such as $100,000 Vacheron Constantin wristwatches before handbags, meaning the Swiss group will be hit first in a downturn. It is also more exposed than peers to third-party retailers, who order cautiously at the first sign of trouble. And Richemont makes more of its sales to the Chinese than competitors—44% compared with 38% for the wider luxury business, according to HSBC"
China's president Xi Jinping has also cracked down on the 'guanxi' culture of using gifts to win business from government agencies, previously responsible for a lot of luxury goods purchases.