Answers

Nov 28, 2018 - 08:51 AM

Great Question. I've included screenshots better examples throughout the answer.
"Subscribe to our newsletter" is not only boring it's far less ineffective than it could be. The first question visitors will ask is….Why? Why should I sign up for your newsletter? Why should I add your regular publication to my already long list of newsletters that bombard me every month, week or sometimes daily?
(And by the way, your visitors are regularly unsubscribing and skimming down their list due to the poor content and limited availability they to read them. So your newsletter be on it's A game!)
In order to get more people to sign up for your newsletter it is imperative that you convey the value they will get if they do so. You can tell them they will get deep discounts on products and services, or they will get insider information that they can't find anywhere else, or they will be the first to know about new products.
If your visitors think that signing up for your newsletter will just be a bunch of information that they don't care about or that you're going to push your sales pitch on them – who would sign up? Nobody.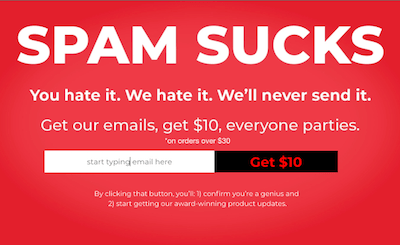 So to re-iterate, convey the value of signing up for your newsletter. And to take it a step further, convey that value in your sign up button. Don't just use button text such as "Sign Up". Instead, use text such as "Get Discounts" or "Get Insider Information" so that the value is boldly conveyed.
And if you really want to amp up sign ups – offer something for free. Years ago I had a newsletter box on my gardening website that was getting about 2 sign ups per day. I decided to offer a fresh garden recipe book to visitors who signed up for the newsletter and saw my sign ups jump tenfold. Approximately 20 visitors per day were signing up for the newsletter.
It was simple. All I had to do was write the book once. Upload it and now my subscriber list was growing at the speed of light. After a little more than a year's time, my list had grown to 10,000 subscribers.
I had several options of what I could offer for free here. A garden journal, a book on preserving home grown food through canning, vacuum sealing and dehydrating. The point is – be creative. Find something that your audience will see value in.
And it doesn't even have to be an ebook. It could be an app, software or anything else of value that you can give away for free.
And finally, to ensure that your subscribers don't unsubscribe from your list, make sure the content is gold. Your visitors will be able to sniff it out if you are just sending them junk as a way to get into their inbox and sell your products and services.
It might seem like a lot of work at first to really dedicate time to writing good content if your list is only a few hundred subscribers. But try to look at the big picture and know that this good content is going to be a critical factor in helping you grow your list – along with conveying value in the first place to get people to sign up as well as your free offering. They all work together.
And if you want to take it a step further, add links within your newsletter where people can share the newsletter with friends. They too may find value in your content and quickly become subscribers as well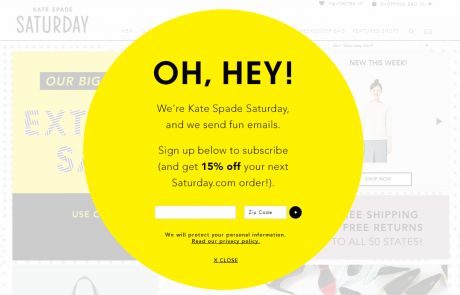 .