Answers

Mar 14, 2019 - 09:46 AM
If you are specifically asking about the emerging platforms of ecoomerce advertising, have a look at this question that was asked earlier. I believe it covers a huge chunk of Amazon Display Advertising:
What is The Truth About Amazon Ads? Anyone have experience with Amazon ads?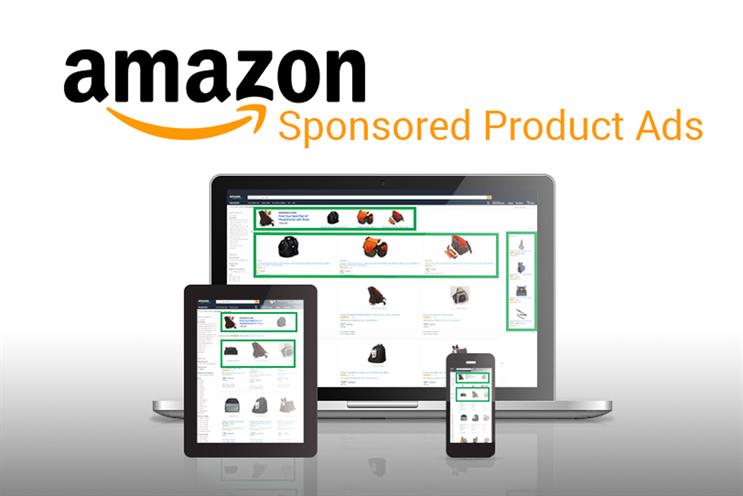 Source: Amazon
Caveat: Spending money on advertising is a risk-reward situation. Always keep in mind that there is a risk that it may not work. At times, you don't gain new customers or your sales may fail to increase.
Before maxing out your stake on advertising, ask yourself whether you are willing to spend that money to no positive result. Else, just start out with a minimum budget and be sure to test several approaches.
Before I get to answer the question of how much these sellers pay for banner ads and other prominent placements, I will first look at this question from the reverse angle i.e. How much are people charging to place ads on prominent sections of their websites?
Direct ad sales often fall among the most consistent income streams for ecommerce website owners. Advertising is a proven moneymaker. Virtually every website out there – news sites, mainstream media websites, news site, YouTube, Google, and Facebook use advertising.
As long as you have a sizable audience, companies will always flock you. Moreover, that's where your potential for making money lies.
Yaro Starak has been making money off ads since early 2000s. What started like a trickle with a first ad sale of $50 a month rose up to a high of $5000 a month. This is potentially what you it could cost you or what you may be able to make once you have consistent visitors.
Average advertising spend for small businesses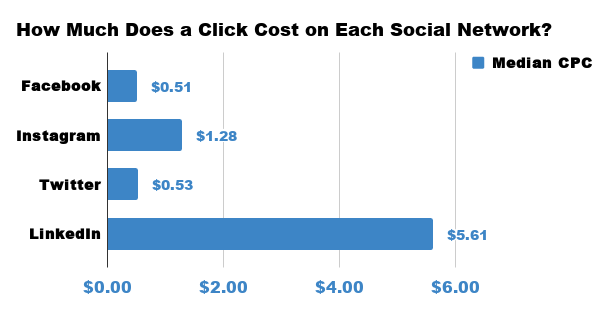 Source: Falcon.io
Industry-Level Rates
On the other side, let us look at what industry-level rates are for leading online advertising platforms such as Google Ads, and Facebook:
On Google AdWords, the average cost of an advertisement is $2.32 per click. An ad on the Display Network costs under $0.58. On Facebook, the average cost per click for an ad is $1.72.
When it comes to Cost per Action (CPA), Google advertising search campaigns' average cost is $59.18. The typical Facebook Ads cost per action is about $18.68.
The CPM for Instagram, a relatively new and fast-rising platform is around $5 but the rate is constantly rising as more marketers embrace the platform. Facebook's CPM is around $10.
On Bing Ads and Google Ads, the most expensive keywords go for $50 or more per click. These keywords are highly competitive in industries with high customer lifetime values such as insurance and legal sectors.
When it comes to general advertising spend, the average small business' monthly spend is in the range of $9,000 to $10,000 per month, which works out to slightly above $100,000 annually.
Banner Ads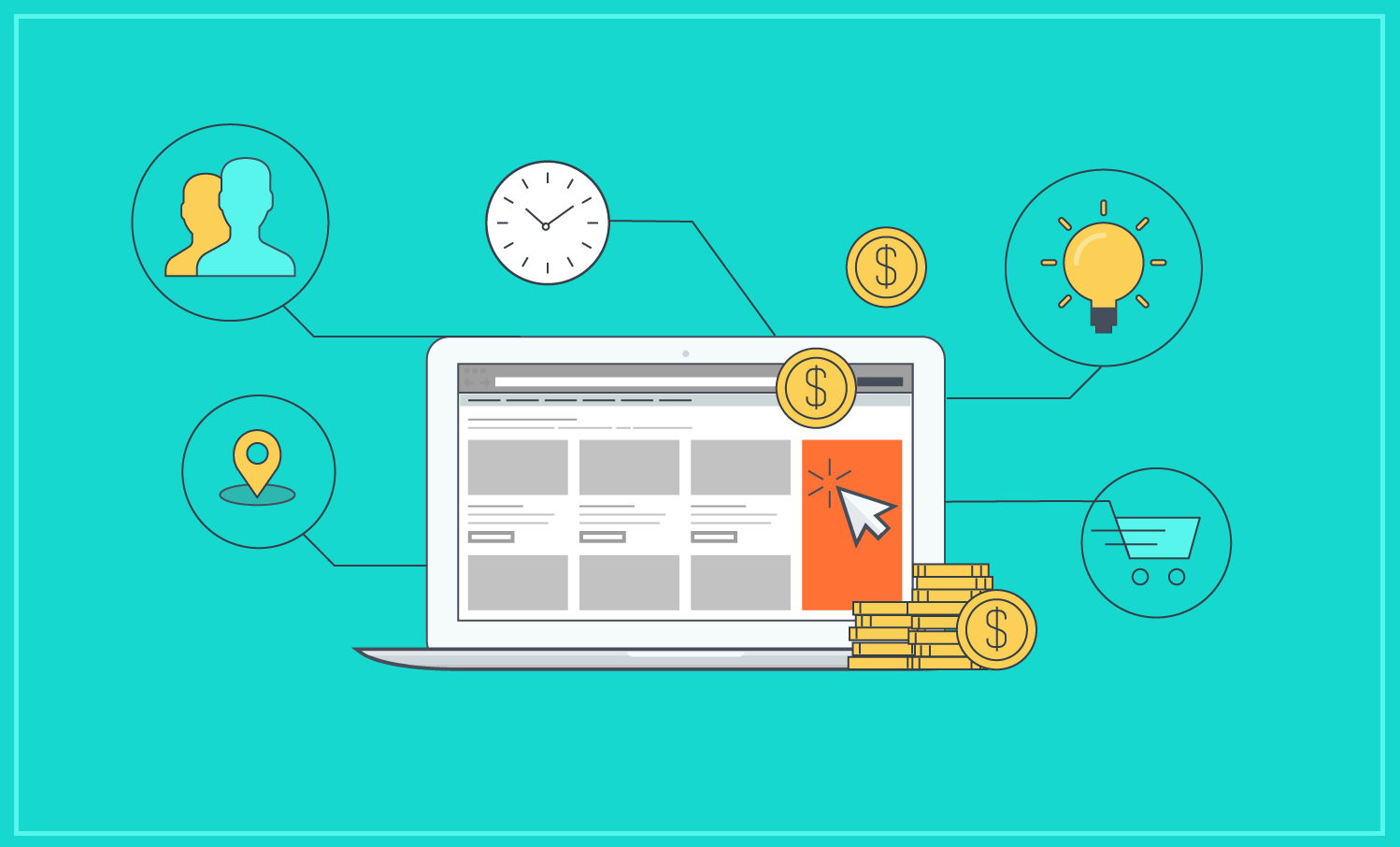 If you consider these platforms (Google, Facebook, and Twitter etc.) are mainstream, you may be asking: What about banner ads?
In terms of the cost of advertising on banner ads, an important starting point is the best placement for the banner ads.
Where you place, how you position them and the content of these banner ads have a huge impact on not only how many people will look at your ads, but also how much you will pay.
Agencies and ad networks calculate the cost of banner ads characteristically according to its number of impressions. Rates often start low from about 50 cents per one thousand impressions all the way up. On the other hand, some websites will charge you a one-off fee for a particular period.
Eventually, the final price that you will pay depends on your banner ad's placement, size, and the website's audience. A campaign typically lasts for at least one month.
Another dimension is employing banner exchange technique. Banner exchange advertising involves displaying other ecommerce sites' ads on your site in exchange for display of your banner ads on their sites. Here you control the niches of the sites that you may target.
I have seen people advertise their banners on more authoritative websites such that you feature their banner ads on your website up to 10 times in exchange for yours to be feature 6 to 8 times.
This form of advertising exchange can benefit you if you have a highly effective banner. The end goal is to increase your website's awareness and click through rates.
A high CTR against your advertisement lessens your cost of advertising while concurrently raising the chances of you making a sale.
In the US, Europe and other developed markets, large rectangular banner ads command the highest CTR at 6.22% for non-video banner ads while video banner ads average 4.25% in CTR.
Here are the top banner ads exchange sites that are available out there:
How banner placement influences the cost of advertising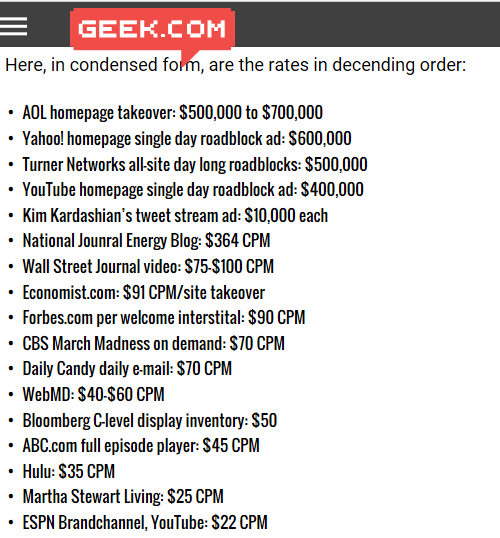 Plain advertising will not work in an instant. In order to increase your CTR, you must consider the placement and positioning of your banner ads. Keep in mind that here is where the cost implication comes into play.
Banner ad costs are directly proportional to the website's ranking and the placement of the banner on the site. I presume you are targeting higher ranked and prominent sites.
While each site will charge individually based on their rank and how they perceive their reach, I will only illustrate a few popular sites in this context.
Should you decide to place your banner on a popular search engine like Yahoo, the cost will range between $20 and $50 per 1000 impressions. Yahoo however is limiting in that you may need to buy a minimum of 100,000 impressions, which takes the cost over the roof.
In the event that you place your banner ad on the homepage, it will cost you a whopping $450,000 per day on Yahoo. On YouTube, a homepage video-based banner ad would cost at least $400,000 per day and a banner ad on Facebook's logout page will cost you $100,000 a day.
Here is a sneak peak of how the cost of advertising on prominent spaces looked like a decade ago: Here's Who Gets the Highest Ad Rates Online
Conclusion
In a nutshell, there is no one-size-fits-all approach as far as marketing costs go but here are just a few variables that are business-specific that could help you determine how much to spend:
Past Experience - ask yourself what has worked for you in the past. This will give you a sense of direction on how to adjust your budget accordingly.
Marketing Objectives of your business- there must be forms of media and places to advertise that suit your business objectives. Once you identify these, you can now determine how much it will cost you to drive results here.
Competitive Landscape – do a reconnaissance of the spaces where your competition is advertising. How much will it cost you to stand out from the competition?
Size of your Business – for those in a startup environment, the marketing budget is often flexible enough to accommodate investing huge sums to ramp up brand visibility.