Answers

Apr 30, 2019 - 06:54 PM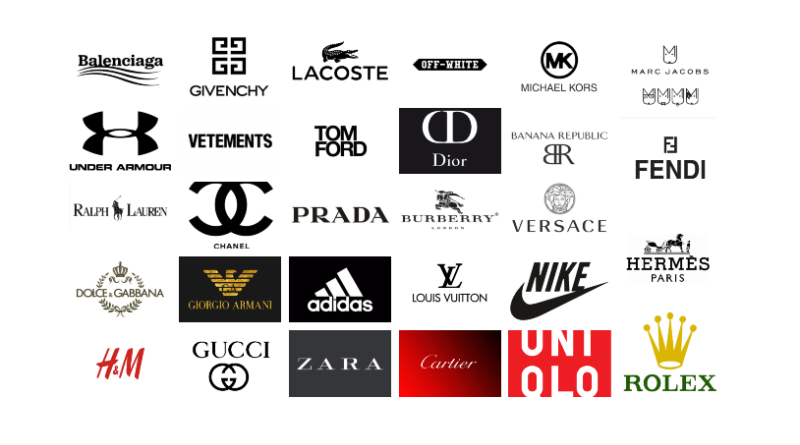 Top clothing brands in 2018: image source https://www.trendmut.com/top-ten-clothing-brands-2018/
[Posting with permission on behalf of Journey1819]
I have a little experience in this. Take it with a grain of salt but here is my 2 cents.
You need to find whole-sellers and liquidation companies. You can find them via google searches, Linkedin profiles of company owners and via websites that offer such stuff like liquidation com.
But It is very unlikely that you will have the money or reputation/credentials to buy this type of stock direct from manufacturer in other words buying overproduction stock from source as this would involve signing a contract to buy like 100 pallets per month minimum
Also what you need to consider when buying this stuff is to understand that it is all the crap stock that nobody wanted. Odd sizes, crazy colors, non-popular styles/shapes etc. I have experienced this first hand.
I am not saying that stuff you will get will not sell at all, just understand that it will not be the popular stuff, as that stuff will always sell out and will not reach liquidation/overproduction stage of inventory life cycle.
The big guys generally have well established contracts with manufacturers and brand owners. Where the contract says something like "I guarantee to buy and pay for all of the overproduction and/or customer return / shelf wear / warranty issue stock.
If you are not registered as an LLC (Limited Liability Company) with decent history of trading and evidence of decent amount of funds available, you have no change to ever get such contract.
Your next step failing the above is to find the wholesellers who do have such contracts and buy from them in smaller volumes. They will often cherry pick the best stock and also give you a higher price than buying direct which is understandable.
I am curious, where do you plan to sell this stuff after you get it?
Selling such stuff on Amazon is tricky, some brands are restricted to authorized distributors only. (you must have letter from the brand and invoices to prove this).
Also Amazon at some point will ask you for invoices to prove your stock origin and if it comes from a company that is known for selling shelf pulls and customer returns etc, they will ban you from selling on Amazon as they treat that kind of stock as "Used" even though it may not be used.
I am not saying "do not do it", just be aware of the risks involved. Amazon want you to source direct from authorized companies. Again I am no expert but I have already had dealings with Amazon for similar kind of situation... not even related to clothing category.... and it's not great.
As for eBay it is a much safer place for this type of stuff, especially if selling as "Used", chances are you will be left alone to sell any volume of stuff that you like. It is definitely important to be registered as LLC again to get decent selling limits.
However... the danger with selling on ebay once again comes when you start to sell stuff in "New" condition. Then you run the risk of VERO takedowns as well as Trademark infringements etc.
Certain brands have departments that police ebay and request takedowns of their products if they are sold in New condition and you are not an official distributor / retailer that is authorized to sell these products.
It is definitely a minefield out there... you can lose your eBay account or Amazon account very fast if you do the wrong thing. However if you learn to navigate this minefield by avoiding certain brands etc etc, you will do fairly well out of this business.
I have an eBay business where I sell in the category of pre-owned designer clothing and accessories and since registering as LLC I had very little trouble with my selling activities.
Currently I have over 3300 units of stock listed with total sale value of £150k. My turnover in the last running 12 months is over £300k.
Oh, almost forgot... from my research for future growth of my little eBay business I have come across this and already registered for it but have not bought anything yet as I am too busy as is.
Look at this: https://www.macys.com/ce/splash/Liquidation-and-overstock/index
Good luck!
---

Apr 30, 2019 - 07:07 PM
Another idea that may be worth exploring. About 10 years ago I had this friend who was making a decent side income selling highly discounted brand name products online to customers in Australia, New Zealand and maybe some other countries.
I was super impressed and had to ask: How did you pull that off? did you get contacts at companies like Nike, Adidas, Calvin Klein and the like?
He grinned, paused for a moment then said. I didn't. I just go buy whatever is at the local Costco (in San Francisco) in bulk. The stuff is usually highly discounted and so I just mark it up 20% to 30% and I can still make a profit, while giving my customers a discount.
I don't know if this would work today but it might in countries where there is no Costco, if you can get the customers to pay for international shipping.
---

May 29, 2019 - 06:20 PM
Hi, Bangladesh is making many branded clothings like H&M, Zara, Bershka, M&S, C&A, CK, J&J, Ralph Loren, Tommy Hilfiger etc. After the shipments from factories, some pieces are available as surplus (over production) which is cheap from original prices. If you want those goods, i may help you. Pls write me on [email protected] or +8801611003400 (whatsapp / IMO)/ Thanks.