Answers

Jun 28, 2019 - 02:21 PM
Hey Dingane - So one of my hobbies is researching into storyform and the craft of writing.
What I've discovered from some of these awesome writers is that writers block is actually solved by RESEARCH.
Robert (bob) McKee is one of my favorite sources on this topic. And of course all of his friends.
He has 10 commandments of writing (story) and commandment number 6 is to "know your own world like God knows this world."
Meaning... one can't write because one has nothing to say. The way you beat this? Research!
If you're selling a certain type of thing, or you sell to certain categories of needs... then obviously your knowledge goes into how you select your inventory.
In fact, when I was hired by Venus Swimwear to help them do their testing, i had a pretty frank conversation with their CEO at the time, and he was trying to debate which plays he needed to make to meet his revenue targets.
One of his plays was in new inventory/SKU selection... because they only made the swimwear in house... not all the other clothes. He had special knowledge there, on what to choose, how to choose, what's trending... etc... and that knowledge was a lever he could pull on to get results in the industry.
And so he did.
So... do your research in the category. LOTS of it. Become an expert! Know ridiculously more than any other person you know. Become ANNOYINGLY knowledgeable about it.
And then... the key... is to select from that body of knowledge what is more 1) relevant 2) urgent and 3) important to your audience.
You want to use your knowledge to SERVE the customer in close proximity to their moment of making that purchase. Then they will like you and trust you more, which means more $$$ in the long run if your prices are competitive. The term NOW being used for this effect is call "Pre-suasion" (Check out Cialdini)
IT all starts with research...your knowledge on the topic... and then your ability to use that to help your people.
Another example: One of my friends in the industry, Brian Carroll, started up a lead gen machine back in the 2000's and did really really well where his company was eventually bought out. He and his partners wrote a book, and got a lot of attention.
But time passed and the company that bought his business didn't really do it justice. in the end... he needed to reinvent himself a bit. He had all these contacts... but seemed like he wasn't sure how to position himself. Until he had a fabulous idea.
He researched empathy in sales and business. He became annoyingly knowledgeable about it. Like... if i need to talk to someone about employing empathy in sales and marketing to make money... he's the guy. No question. Hands down. He knows TOO MUCH about it. :) You know people like that right?
Well... he successfully reinvented himself. Created a new business... and stays on top of all the research that is even closely related to it. To rebuild his content, he looked at every possible angle and interest his audience could have... published a wide array of articles... and let analytics tell him the rest.
It's funny... most of these thought-leaders find that they have a few articles that bring in the vast majority of their traffic. They didn't know which articles would do it. They just started writing! And that's what you have to do.
Become knowledgeable. And then, think about your customers. Figure out what out of that body of knowledge is 1) relevant, 2) urgent and 3) important to them.
Hope this gets you started.
here's a link to some notes someone has taken from McKee's story writing workshop. Scroll to page two and look at commandment 6. And then whatever else you can find:
http://www.thestickingplace.com/wp-content/uploads/2016/09/McKee-isms.pdf
-Jon
---

Jun 29, 2019 - 09:12 AM
I agree with the Jon's answer. When you become "so good they can't ignore" (in your field) you will never struggle to find topics to write about! And the key to this is to read a lot! Here are some additional thoughts.
For me, my field is CRO (Conversion Rate Optimization) and specifically for ecommerce companies. CRO is a pretty rich field and is enough to sustain a steady stream of blog posts.
But some of the topics can get really technical, really fast and so by also writing about ecommerce I am able to maintain a balance between content that is accessible and interesting to a lay audience (who I can then gradually introduce to CRO) and posts that my peers would also enjoy!
For me, I do the following:
Read a book a week (about 50% business and marketing and the rest general interest--history, science, biography, personal development). Recently I read Robert Cialdini's book Presuasion and posted an excerpt about one of the techniques.
Read the Wall Street Journal and the Economist every week. I get a lot of ideas for posts from their more business-oriented articles. They also periodically publish special industry specific reports such as this one Advertising. Additionally I am able to answer questions posted by others based on the general knowledge I've amassed. For example this one about Indian ecommerce.
Spend at least a few minutes a day on Hacker News and Geekwire. These are surprisingly rich sources of ideas.
Take courses from other experts in my field and occasionally attend conferences. For example MECLABS, Conversion XL, MozCon etc.
If you were looking for an easy short cut, sorry! It takes work to be a prolific blogger but the rewards are worth it. That said, here are some short term tips that could help, assuming you are reasonably knowledgeable about your field.
1. The 20 Ideas method (popularized by Earl Nightingale): Sit down with a blank piece of paper and pencil and don't leave until you've written 20 ideas for a blog post. Write just the headlines. Most of them will be no good but you will likely get one or two gems if you really take the time to write at least 20! Angles to try: Why X happens, How To do Y, The Truth About Z (debunk some myth in your industry).
2. The Fishbone method: Of the 20 ideas you generate, draw little lines from them and generate more related ideas, like one fish bone leading to the next. This is why it is best to use paper and pen!
3. Try going a little broader: For example, for me, this would be zooming out from CRO and exploring topics in ecommerce.
4. Try drilling deeper (getting more specific). For me this would be drilling deeper into checkout pages or email subject lines. My colleague Jon wrote a post on checkout pages that went about as viral as a post on such a topic can go!
---

Jul 06, 2019 - 01:06 PM
I absolutely agree with what's been posted already - if you do your research and read a lot, post ideas will start to flow naturally. To build on the previous answers, here are some more tips for coming up with new ideas that will resonate with your audience.
Follow Your Competitors
What are your closest competitors posting on their blogs? This is an easy source of inspiration, and also allows you to set your brand apart.
Of course, you don't want to directly copy ideas from your competition (although you'll probably find some general topics that you also need to cover on your site). But you might find that you disagree with one of their posts, or see that they didn't fully cover a topic. Your posts can fill the gaps left by your competitors' content.
Don't forget to read the comments on their posts, too (check social media, as well as the blog itself, for comments). Questions and thoughts their readers had can give you a great source of new post ideas.

Use Tools to Follow the Conversation
A Google Alert lets you get a heads-up anytime something gets posted online about a specific topic. This helps you easily stay on top of the conversation on topics relevant to your industry, without spending a lot of time on research. The more you're aware of industry trends and news items, the more you have to write about in your blog.
BuzzSumo is another great tool that helps you see what's being discussed in your niche or by your competitors. Just type in an idea or keyword, and you'll see a list of related posts and how well they performed.
Consider Pain Points
A good blog post often addresses or solves a question or problem. This could range from troubleshooting a common issue to explaining something interesting about the history of your industry.
Try to see things from the perspective of your target audience. What might they have trouble with, or want to learn more about? What questions do they have about what you sell? Answer their questions and solve their problems, and you've got a healthy start to a blog that people will actually want to read.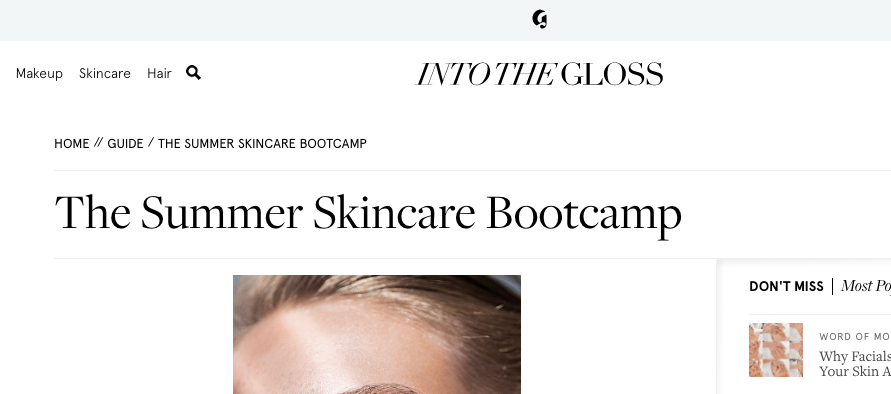 Think About Timing
Some blog post topics are "evergreen," meaning they're always relevant. Others are time-specific. Thinking about what makes sense to post at what time can give you lots of new ideas.
For example, gift guides for holiday shopping make valuable posts for November and December. However, there might be other holidays relevant to your industry at other points of the year, too. A Mother's Day or Fourth of July shopping guide can work just as well as a Christmas one.
You can also make posts specific to the seasons, posts that relate to the latest industry news, and much more. For example, a clothing store might post "How to Pack for the Best Beach Trip" in the summer, and "10 Perfectly Giftable Accessories" in the winter.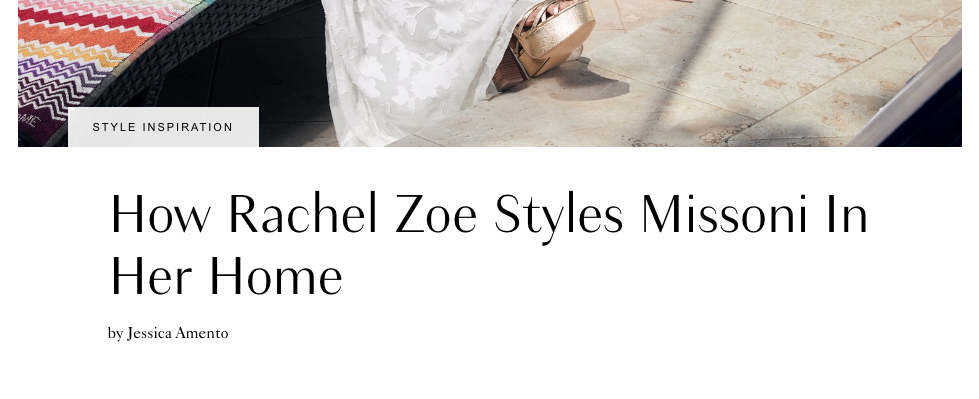 Humanize Your Posts
You can tap into elements of the celebrity/influencer marketing trend while also humanizing your blog by featuring interviews and profiles with industry figures. They could be experts, entrepreneurs, influencers, employees, your CEO, or anyone else who makes sense for your brand. This has the added bonus of letting you tap into that person's audience, since they're sure to share the post on their own channels.
Post Company News Items
Whenever your brand does something new and exciting, like launching a product or opening a new location, that deserves a blog post. These posts can be short and sweet, offering the essential information that helps readers feel like they're in the know. If you have a company party or event, that's also a great source of a fun, photo-heavy post.

Research Keywords
Researching keywords isn't just important for SEO - it can also help give you ideas for what to write about. Use Ahrefs to get keyword suggestions that will help grow your traffic. Look for keywords that you can rank for easily, avoiding those that have already been overused by the competition.
Make It Essential
Posts with titles like "The Essential Guide to…" often perform well, and also give you a good source of the long-form content that Google currently loves. Try words like "Ultimate" or "Complete" in your titles, or something like "The Last Guide to ____ You'll Ever Read." The wording indicates that you're an authority on the subject. These "Essential Guides" also let you pull together information from other posts into an overview format.
Reread Your Old Posts
Go back to your oldest posts and read them again. You might find that some of them need updating. But instead of just updating the initial post, why not delete the old one and post an entirely new, updated version? And even the old posts that don't need updates can give you a source of inspiration. Maybe you can elaborate on the idea, or cover a similar topic that you missed in the previous post.
When you get in the habit of regularly generating post ideas, you'll start to see inspiration everywhere. It's just a matter of getting your brain to always be looking for ideas throughout your day. Keep a notebook on you, or start a new note on your phone where you can jot down ideas as they come to you, and don't hesitate to crowdsource ideas from your team, too.