Answers

Jul 02, 2019 - 10:57 AM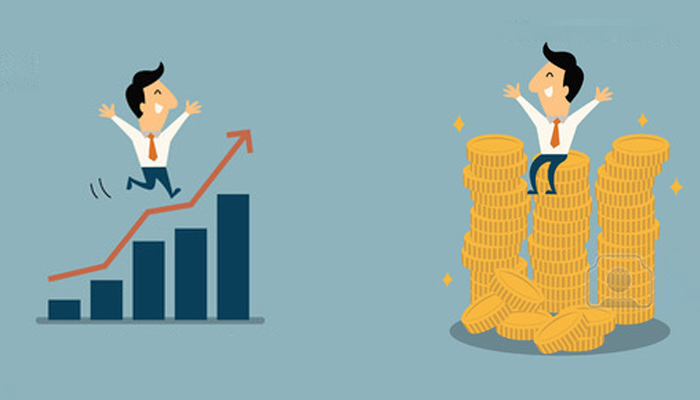 Image credit: Empxtrack.com
The Truth About Pay for Performance SEO Deals
There are many hidden facets to a deal like this. It sounds good on paper because goals are aligned and it gives the SEO a chance to prove their worth, but in practice, it doesn't work out as well as it should/could.
If you ask most SEOs who have tried this, they'll say YES, I'll do a profit sharing deal under one condition: I control the site. Why would they say that? Well, let me give you an example of two large sites I'm currently working on.
The first one (we'll call site #1) relies on 3rd parties to implement my recommendation, the other (site #2) has in-house Devs dedicated to implementing my recommendations.
Site #1
I've been working with for about 4 months and they've only implemented one item from about 100 I've recommended and it took them 2 months to implement that single line of code. It has improved their traffic, but it will take another 6 months to really see the effects.
It is incredibly frustrating for me to wait so I've reprioritized their efforts to take as much out of the 3rd party's hands as possible by switching up their content management system so we can begin the real work.
If we stop now, they could claim that I only gave them a 10% boost. There is so much potential being buried behind their bottlenecks and red tape.
If this were a performance deal, it would have been a waste of my time. Even as a 6-month project, I'm terribly frustrated because they haven't seen what I'm capable of and I want long-term clients.
Site #2
I've been working with a couple months and the changes we made in the first two weeks has nearly doubled their traffic & leads.
There are things that we could do now that would really pour gas onto the fire and potentially double their traffic again, but they would risk growing too fast, having too many pages and could be seen as over-optimization which could lead to long-term search engine penalties.
I don't want to take that risk. Instead we'll take a slightly slower, but much safer approach. If this were a performance deal, I might be incentivized to take great risks to reap great rewards, even if it destroyed the company long-term.
Those two examples shed light on the issues I see with performance-based contracts.
Assuming a quality, knowledgeable SEO:
1. The SEOs recommendations need to be implemented. If the SEO can't force them to be implemented, and if they aren't implemented in the right way, the SEO will become frustrated and may move on and invest more time in a different performance based contract.
2. Assuming the recommendations are implemented and are successful, a situation can be created where the company is initially happy paying out the profit share or performance bonuses, but that can wear off a year or two down the road. For example, over a 3 year period I recently turned a client's $100k a month from organic search traffic to over $1 million a month in organic search traffic. If they had agreed to a 20% finders fee deal baselined to their starting monthly revenues, they may have balked at the $20k a month they would have paid me to get them to $200k.
They probably would have fired me & enjoyed the extra $100k they took in, but then they would have missed out on what happened the next few years. They now enjoy 10X their baseline.
Had it been a performance deal, I would be making $200k a month, or $2.4 million a year. You can see why such a deal is attractive to me, especially if the gains were paid in perpetuity.
Now let assume a bad or high risk taking SEO:
1. With a longer-term contract, the SEO is incentivized to work on easy changes with big impacts, then coast. Grow a client 30%, then move onto the next client, and grow them 30%, then collect the steady checks without doing any future work. If they see opportunity to grow bigger, sure they might do more, but the easiest money would be to fix the easy, most obvious mistakes.
2. With a shorter contract, say for example a contract where if you get us to position #1, we'll give you a $50,000 bonus, the shady SEO may use purchased links, hacked sites, or other high risk strategies to grow your traffic.
A month after paying them the big bonus and being excited about being #1, but then search engine's algorithms catch up, or the spam team decides to blacklists the site. Now you go from #1 to chapter 9.
Personally, I think a mix between a regular paid contract and some incentives might be the best approach.
I have only tried this twice now and admittedly I was burned by it both times. The first time I was highly incentivized to get a Black Friday site to #1,2 or 3 position for that term and ended up getting them to #4 from (from being unlisted 3 months before, which is quite a feat).
I was given close to full control, and it took a lot of work for me to get them there. A month later they were #3, then #2 and eventually #1, but my incentive timeline was over. The second time I was helping a flatlined site and by the time the big growth kicked in, they were sold to another company and I never got to collect my bonus.
One more thought about pricing:
From my experience, no other marketing activity has as high of an ROI as SEO. And no other marketing activity relies on knowledge & experience as much as SEO. For those reasons, I've seen countless times that cheaper is not better. In fact, when you go too cheap, you usually end up hurting your site, losing traffic.
I've also found that clients that pay me the most typically are the most successful in implementing my recommendations because they have extra pressure to not waste my advice.
One time an existing client negotiated lowering my monthly rate, not only did my interest dip somewhat, I saw their interest in SEO go down as well.
In fact, the marketing executive completely stopped attending all meetings and they ended up investing heavily in overhyped non-SEO marketing opportunities that never panned out.
In summary
I think performance-based SEO contracts could work for both parties, but long term it can turn into the company not wanting to honor the contract long-term, and massive frustration for the SEO if the company ignores their recommendations.
A better approach is likely a monthly fee with incentives, but you must make sure you are working with a quality SEO and that the incentives reward long-term, sustainable traffic without putting the site at risk.
---

Jul 03, 2019 - 02:28 PM
I know there are a handful of marketing firms that do most of their business with these types of deals. I wouldn't suggest offering something like this to other types of SEO firms.
Doing attribution for SEO -- that is to say "Who generated this increase in organic traffic?" is really difficult to say especially when there are multiple parties involved.
For example: What if you run a big facebook campaign that drives branded searches for your product. Google analytics reports a spike in organic traffic.
Are you willing to give up a percentage of that profit, OR willing to set up complex systems to approximate the attribution of their individual contribution to organic search?
How do you do cross device attribution? etc. etc. etc.
Personally, we don't do these deals at my agency because they add lots of complexity for not much benefit. We're going after a very specific type of client that we're sure we can help based on our past experience. Going through the trouble and taking on the risk of your company going under isn't worth it for a typical deal.
This is a much easier deal when it comes to paid channels, because your campaigns are more trackable by design and ROI on a specific company's or person's work is easier to measure.
tl;dr: If you're trying to get a heavy hitter like @Dustin Woodard involved in your company without paying their normal rates, then you need to take it further than profit share. You probably need to offer a percentage of your whole company, and pitch them just as you would pitch any respectable investor or a partner.