Answers

Jul 15, 2019 - 10:04 AM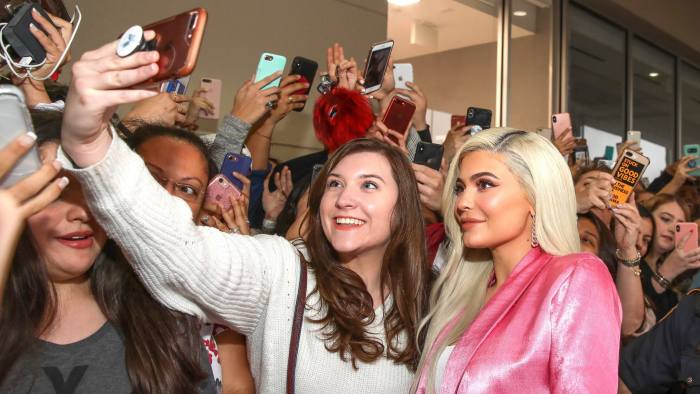 While many influencer marketing platforms focus more on the software, Speakr is unique in that it works more like an agency. On this platform (the first of its kind), you can connect with over 20,000 different influencers who might be a good fit for your brand. Even better, Speakr vets its influencers and prioritizes things like real audience engagement, not just large numbers of followers.
If you want authoritative influencers who might have smaller followings but more industry knowledge, Speakr is a good place to look. You can search by category to find the right people for your industry, and you can also work with large numbers of influencers at a time.
But with that said, Speakr has suffered from some serious issues in the last few years. A number of influencers in 2018 reported not getting paid by the platform for their work. Although this issue didn't affect brands directly, it means you'll probably find a smaller pool of quality influencers on the platform than you once could. While Speakr representatives claim to have since worked to fix these issues, the reputational damage will last for years.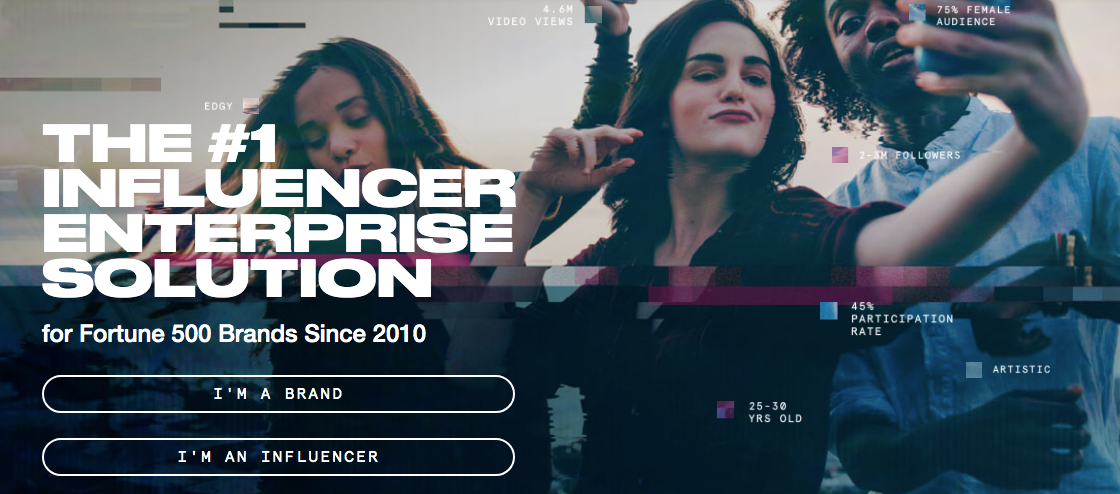 Upfluence
Upfluence is ideal for small- to mid-sized businesses that don't have huge budgets for influencer marketing, but still want to reap its rewards.
Unlike Speakr, Upfluence doesn't offer much guidance to help you sync up with the right influencers. However, you can search their database to comb through about 500 million different posts, so you can find the right influencers to work with.
Upfluence also provides you with software to manage the influencer relationships once they've begun. For example, you can track how well each influencer campaign is doing right there on the platform. In some ways, the platform is like influencer-specific Google: it provides you with both search functions and analytics. Plus, unlike Speakr, it has mostly positive reviews.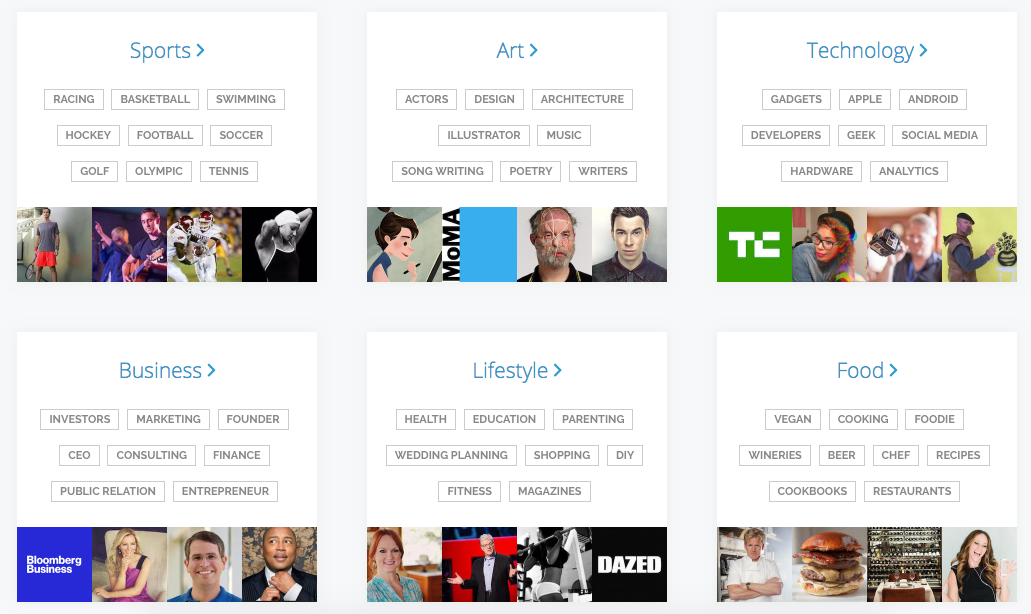 Klear
If Upfluence is like Google for influencer marketing, Klear is more like a "dating site" to help you find the perfect influencer matches.
On this platform, you can create a profile of your ideal influencer, and then get a list of people who fit the bill. It even provides information on each influencer's followers, so you can see if their following really matches your target audience. And like Upfluence, it includes a dashboard where you can manage these relationships and see how well your campaigns are doing.
Klear is ideal if you have very specific requirements for which influencers you'd like to work with. This is a good fit for brands with very particular niches, although it can also benefit just about any brand.
AspireIQ
If you just want the basics - a searchable database of influencers with healthy followings - AspireIQ might do the trick.
This self-service influencer platform simply lets you comb through a list of 150,000 influencers to decide who to work with. It does provide important information about each influencer listed, such as post and engagement numbers. You can also pitch multiple influencers at the same time, and manage their replies through the built-in dashboard.
AspireIQ also offers a nice platform for organizing content campaigns. You can manage content throughout the creation process, as well as tracking how it performs once it's live. And if you want to keep things super-simple, you can also use the Quickmatch feature to find influencers for a certain campaign.

Buzzsumo
While Buzzsumo is often associated with searching for popular content in your niche, this platform can also help you find the right influencers to work with. Plus, the fact that you can also do competitor analysis and content discovery on the same platform can be helpful.
Through Buzzsumo, you can search by location or topic to find influencers to work with. Then, you can add further filters to narrow down the list by reach, engagement, and other factors. You'll get all the analytics you need through Buzzsumo, too. This is an ideal tool if you want to manage your content strategy and influencer marketing strategy all in one place.
Overall, all of these options offer valuable ways to connect with influencers (even Speakr, with its bad press, has some good things to offer since it's cleaned up its act). The right choice for you will depend on your company size and preferred influencer management methods. I'd recommend trying out a few platforms that are within your budget and sticking with the one you like best - or even working with multiple platforms to expand your possibilities further.