Answers

Jul 13, 2019 - 04:49 AM
What Does BlipBillboards Do?
BlipBillboards seeks to make billboard advertising more accessible to small- and medium-sized businesses, by providing options that work with any budget. You can use their ad designs or your own, which may be helpful for companies without cohesive design teams.
Although there aren't all that many reviews of the service online, Facebook users have left mostly rave reviews about the ease of use, support team, and cost-effectiveness. Google reviewers echo these sentiments, stating that they like the flexibility, response times, and payment options.
So, if you want to advertise on a billboard and don't have a big budget, BlipBillboards is a good solution. However, before you pull the trigger, it's also wise to ask yourself whether advertising with billboards is really the best use of your funds.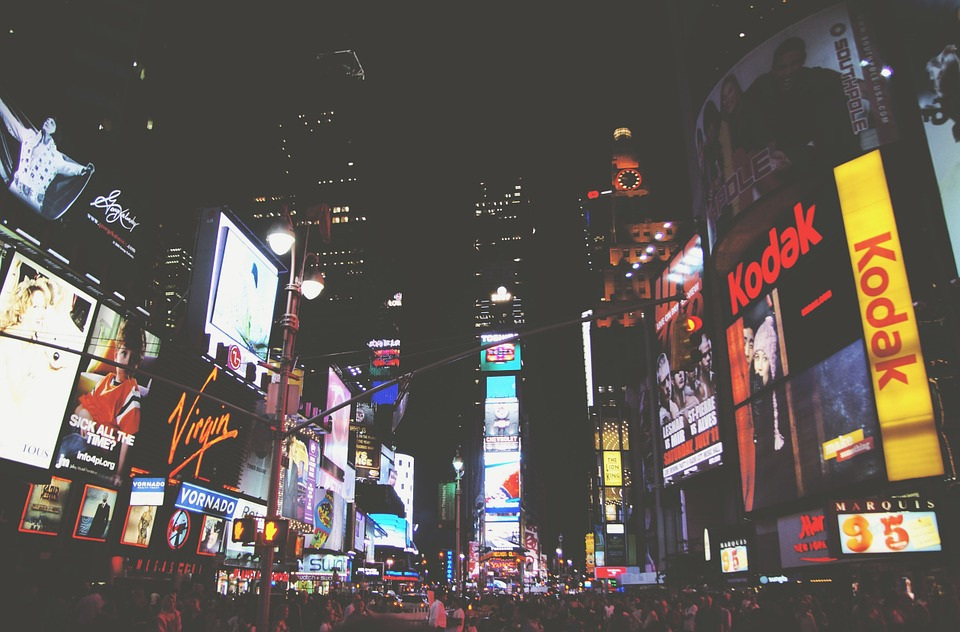 Image via Pixabay.
Are Billboards Worth It?
When you use billboards, it's very difficult to track your results, since people who find your company via billboard don't leave a digital trail you can follow. While you might see your visitors grow following a billboard ad, you'll never be able to know for sure if the ad truly caused that growth, or if there was another factor at play.
However, the cost-per-view of billboard ads even in Times Square is about the same as the cost-per-view of newspaper and magazine ads. This means that billboards are actually quite cost-effective - and BlipBillboards makes them even more so.
So with that in mind, it may not matter whether or not you can measure the results, since you're not putting up a big investment in the first place. (And you can measure the cost-per-view with BlipBillboards, you just can't measure how many people actually found you via billboard.)
When deciding whether or not to run billboard ads for the trade show, I'd suggest considering who you're trying to reach with those ads, and whether a billboard can really reach them effectively. For example, are you hoping to convince people who are in town for the trade show to stop by your booth? If so, can you realistically make your ad enticing and memorable enough for them to seek you out at the venue?
Since BlipBillboards is a low-cost option with good reviews, you don't stand to lose much. Still, if you have a limited advertising budget, it's worthwhile to carefully consider whether or not a billboard is the best use of your funds before you spring for one.
For example, maybe your money would be better spent on an eye-catching banner for the trade show, or memorable merch giveaways for your booth. Billboards are still valuable advertising tools, but like all methods, they work best when you carefully consider whether or not they'll really resonate with your target audience.
---

Feb 22, 2020 - 06:15 AM
I had an ad running on Blip Billboards. I used their graphics people (that cost $75). I selected my billboards I wanted, the schedule I wanted them displayed, my budget and also my start and end date and time.

As my billboards were approved, the next thing I looked at were my analytics! I saw certain billboards performing better than others so, I physically went to go see them and after 3 round trip tickets and a lot of hours later I never saw one ad! So, I contacted them to inquire as to why that was. I was given a crazy run around then sent a POP (which is a picture of your ad) but , not from the city i asked about. More time went by and after a whirlwind of emails later still nothing. I was only told that if I wanted to actually see my billboard I would have pick only one location and put my ad there during a specific window of time....

After seeing clearly that I would not be able to see the real time performance of my billboards I chose simple to just pull the ad.