Answers

Jul 22, 2019 - 06:36 PM
Amazon's failure in China might seem like a surprise, but it comes after several years of struggle in that market, so the foreshadowing was clear: there are places even Amazon can't dominate.
At least, not without the right approach. And trying to use the same approach in every market across the board is a surefire recipe for failure. Here are some of the top reasons Amazon failed Chinese consumers.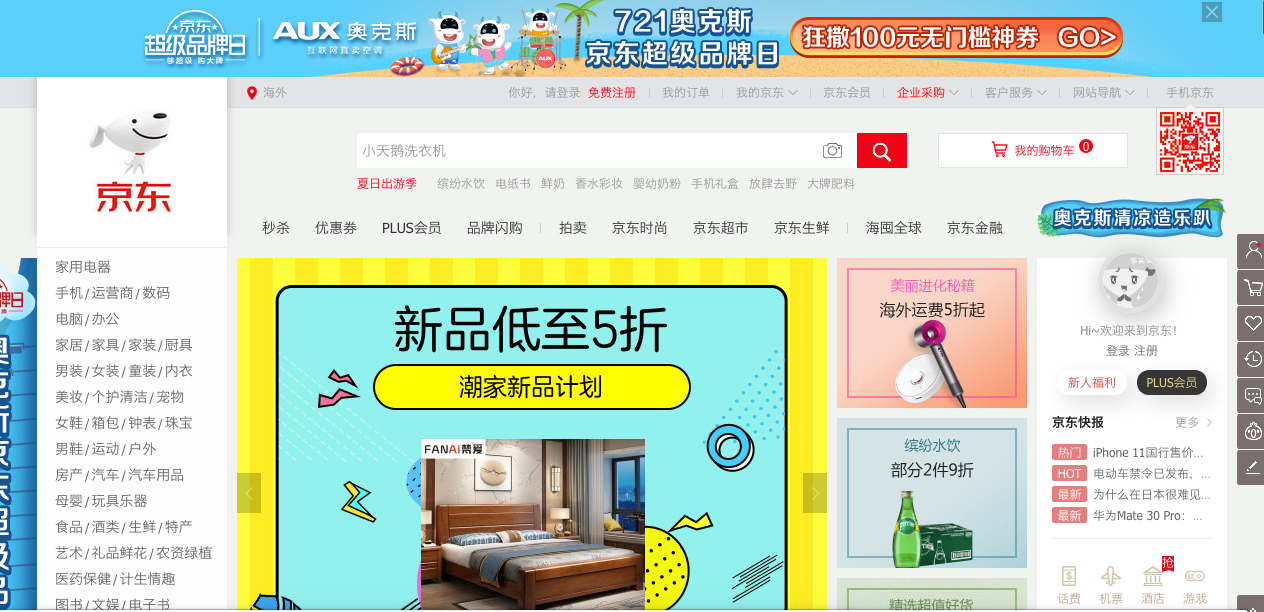 The JD.com home page.
Amazon Didn't Adapt
First, Amazon was relying on the deeply false assumption that consumers everywhere want the same things. But the simple, stripped-down Amazon UI that worked well in the U.S. didn't speak to Chinese shoppers the same way.
Just compare the site design of JD.com to Amazon's site design. JD has a flashy, bright, fun design, while Amazon.com is busy in a more utilitarian way. U.S. shoppers are accustomed to Amazon being just a place to buy stuff, so they don't expect anything fancy from the site design. But to new shoppers in China, Amazon's design didn't cut it.
Although site design preferences are often seen as universal, they aren't. What consumers in one country see as too bright and busy could be just right for consumers in another country.
Using a single UI style for global customers isn't always the best choice. The same goes for apps - many Chinese consumers make purchases on mobile, but would rather use a more interesting app than Amazon's.
Amazon Didn't Differentiate
Another reason Amazon has done so well in the U.S. is that it offers fast, affordable shipping around the country through its Prime membership. But in China, local companies can ship goods just as quickly and cheaply as Amazon can, taking away the appeal of Prime memberships.
In China, local ecommerce competitors can offer overnight delivery plus free shipping. Amazon can offer the same thing, but only to people who meet a minimum order requirement. This makes it logical for many shoppers to choose the local competitors over Amazon. Also, Amazon never offered Amazon Pay in China, while Alibaba offered AliPay to its shoppers.
Since Amazon offered something less appealing in terms of cost, shipping times, and payment options, it needed to differentiate in other ways. For example, it could have worked to establish itself as a counterfeit-free source of authentic goods. But Amazon didn't differentiate itself in China in any meaningful way at all.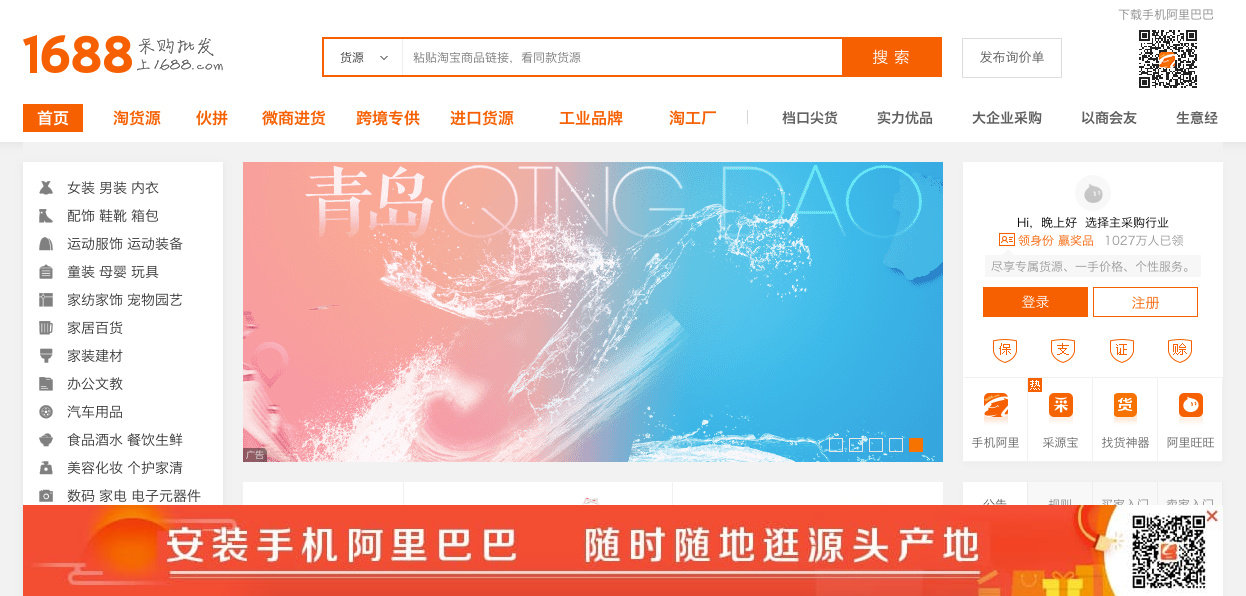 Alibaba's Chinese website.
Amazon Didn't Localize
Another reason Alibaba, one of Amazon's primary competitors in China, has done so well is that the company doesn't hold its own inventory. This keeps operating costs low, which in turn allows Alibaba to compete heavily on prices (and shipping times).
Amazon, with its regular model of inventory and fulfillment centers, struggled to compete. But if the brand had given up its global model and tried things the local way, it might have done better.
Just like the same site design doesn't work equally well globally, the same business model doesn't work equally well globally, either. Fulfillment centers raise costs and slow down shipping times.
To be competitive, Amazon China might have needed to ditch the old model for a more locally savvy one. The brand couldn't compete with the entrenched local competition unless it used some of their tactics. But without a thorough understanding of China's business ecosystem, this wasn't possible.
Had Amazon better understood the local shopping culture, for example, it might have offered better promotions for Singles Day on November 11, one of China's biggest shopping holidays.
But its competitors did capitalize on the holiday, pushing Amazon further into local irrelevance. Hiring local leadership might have given Amazon the insider knowledge necessary to be competitive in China - but that's a lesson for the future.
Amazon wasn't the first retail giant to fail in China. In the past, eBay, Google, and Walmart have all effectively pulled out of the Chinese market too. But across the board, the issue typically comes down to a lack of understanding of what local shoppers want, and how local business operates.
With a uniquely China-specific service, website, and perhaps even name, driven by Chinese leaders who understand the local market, Amazon (and the rest) may have succeeded. But without that approach, it should come as no surprise that Chinese shoppers stayed loyal to the familiar brands that speak to them.
---

Jul 23, 2019 - 06:41 PM
Walmart has not pulled out of China
---

Apr 02, 2021 - 06:55 AM
[courtesy of HN user]

Because it was a late entrant to a market with perfectly functional alternatives and had insufficient margin to dominate, unlike nearly every other market it is in. Neither supply chain, nor delivery, nor IPR was working in its favour.

The Amazon substitution products depend on Chinese manufacturers who, inside China, can sell on alibaba or Bangood and Amazon would only have marginal market increases where Amazon outside China is a primary channel for these people.