Answers

Aug 10, 2019 - 02:21 PM
How CrateJoy Works
For consumers, CrateJoy offers a marketplace of subscription boxes, so the growing number of people who want regular surprises delivered to their door can find something that fits their interests.
For retailers, CrateJoy promises a fast track to starting a subscription box business. Sort of like Shopify, but strictly for subscription boxes, CrateJoy lets you tap into their existing structure and marketplace. No need to build your own website from scratch or invest heavily in marketing. But is CrateJoy the best path to success for subscription box retailers? Let's weigh the pros and cons.
CrateJoy Pros
This platform boasts a long list of useful features. Here are the top ones retailers should consider.
Built-in Marketing
With CrateJoy, you tap into an existing marketplace filled with third-party subscription box retailers. Since CrateJoy markets itself as a one-stop shop for subscription boxes, you don't need to invest significantly in marketing to get your box in front of possible customers.
Of course, you'll still need to compete with the other subscription box services on the platform, some of which may be very similar to yours. But you will reap the benefit of thousands of daily visitors to the CrateJoy website, so you don't have to tackle the marketing challenge of driving customers to your site.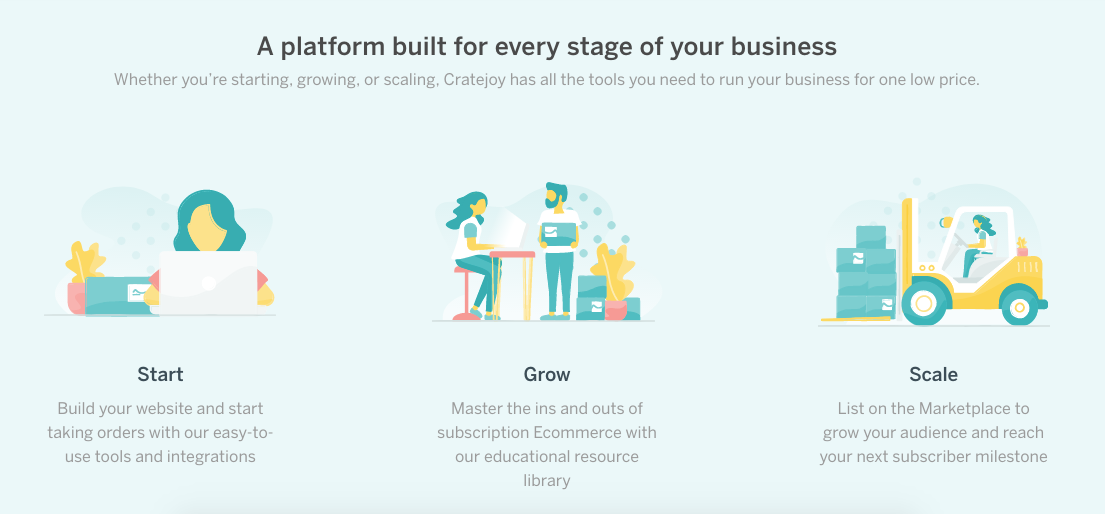 Ease of Use
Also like Shopify, CrateJoy makes setting up easy to do, so more people can enter the subscription box business with less difficulty. If you want a simple business model to follow, this is a good way to get started.
You don't need to know anything about setting up a website to use CrateJoy. They'll take care of scheduling, billing, and much more for you. You'll also get recommendations from the platform as you go to help you get the most out of it.
Merchant Support
If you run into issues along the way, you can use CrateJoy's support options, including chat and scheduled calls, to troubleshoot problems. Many reviewers speak highly of the support team.
Image via Pixabay
CrateJoy Cons
Although those positives are substantial, there are also some drawbacks to keep in mind.
Fees
To use this platform, of course, you'll need to pay for it. The service costs $39 a month, plus transaction fees that depend on whether you sell via your own website using CrateJoy, or on the CrateJoy platform itself. The transaction fees for using the CrateJoy platform are especially high, and the transaction fees on top of the monthly fees can add up fast.
Communication Issues
When you sell through a separate platform, you add another layer of possible communication issues. Some reviewers mention customers that got incorrect or misleading information about their boxes through CrateJoy. By the time you learn of these issues, the customer will typically have moved on.
Template Limitations
When you build a CrateJoy-integrated site, you're limited to their templates and design options. This can make it difficult to accurately reflect the branding and features you want on a unique website.
Flooded Market
Since CrateJoy makes it so easy to join, you also face a flooded market of subscription boxes. Some sellers on CrateJoy are excellent, while others are low-quality or don't take their business seriously. Those poor sellers can hurt the overall reputation of the platform, leaving customers afraid to try a new box because of bad past experiences.
Hard to Leave
If you set up your subscription box company on CrateJoy, it's hard to transfer it to an independent site later. You'll need to effectively build your brand from scratch again if you decide you want a unique website that's not linked to the platform.
Alternatives to Consider
Overall, CrateJoy offers a pretty solid platform, although like all ecommerce platforms it also has drawbacks. But what are your other options for building a subscription box company?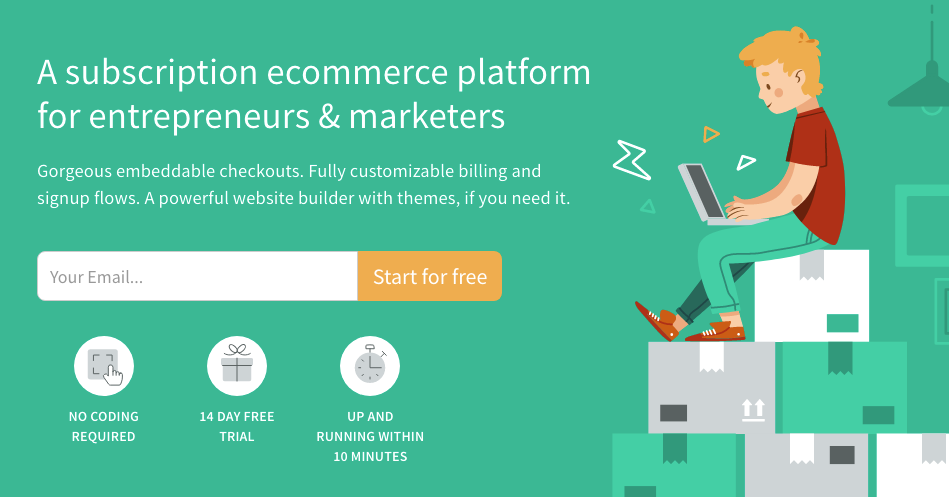 Subbly
Subbly does effectively the same thing as CrateJoy. One of the main differences is that Subbly charges much lower transaction fees, at just one percent. You can add a Subbly checkout to your existing website for $19/month, or build a Subbly site for $39/month.
CrateJoy does offer more themes and customization options, which may give it a slight edge over Subbly. But if money is an issue, Subbly might be a better choice.
Your Own Site
CrateJoy and Subbly are the only platforms that exist specifically for subscription box merchants (so far). Your other alternative is to build a brand with your own site, using a different ecommerce tool like Shopify or WooCommerce.
However, this option involves much more upfront effort and money. You'll need to invest in building your site, reaching customers, and the other necessities of starting a business. While you'll avoid fees and design limitations, the extra work isn't always worth it.
If you want to enter the subscription box business the easy way, CrateJoy and Subbly are both reliable platforms. If it goes well, you'll reap profits that make the fees worth it. And if it doesn't work as well as you'd hoped, at least you won't have sunk much money or time into building your brand. For most people, these platforms are the right way to go, instead of building your own separate site and business. Choose CrateJoy if you want a bit more customization, and Subbly if saving money is a higher priority.