Answers

Sep 04, 2019 - 11:07 AM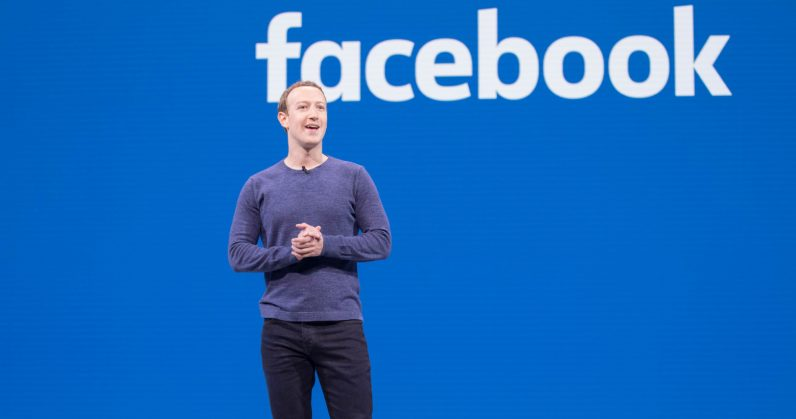 Image courtesy of The Next Web
Facebook
Facebook's founder Mark Zuckerberg has become one of the 21st century's most iconic entrepreneurs, for creating the social media site that defines modern social media sites.
As famously depicted in The Social Network, though, Zuckerberg's classmates accused him of stealing their idea for the site. Facebook ultimately settled the case for millions of dollars. But was Facebook really stolen?
The accusations hinge on the idea that Zuckerberg agreed to help three of his Harvard classmates build a Facebook-like site. But instead of helping them, he found ways to delay their project while he built Facebook on his own.
The classmates knew Zuckerberg could build the site they wanted, since he'd already become infamous on campus for creating Facemash, Harvard's version of the famous "Hot or Not" site. That suggests that the name for Facebook, at least, was likely a Zuckerberg original. It also seems plausible that Facemash could have inspired the Facebook concept.
However, his classmates' idea for a site called HarvardConnections.com does sound closer to what Facebook ultimately became. And messages Zuckerberg sent to his other classmates at the time suggest that he deliberately delayed working on HarvardConnections so he could launch his own, similar site.
The messages do imply that Zuckerberg had already planned to launch his own site before working on HarvardConnections, so he may not have entirely stolen the idea. However, it certainly looks like Zuckerberg was heavily inspired by his classmates' idea, but wanted to keep all the glory for himself.
Image via Pixabay
Twitter
The social media world has more than one story of theft. Twitter was not exactly created through direct theft. Still, enough ideas were "borrowed" without credit to call the site a product of stolen ideas.
Jack Dorsey is widely known to have been Twitter's founder. And Dorsey did, indeed, have the original idea for a site that would revolve solely around posting your "status": what you were up to at a given moment. However, Dorsey was working for a startup at the time, alongside another would-be entrepreneur named Noah Glass. And Twitter, it seems, may never have gotten off the ground without Glass's help.
In fact, Glass says that he came up with the original name for the company: Twttr. Glass, Dorsey, and a contract developer presented the idea to the startup they worked for. Glass was put in charge of the project.
Glass's excitement helped push Twitter forward into the success that it is today. But Dorsey has virtually erased Glass's name from the history of Twitter. That said, the fact that Glass got fired from the startup before Twitter really took off certainly didn't help.
It seems that Glass was a little too interested in Twitter - he wanted to keep it as his own company and be the CEO himself. That ambition ultimately got him fired. But since he was so instrumental in making the idea of Twitter a reality, it's hard to blame him for wanting to take ownership.
Fairchild Semiconductor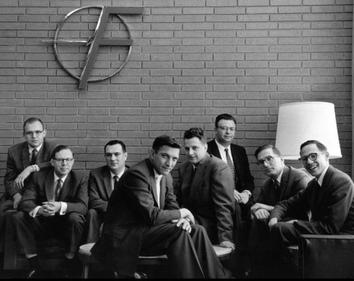 Traitorous eight: courtesy of Wikipedia
Today, Silicon Valley is known for its modern tech companies and the scandals that they breed. However, the history of Silicon Valley idea theft stretches back even further than some people realize.
Silicon Valley is named for the silicon that originally fueled the tech industry decades ago. And before today's sleek online startups, plenty of businesses made Silicon Valley their home, including Shockley Semiconductor.
However, eight Shockley employees - who later became known as the "Traitorous Eight" - left Shockley Semiconductor to start Fairchild Semiconductor, using what they'd learned at Shockley.
To be fair, Shockley's founder, William Shockley, almost certainly deserved the upheaval. He invented the transistor and was given a Nobel Prize, but that's where his positive qualities appear to end. He was a bigot, a narcissist, and a fan of eugenics. He publicly posted his employees' salaries and was certainly no fun to work for. In fact, some have suggested that he might have been the precursor to the modern tech world's toxic work culture. It took just one year for the Traitorous Eight to split off and start Fairchild.
Robert Noyce led the movement to leave Shockley and his company behind. Eventually, he and another of the Traitorous Eight would go on to found Intel Corp.
Fairchild certainly stole from Shockley Semiconductor, but in this case, the theft seems justified. At Fairchild, the workplace culture was far healthier. And the original eight founders went on to start some of the businesses that made Silicon Valley what it is today.
McDonald's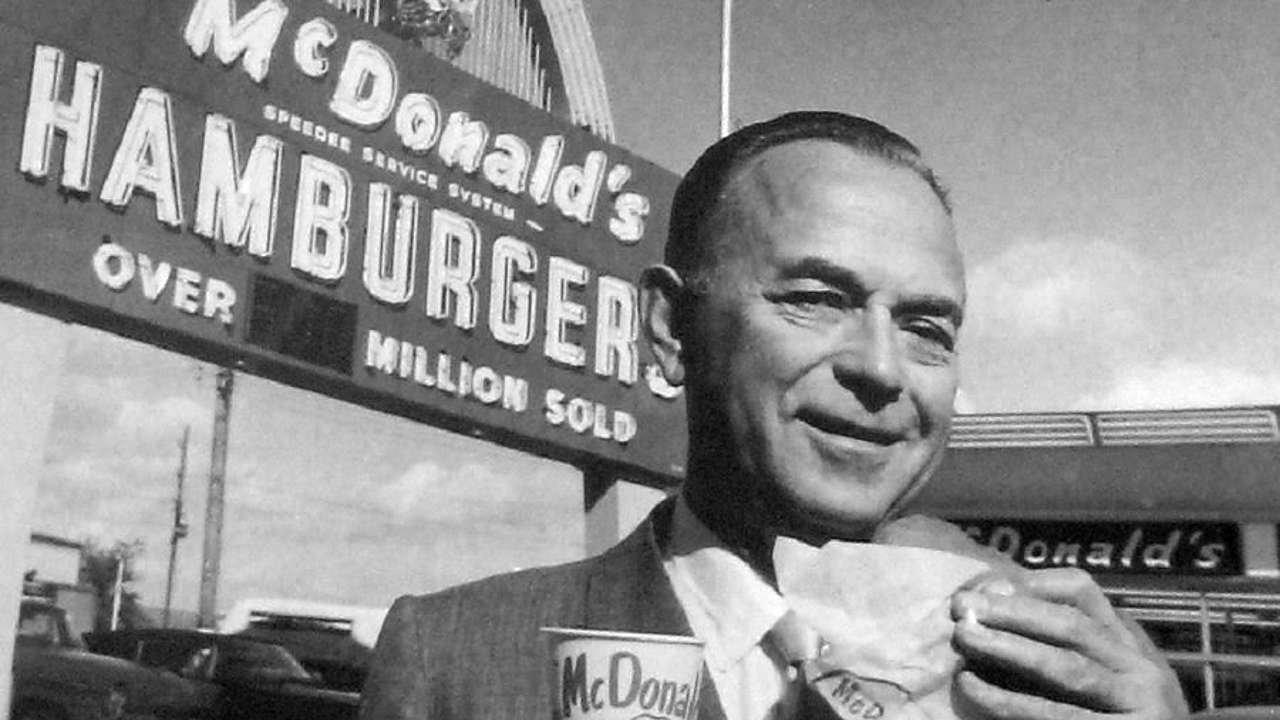 Image courtesy of The Franchise King
To anyone who has studied the U.S.'s most influential businesses, Ray Kroc will be a household name. However, it might seem a little odd that Kroc founded a company named McDonald's, rather than Kroc's. The truth is, he actually stole the idea from two brothers named McDonald.
The brothers, Dick and Mac Macdonald, had started a simple California hamburger stand that was doing well - well enough for Kroc to take an interest. While Kroc may have had the vision of McDonald's as the massive franchise it is today, he certainly didn't start the company. It was already a success before he came along.
The McDonald brothers' restaurant worked so well in part because of its quick, assembly-line approach to making burgers. It also offered a laid-back experience without the pretensions of many restaurants of the era (McDonald's got started in 1940). Instead of waiting on a carhop to bring out the food, patrons could simply drive up to the window, order, and have their food within minutes.
With such a good idea, it's no surprise that Kroc wanted to turn it into a franchise. However, as the franchise took off, he used the power of the franchises he controlled to strong-arm the McDonald brothers into selling him the business.
Kroc had become antagonistic as the company grew. He resented having to ask the brothers for permission each time he wanted to make changes. By the time the brothers sold McDonald's to Kroc, Kroc was downright angry at them.
Part of the deal was that they could keep running their original store after selling the brand, under the name Big M. But Kroc actually opened up a McDonald's across the street from Big M, putting the original McDonald's out of business.
According to the movie The Founder, Kroc agreed to pay the brothers 1% of revenue in perpetuity. He just couldn't it put it in writing because that would jeopardize the financing he had lined up, he explained to them. So they shook on the deal, keeping it a "gentleman's agreement" but Kroc reneged on it.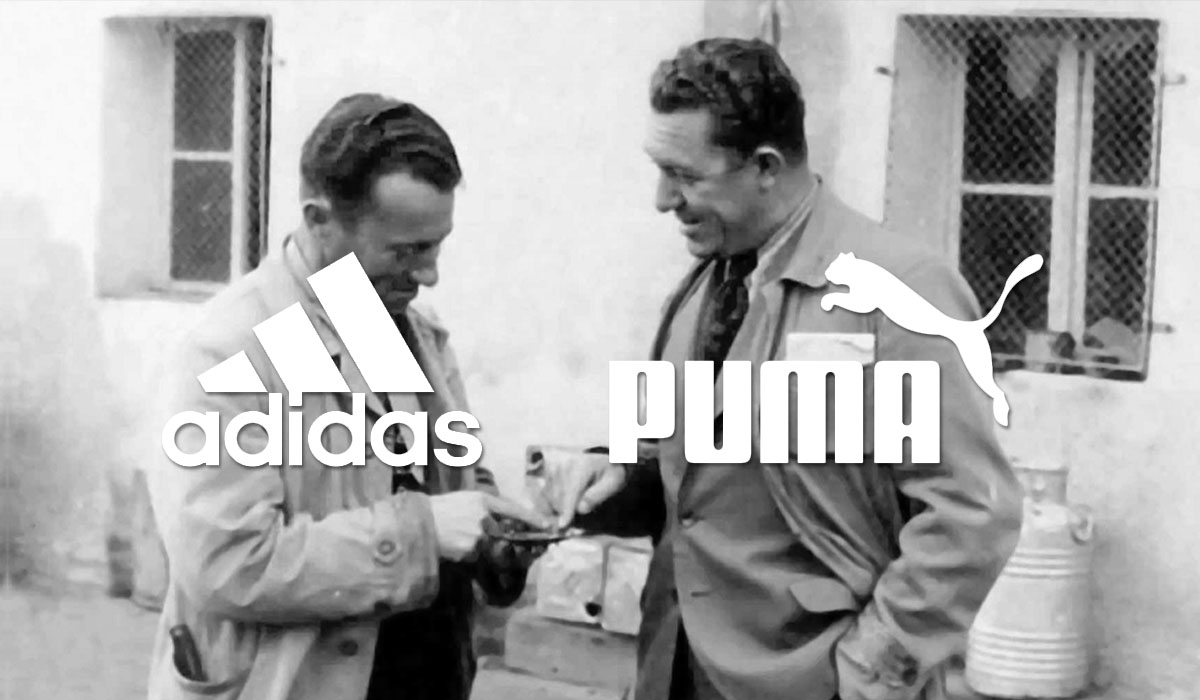 Image courtesy of: The Sole Supplier UK
Adidas
While McDonald's and the Silicon Valley tech giants have a certain scandalous air, the sneaker brand Adidas seems a little more innocent at first glance. But Adidas, too, involved theft from the start.
Although Adidas seems like a modern brand, it actually began with a feud more than 70 years ago, during World War II. Back then, Rudolf Dassler created the sneaker company that's called Puma today. But just one year later, his brother Adolf launched a rival company named Adidas.
The Bavarian brothers had started an earlier sneaker company together, but then had a falling out. Today, no one quite knows what started their rivalry. It may have had something to do with World War II, or it may have simply been a family dispute. But from it sprang two of today's most famous sneaker brands.
After the two new brands emerged, they set up shop on opposite sides of the Aurach River. People in the area chose one brand or the other, taking sides in the rivalry for many years.
Puma certainly came first, but Adolf wanted a sneaker company of his own, so he grabbed the idea and created a rival that was ultimately just as successful. And, unlike most of these tales of theft, both companies still thrive today.