Answers

Sep 18, 2019 - 09:12 AM

What Is FlavorCloud?
FlavorCloud is a plugin for your ecommerce shopping cart that promises to simplify international shipping. With this app, you'll tap into FlavorCloud's own logistics network, so you won't have to seek out each international service on your own. They also automatically make sure you're in compliance with international shipping regulations, and provide tracking and easy returns to keep your customers happy.
You'll pay by shipment, rather than paying a flat fee, which can make international shipping accessible to ecommerce stores who may not have a large international audience, but want to have the option of selling all over the world.
At first glance, it definitely looks like FlavorCloud will make international shipping easier - but let's take a closer look.
Pros of FlavorCloud
As a new company, very few reviews have rolled in for FlavorCloud yet. But the service looks promising based on the experience of the team who started it.
FlavorCloud founder and CEO Rathna Sharad launched the company based on her previous experience with Runway2Street, which helped small luxury clothing brands manage international sales. FlavorCloud CTO Sherwyn Soff was also a part of Runway2Street.
Runway2Street was an online boutique, not a SaaS brand. Still, this prior experience suggests that the FlavorCloud team really knows how to handle the international shipping challenges they claim to solve. Also, the prior experience with an online boutique means that FlavorCloud truly understands what it's like to be an ecommerce merchant. FlavorCloud was born out of a real need that the founders experienced, solved, and thought that other companies might need help with, too.
While the payment is commission-based depending on the value of each shipment, Sharad claims that the savings on shipping and other costs make up for the fees. This sounds reasonable, but even if you were still paying a little more for FlavorCloud, the savings of time and effort in arranging international shipping would likely be worth it.
And although there aren't yet many reviews of FlavorCloud, the few that exist so far are positive. FlavorCloud users mention that they love how the plugin automatically informs customers about the import duties they'll owe, reducing customer complaints. They also mention the low cost and ease of setup, which makes getting started with FlavorCloud fast and simple. And, since FlavorCloud's customer base is still small, the customer service team can handle any issues with lightning speed.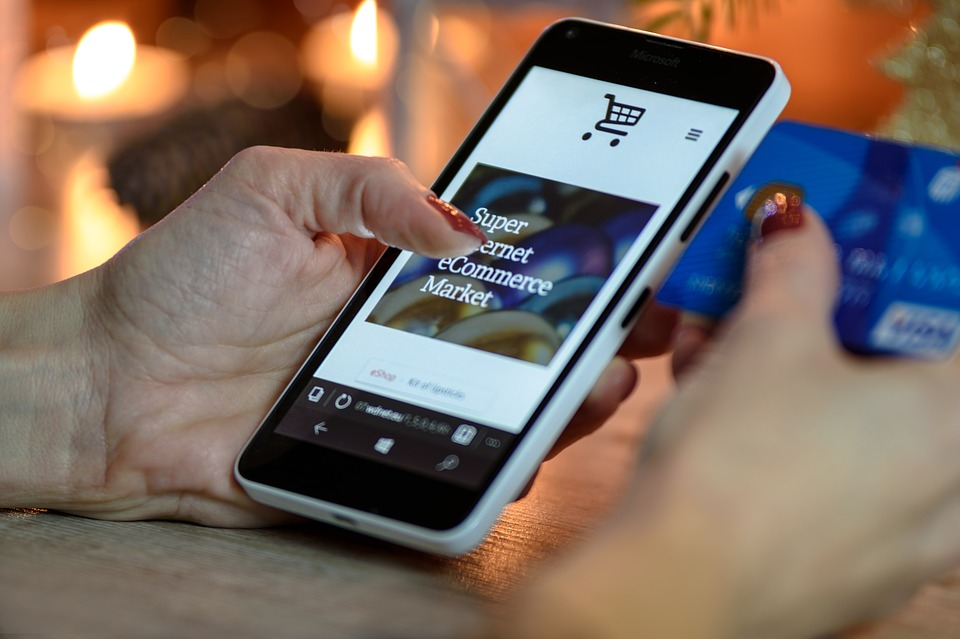 Image via Pixabay
Cons of FlavorCloud
Right now, FlavorCloud is limited in its integrations: it appears to only pair with Shopify and BigCommerce so far. So, unless your store uses one of these two platforms, you won't be able to use this service.
More integrations may come about in the future. However, the future may also hold another concern: growing pains. If FlavorCloud does well, the growth could create some issues for current customers.
For example, the small team is equipped to handle all complaints quickly now. But if FlavorCloud gets implemented by hundreds more ecommerce stores in a short amount of time, how quickly can their service team grow to keep up with the demand? There are sure to be some lags and issues if FlavorCloud experiences rapid growth.
And, of course, there's the simple fact that FlavorCloud is so small and new that not many brands have tried it yet. The lack of reviews so far makes it hard to see exactly which issues might come up if you try the software out.

What Are the Alternatives?
Right now, FlavorCloud offers something that doesn't really exist elsewhere: no other platform offers the same all-in-one service to help with international shipping.
FlavorCloud founder Sharad names Borderfree as FlavorCloud's closest competitor. However, Borderfree offers something quite different: it's a marketplace that existing stores can join in order to ship to international customers. While this simple idea could be valuable, it also has concerningly low reviews from customers who've shopped on the site. If your customers Google the platform first, you'll likely be hard-pressed to get them to buy through Borderfree.
The Verdict
Although it's new and not yet extensively reviewed, FlavorCloud looks very much worth a try. The commission-based payment structure means no large financial commitment, so there's nothing to lose by giving it a shot.
If FlavorCloud does well, competitors are likely to crop up, giving you more options. But for now, this app looks like a good choice if you want to try international shipping the easy, low-risk way. And if you don't like it, you can just as easily uninstall the plugin and try international shipping on your own.