Answers

Aug 27, 2021 - 04:41 PM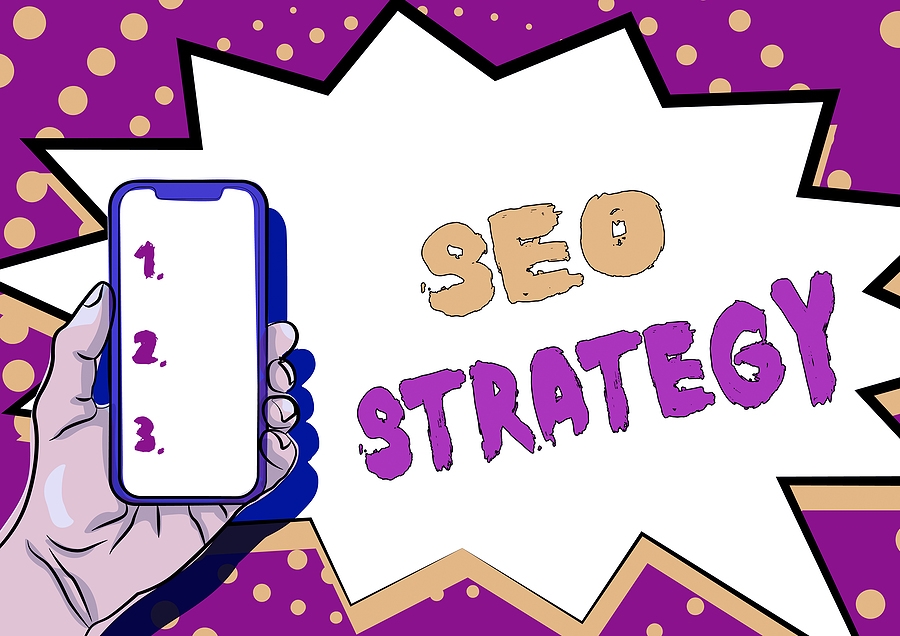 Choosing proper keywords for eCommerce categories is crucial for their quick crawling, indexing, and rating. All that makes your pages closer to the audience that has the potential to become your leads and then buyers.
This may be a challenge if you don't know the basic rules of search engine optimization and pick random keywords. There's a reason for the 'key' part in the word. It opens the doors to higher rankings and popularity, which are the main things online stores want. They bring people, and people bring money.
There are countless strategies for drawing leads and converting them, and SEO is the most fundamental one. You can find more details here on all the other techniques, but we will focus on keyword search and choice for your eCommerce category pages.
So, how to choose the best keywords in 2021?
Do Your Research


First of all, you need to research the existing keywords and see which ones are suitable for your page. For that, you can use a wide range of digital tools:
● Google Ads.
Formerly Google Adwords, this is a tool that will help you not only build advertisements and help your website show even before the #1 on SERPs but search for proper keywords as well. You'll see variations of the KW you search for, the number of searches, etc.
● Moz.
The developers of Domain Authority metrics, these guys will help you determine whether the phrase is suitable for your page, how competitive it is, and whether you can rank for it.
● Ahrefs.
Another range of SEO tools that will help you analyze keywords, choose the right ones, adjust them for search intent, etc.
By the way, search intent is very important. Analyze why people would want to find your page. What kind of questions will they ask?
A general, simple key phrase like "coffee cup" is great, but you're not going to rank high with it. Add search intent here, and widen the keyword to make it more specific. Even "buy 'name of brand' coffee cup" will work much better. And after a thorough analysis, you're going to come up with much better keywords.
Look for Related Search Queries
One of the best tips for those who have no keyword ideas for eCommerce categories is looking at the search queries. For that:
Go to google.com;

Type in the beginning of the category name;

Get ideas.
Not all of the suggestions will be suitable for your shop. However, finding one more word, for example, 'disposable' (if you sell such cups) will allow you to see a new sequence. Thus, you can come up with long-tail keywords with medium competitiveness.
As you create a list of such phrases, use the digital tools mentioned above to analyze them and see if their metrics are suitable for your status and goals.
Align Keywords with Your Tags
For every category/product page, you will have a tag for easier grouping. Aligning those with your keywords will help you get more mentions of the phrase on the page and help both your developers and users interested in buying your products navigate the website.
Tags aren't necessary on all websites, but they are definitely useful. WordPress sites often utilize this tactic, which has proven to be very helpful. Find out more on WordPress categories on kasareviews.com and make wise decisions.


Choose Proper Anchors for Backlinks
When promoting your eCommerce categories, you'll need backlinks. Building such references is one of the most effective ways to elevate the site in ranking, raise awareness, and establish authority. It's one of the fundamental factors in off-site SEO for eCommerce. To achieve all that, you will need anchors for article backlinks.
Choose them wisely to make sure people want to click on the page and see what you have in the store. Here are some recommendations:
● Choose different anchors.
It will look suspicious if all websites will have your link with the same anchor. For that, your shop may even be penalized. To avoid that, choose a wide array of keywords for anchors, including the name of your website and the direct name of the category.
● Use backlink services.
If all things link building are far from your specialty, it's better to hire backlink services. They will choose proper anchors and use them in high-quality articles for websites close to you by topic. This will open the doors to audiences that don't know about your store yet. Plus, you'll get keyword ideas from those anchors.


Match the Chosen Keywords and Products
As you complete a list of keywords for categories, create another one with the products you will sell. Start from the most valuable and useful one and go down to the most non-essential one.
Create a new list of phrases that include both the products and the former list. Utilize them and wait for about a month to see which KWs bring more people to the website. It's all about trial and error in case you're doing it yourself.
You can also hire an SEO service that will do it all without so many attempts to find the TOP list you need to use.


Use Amazon and Other Large Online Marketplaces for Ideas
To find out what matches of keywords and products will work better, you can also use Amazon and similar online marketplaces. You can use it just like Google, by typing the category or product name in the Search field.
There's also an option of using the Full Shop Directory. There, you will see every product sold on Amazon and how the service's algorithms describe each one. This applies to categories as well.
Such research will help you adjust your own shop, structure it better, group products properly, and place categories where they need to be. And, of course, you will get a ton of keyword ideas not only for eCommerce category pages but for products as well.