Answers

Aug 22, 2018 - 09:33 PM
IKEA has not been copied because it is hard! They have a strategy that is very difficult to replicate. In his seminal work on business strategy, Michael porter says that the essence of strategy is choosing what not to do i.e. picking a differentiated set of activities that your business will undertake. You can think of it as picking a distinct combination of elements that result in a particular outcome.
It is NOT doing the same things better! That is operational effectiveness, which is different from strategy:
"Operational effectiveness (OE) means performing similar activities better than rivals. OE includes but is not limited to efficiency. It refers to any number of practices that allow a company to better utilize its inputs by, for example, reducing defects in products or developing better products faster. In contrast, strategic positioning means performing different activities from rivals or performing similar activities in different ways." [source, Harvard Business Review article on Michael Porter's work: see PDF below]
He gives the example of both IKEA and Southwest airlines. Both picked a differentiated set of activities borne out necessity. For IKEA it is:
"out of the way" location of their warehouses where real estate is relatively cheap
Flat pack furniture that takes up less space both in shipping and storage at their location (so they gain two big advantages from this.
Getting customers to 'self serve' in activities that would usually require paid staff i) Having a sales rep show customers furniture in the store ii) Assembling the furniture.
Elegant Scandinavian design.
It takes years to perfect each one of these. Porter uses a simple mathematical analogy to explain why it is so hard to copy. Assume each of the four activities has a score of 1, and to have success you must multiply them i.e. 1 x 1 x 1 x 1 = 1.
If a competitor attempts to copy, chances are they won't get a 1 across the board the first time. They could get 0.9 on Scandinavian design, 0.8 on 'self-serve', 0.85 on flat pack and 0.77 on the real estate strategy. Multiply these and you get 0.9 x 0.8 x .0.85 x 0.77 = 0.46! Anything less than 1 is failure.
The more critical activities there are to a strategy, the more difficult it is to copy. Even though we like to simplify and boil down things to their essence, there is rarely "the one thing" that contributes to long term business success. The corollary of this is, If there is only one thing, you are much more likely to be copied and soon your advantage will erode. Unless that one thing is something patented like Google's PageRank (the reason why Google is today worth north of$700 billion) or the Bessemer process for converting iron into steel (responsible for much of Andrew Carnegie's fortune).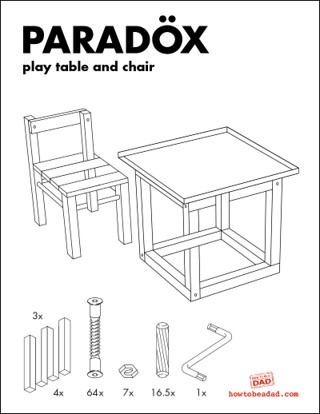 Below is an excerpt on IKEA from the Harvard Business review article:
"IKEA, the global furniture retailer based in Sweden, also has a clear strategic positioning. IKEA targets young furniture buyers who want style at low cost. What turns this marketing concept into a strategic positioning is the tailored set of activities that make it work. Like Southwest [airlines], IKEA has chosen to perform activities differently from its rivals.

Consider the typical furniture store. Showrooms display samples of merchandise. One area might contain 25 sofas; another will display five dining tables. But those items represent only a fraction of the choices available to customers. Dozens of books displaying displaying fabric swatches or wood samples or alternate styles offer customers thousands of product varieties to choose from. Salespeople often escort customers through the store, answering questions and helping them navigate this maze of choices.

Once a customer makes a selection, the order is relayed to a third-party manufacturer. With luck, the furniture will be delivered to the customer's home within six to eight weeks. This is a value chain that maximizes customization and service but does so at high cost.

In contrast, IKEA serves customers who are happy to trade off service for cost. Instead of having a sales associate trail customers around the store, IKEA uses a self service model based on clear, in-store displays. Rather than rely solely on third-party manufacturers, IKEA designs its own low-cost, modular, ready-to-assemble furniture to fit its positioning. In huge stores, IKEA displays every product it sells in room-like settings, so customers don't need a decorator to help them imagine how to put the pieces together.

Adjacent to the furnished showrooms is a warehouse section with the products in boxes on pallets. Customers are expected to do their own pick-up and delivery and IKEA will even sell you a roof rack for your car that you can return for a refund on your next visit"
Here is a PDF that summarizes Porter's work on Strategy:
https://pdfs.semanticscholar.org/62a5/6cb47ec0a181...
If you would like to go deeper, the best book is Understanding Michael Porter by his former student:
https://www.amazon.com/Understanding-Michael-Porte...
---

Jan 28, 2019 - 07:18 AM
And because of its strong position, IKEA is better poised to thrive in the ecommerce age. According to this recent article in the Economist:
https://www.economist.com/business/2019/01/26/as-retailers-abandon-the-high-str
eet-why-is-ikea-moving-in
First, they are opening new stores in the heart of big cities, even as other retailers move out! These new stores let IKEA do "showrooming" stocking only a few products so internet buyers can touch and feel the products and also see how whole furnished rooms look like:
As other retailers are driven off the high street, partly because of competition from big-box stores like the company is heading into the heart of London, Paris and New York as part of an expansion into 30 city centres. It is not only examining where it puts its shops. Though woke up late to the importance of e-commerce, it is using the shock as an opportunity to rethink its business model
The company's strong brand and balance-sheet give it freedom to have a "test-and-fail" approach, rather than "being in a panic to do something", he says. It has three big tasks ahead: redefining sales measures, logistics and the whole concept of the store.
As it ships more of its products to people's homes, it has to bear in mind online purchases, delivery and assembly. In 2017 bought TaskRabbit, a gig-economy startup that can spare customers the grief of assembling furniture with an Allen key and a wordless instruction manual. Logistics is another factor. As people shop online, they demand speedy delivery. Part of this comes via 's stand-alone warehouses. This feeds into the third challenge—changing the purpose of the store. Rather than always stocking the full range of products, the priority in smaller stores is to allow customers to "touch and feel" items they have seen online. That means stores can keep less inventory. Meanwhile, space is freed for displays of kitchens and other rooms, with staff on hand to offer home-furnishing advice. This switch to more personalised service will be particularly evident in the city centres. In Tottenham Court Road [London], the outlet is a "planning centre", where no money or goods change hands. This is aimed at online shoppers who need humans to talk to about design without having to travel to suburbia