Answers

Apr 01, 2022 - 06:05 PM
This is a tricky question and is really dependent on your unique situation. If your items are high-margin and you are looking to build a strong local brand it may be worth setting up a physical store at a high traffic mall.
Consider that brands like Allbirds and Warby Parker both have unprofitable online operations because of the high cost of customer acquisition. Anyone can spend money on Facebook and Google ads and so it is highly competitive. But they are now setting up physical stores which have better unit economics because the traffic is "free" in a sense.
Unlike old school retail, their stores are much smaller and are set up in locations where there is high customer density (or a high density of people with similar profiles to their customers). They have the direct data from their online sales and locating the stores can be done with pin point accuracy. Davis Smith the CEO of Cotopaxi talked about this in his interview with
How We Made It In Ecommerce
as his company also has physical stores.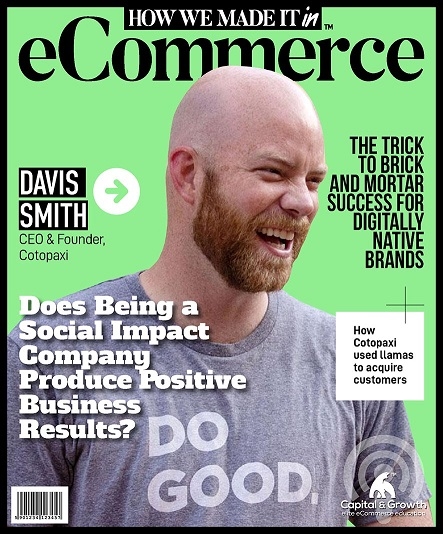 The Wall Street Journal covered this in
a recent piece
:
Warby Parker Inc. WRBY -2.78% which launched more than a decade ago selling eyewear directly to customers online, sees bricks-and-mortar retail as its biggest growth opportunity.
The New York-based company plans to open 40 new stores this year, which would bring the eyewear brand's total to 201 locations, Co-Chief Executive Officer Neil Blumenthal said on a conference call Thursday. Warby Parker derives most of its revenue from physical stores and expects that expanding its footprint will help it gain market share from larger chains as well as from independent shops.
"We expect most of our 2022 growth to be driven by our retail channel, as traffic and sales productivity rebound," Mr. Blumenthal said.

I live in Seattle and I've seen this phenomenon first hand. While lot's of malls are suffering Seattle's UVillage is thriving. See this:

https://www.seattlemet.com/style-and-...

It is a located close to the University of Washington and at the heart of few trendy neighborhoods i.e. most people in the area will encounter it in their day to day vs. 'taking a trip to the mall'. It also has plenty of 'amazon proof' businesses like nail parlors, hair salons, restaurants, coffeeshops and even a bookstore. As a result brands are clamoring for space and virtually all the stores in it that have been open reasonably long are profitable. Naturally AllBirds, Warby Parker and Cotopaxi are all there.
---

Apr 03, 2022 - 05:34 PM
The other thing you may want to consider before going full brick & mortar, is using some kind of 3D or immersive in-store experience. The tools for doing this have improved a lot in the last few years and come claim to increase conversion rate by upto 47%. Below is a link with more information:
https://capitalandgrowth.org/answers/...
---

Apr 06, 2022 - 09:31 PM
Considering that 75% of all business still takes place in a physical store, adding this channel to your business could lead to a substantial increase in your sales volumes, albeit constrained to your local area--which is fine if you are selling high end products and have good margins.
Having a mall-based storefront also increases brand awareness helps cultivate relationships with customers, who will in turn likely do much higher average order values in person than online.
Consider the fact that the world's largest online retailer Amazon recently opened a physical store in New York. It helps the company reduce logistics and shipping nightmares, and provides the peace of mind to customers of knowing that returns won't be a headache.
However, you should take into account the fact that a physical store has significantly higher costs. These include rent, utilities and the need for a larger number of staff.