Answers

Aug 30, 2018 - 09:47 PM
Demos and free trials each have their own benefits and drawbacks. And they perform differently depending on the type of software, the sales cycle, and the target audience.
Benefits and Drawbacks of Each…

Free trials are kind of a self service type of feature where users don't have to deal with sales people and can use the feature that best solves their unique pain points.
However, people can get distracted and not spend the adequate amount of time needed in a free trial.
In these cases, a carefully directed demo is of high value.
Demos can give clear guidance on how the product works. They can also highlight features that the user might not have seen in a free trial.
Variables To Consider In Both….
The results of a free trial or demo aren't set in stone. There are variables that affect the outcome of each.
The length of a free trial can make a difference. Asking for credit card information upfront or not asking can affect conversions.
If you're going to force your visitors to Schedule a demo –this could be the kiss of death as scheduling anything for many people can be a nightmare. Consider offering a video demo that prospects can watch when it's convenient for them.
Neil Patel
states that in some instances, offering a free trial can be dangerous. Here are 3 examples where he says that…
1.When results can't be seen during the trial time frame. If positive results can't be seen than the user is less likely to move forward as a paying customer.
2.If the product is complicate. You stated that your's is of medium complexity. So it might be safe to say that it might have elements that are too complicated.
3.The trial gives away all the value. There are some solutions that might perform tasks that only need to be performed once a year or half a one time value. Don't be surprised if prospects will use up the free trial knowing that they will only need it one time.
One solution might be to offer a demo alongside your free trial. Or offer a sandbox demo where the user can play around with features but in a controlled environment. This is a good way to convey the value without any upfront investment from the user.
---

Sep 05, 2018 - 02:47 PM
There are many things to consider deciding the best solution for your company, but ultimately with a medium complexity software both a live demo or a free trial could be successful designed well. Both need additional support, for example, through a strong nurturing email campaign. The main objective is to figure out what type of interaction your buyer needs to become a customer.
With which method live demo, or free trial, can you demonstrate value as quickly as possible? Which method is faster, easier, less work for the customer to see the value?
The benefit of a live demo is there is more opportunity to deliver a personalized experience, which improves conversion. Important customer information can be captured over the phone and the sales rep can help the customer create a vision for how this product benefits them reducing the workload for the customer.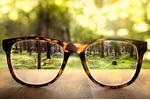 Like you said though, not everyone wants to talk to a sales person for whatever reason. On the other hand, if the buyer has enough motivation, they will do it.
Since you feel that it is important for conversion to walk a customer through the cases for your situation, then the issue here is sign up conversion for the demo. The good news is that it can be improved upon.
Here is an article
"5 ways to increase your SaaS conversion rate"
:
https://medium.com/swlh/5-ways-to-increase-your-saas-signup-conversion-rate-14c
6ec800924
Regarding the free trial, can the buyer figure out how to most effectively use the free trial on their own? Is help easily accessible? Perhaps through a chat window? How can the benefits of the demo be incorporated into a free trial? A big issue with free trials is the large abandon rate. It is important to keep the customer engaged.
"Wild Apricot" has a 30-day free trial and they have the customer complete specific actions that increase chances of conversion.
With that said, the American Marketing Association states 3 scenarios where offering a free trial could hurt your SaaS business. They are:
The Product does not deliver results in a reasonable amount of time
The product is too complicated
The free trial gives away all the value. The customer has solved all their problems and does not need to return as a paying customer.
Here is the link for details:
https://amaphiladelphia.com/why-offering-a-free-t...
Ultimately, both a demo or a free trial can be successful for a medium complexity software designed well with strong support through email marketing for example. The most important part is to figure out what type of interactions does your buyer need to become a customer.
One element that is important is that, you got to get them while they are hot!
Harvard Business Review sites that companies that try to contact potential customers within an hour of receiving queries are nearly
7 times
as likely to have meaningful conversations with key decision makers as firms that try to contact prospects even an hour later. Yet only
37%
of companies respond to queries within an hour."
Could you offer both a demo and a free trial to test? Would be interesting to see results. Some companies have had great success offering both.
Other interesting articles:

This first one is a detailed resource for giving terrific demos. It also includes some books:
https://thebetterstory.co/everything-i-wish-id-kn...

10 Must-Try Lead Nurturing Campaigns for SaaS
https://vwo.com/blog/lead-nurturing-campaign-types/

The One Word Sales People Should Never Use During a SaaS Demo
https://www.forbes.com/sites/jimkeenan/2017/06/27/the-one-word-sales-people-sho
uld-never-use-during-a-saas-demo/

9 Elements of Successful Sales Demos
https://www.gong.io/blog/sales-demos/
---

Jul 23, 2019 - 10:24 AM
Nice post. Thanks for sharing such type of valuable article. Keep sharing this type of informative post.
---

Jan 05, 2021 - 02:27 PM
In this day and age of instant gratification, any barrier to product experience is detrimental. Check out this article I wrote that talks in a little bit more detail and compares this to the "food sampling" experience in malls.
https://snackwyze.medium.com/customer...